How Long Have Tiny and T.I. Been Married and How Many Children Do They Have?
T.I. and Tiny have made headlines recently for comments the rapper made regarding his daughter's virginity. The couple have been married since 2010 and have 7 children together.
T.I. has been in the headlines lately and not for good reason. The Atlanta bred rapper has been blasted for making comments about his 18-year-old daughter's virginity that did not sit well with fans. He's since appeared on Jada Pinkett Smith's Red Table Talk to try and explain his remarks.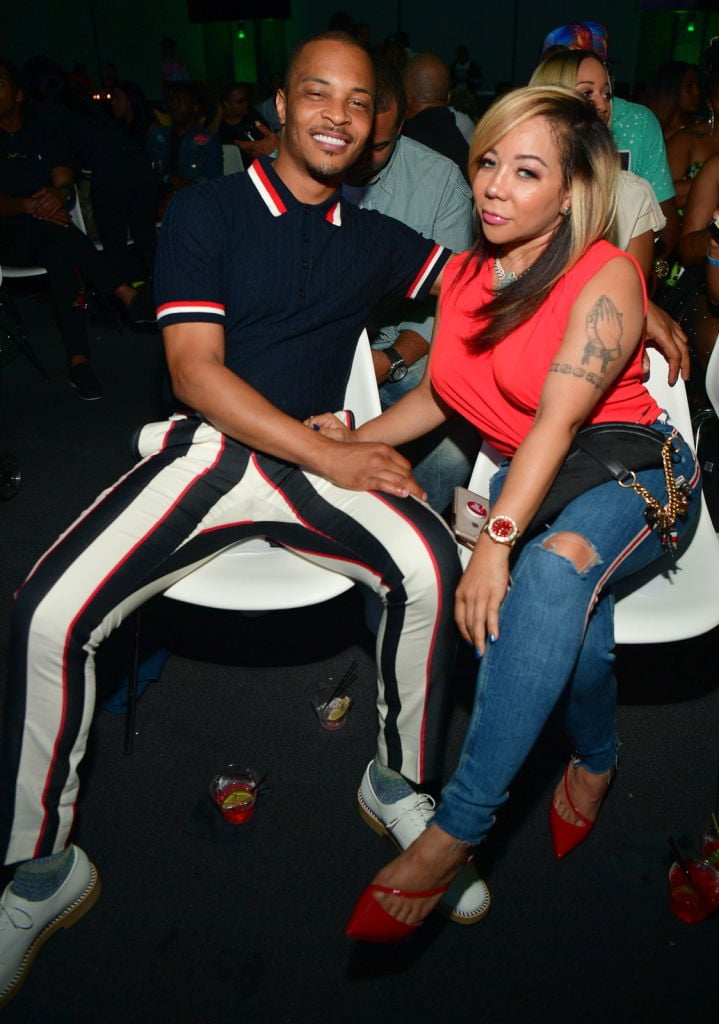 Still, people are pissed with T.I. Even more so, people are questioning how his wife, singer and reality star Tiny Harris, can sit idle. Their relationship and the perceived patriarchal attitude of T.I. has been in the spotlight for years but now people are taking note. With his recent comments about his daughter and questions about Tiny's lack of public opinion regarding them, many are wondering how long have they been married and what their family structure looks like.
T.I. and Tiny's marriage 
T.I. and Tiny met in 2001. Tiny was already a successful singer who had massive success with the R&B group Xscape. T.I. was an up and coming rapper. T.I. was 21 and Tiny was 26. In a profile of the couple in Essence Magazine, the publication revealed that Tiny admitted that she was not interested in her future husband at the time.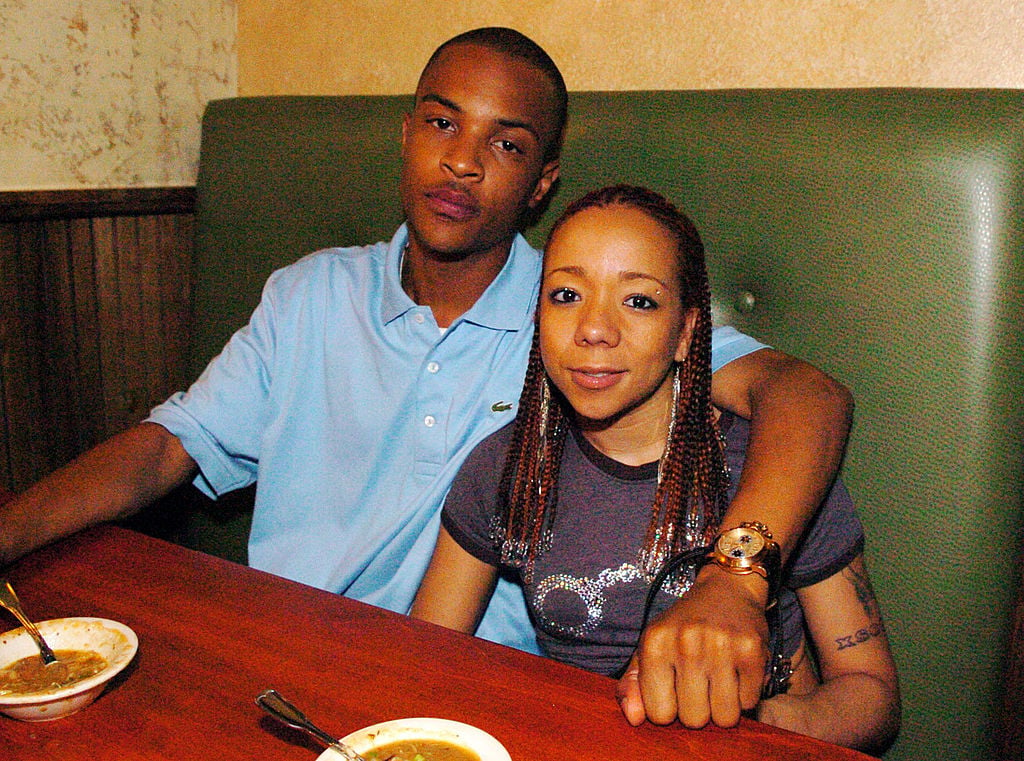 "T.I. always says I gave him such a hard time when we first met and I did… I stood him up a couple times. When I met him, I was kinda on hiatus, I'd broken from Xscape, but I had co-wrote (sic) the song 'No Scrubs' for TLC, so you know, I was living good and doing my thing…Somehow we exchanged numbers – he was calling me and calling me, wanting to come hook up and I'd be like, 'Yeah, we gonna…let's hook up, such and such' and then I wouldn't answer the phone and he'd be like, 'You know time after time…'And one night, and it's probably the best thing he could've did (sic), he invited me to one of his shows…First of all, it was jam-packed outside, it was crazy and I'm like, 'All these people (are) here for this guy?' We went in there and he tore the house down. And I was like, 'OK, I think I like him.' He's got something there."

Essence Magazine
T.I. was traditional from the beginning, believing the man should lead financially while the woman took care of the family home. Tiny held off on returning to singing full-time to appease her man. She even stayed by his side through two extended jail stints. 
They married in a lavish Miami ceremony in 2010 and all seemed well. But rumors of infidelity on T.I.'s end plagued their union. The couple opened up on Red Table Talk about what led to troubles in their marriage.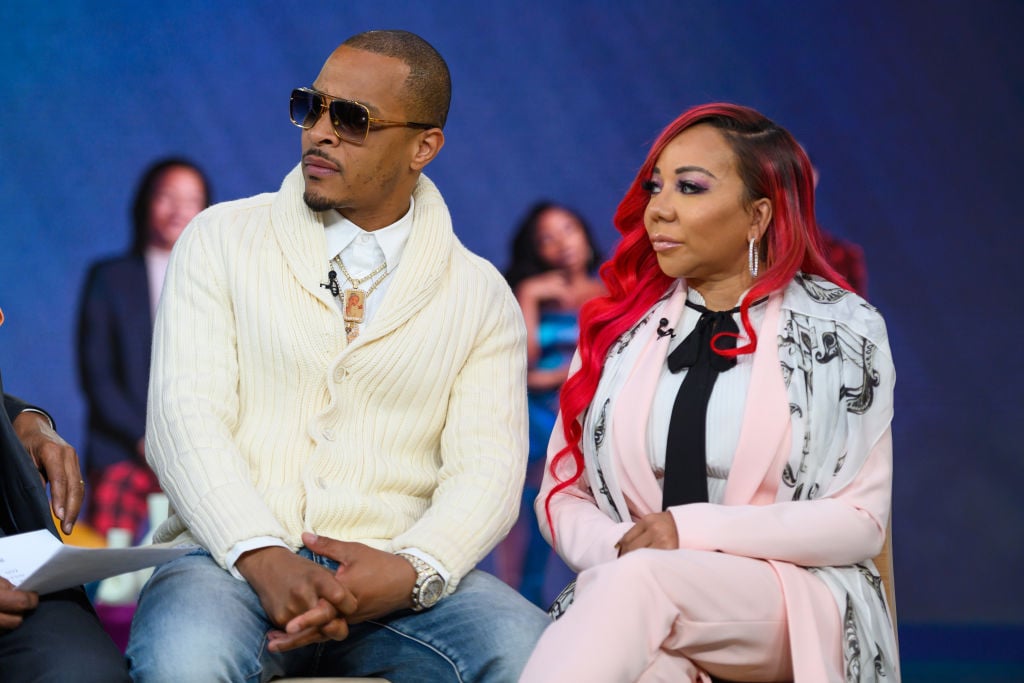 T.I. claims that Tiny was not as submissive when he returned home from his last prison sentence, leaving him to feel out of control – which ultimately led to him stepping out on his wife. Tiny on the other hand felt that she gained independence outside of T.I. and he was against it. Overall, it seems the couple are sorting out their issues and are committed to their marriage, despite Tiny's divorce filing in 2016, and again in 2017. 
T.I. and Tiny's children
Both T.I. and Tiny entered into their relationship with children from a previous relationship. Tiny was mother to her daughter Zonnique whom T.I. would raise as his own and T.I. was father to a son, Damani. He also had two other children, a son and a daughter before he and Tiny married. It's unclear if the other two children were conceived during his relationship with Tiny or if they were separated at the time.
Together, T.I. and Tiny have three children. They suffered a devastating death when their daughter died. The couple prevailed and raised their blended family of seven together. 
In December 2011, the family reality show, T.I. & Tiny: The Family Hustle, premiered on VH1. The series chronicled the lives of the couple and their family. It ran for six successful seasons before the future of the couple's marriage became unclear. They now are on revived family reality show, T.I. & Tiny: Friends Family Hustle, that's been on for two seasons. The show follows the couple and their friends as they navigate career and family while supporting one another.