'How Long' by Tove Lo Is About 'Love, Betrayal, and Denial,' Mirroring the Themes of HBO's 'Euphoria'
Tove Lo released her first single of 2022. That's 'How Long,' which mirrors the themes of HBO's original drama series starring Zendaya, 'Euphoria.'
Tove Lo is known for songs including "Habits (Stay High)," "Talking Body," and "Cool Girl." In 2022, the artist partnered with HBO's Euphoria to debut a new single — the emotional track titled "How Long." Here's what we know about this release and the Euphoria Season 2 soundtrack. 
Tove Lo released 'How Long' in conjunction with HBO's 'Euphoria'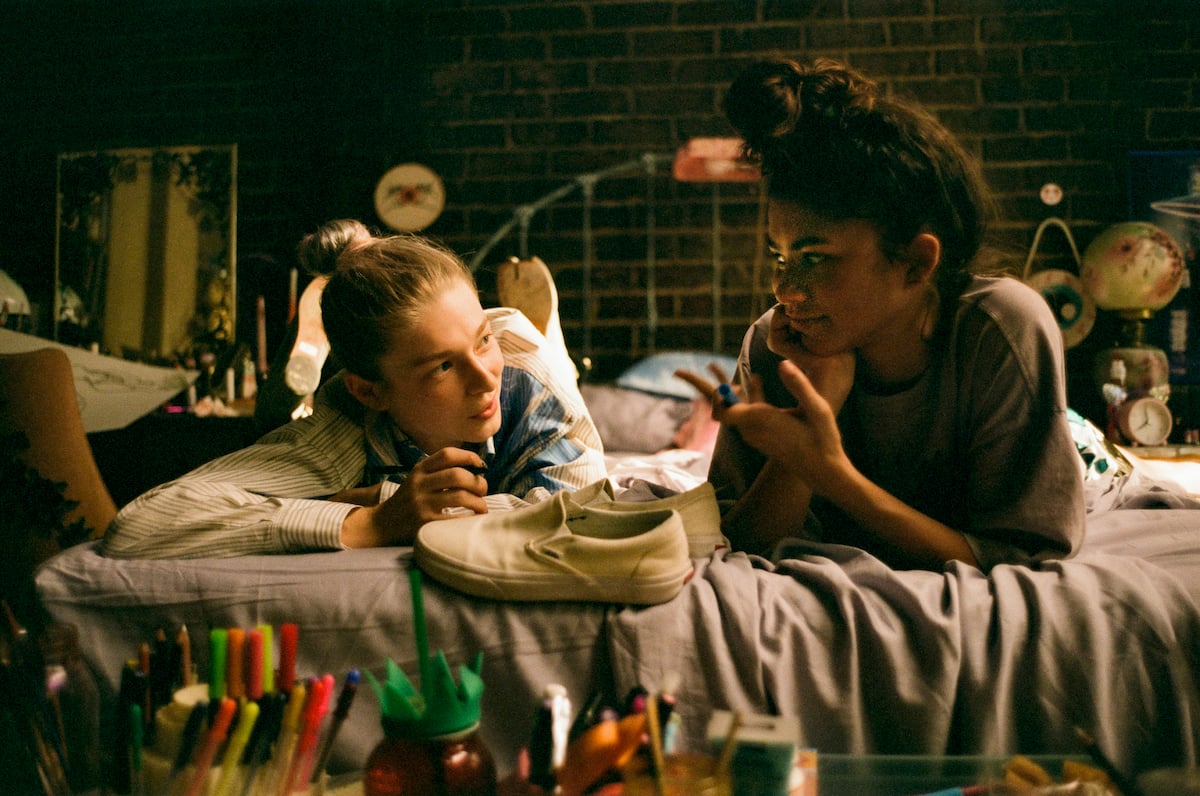 In October 2021, Tove Lo announced her upcoming fifth studio album, currently in the works. This functions as the follow-up to 2019's Sunshine Kitty. In the meantime, the artist is partnering with HBO's award-winning drama series Euphoria to release the new single "How Long."
Some of the lyrics read: "How long have you loved another/ While I'm dreaming of us together/ She got the best of you/ Part of me always knew/ How long have you tried to end it/ While I'm blaming myself to fix it/ How long/ How long."
'How Long' by Tove Lo is about 'love, betrayal, and denial'
This song boasts an upbeat sound along with some emotional lyrics. The artist tweeted her excitement about the release, even diving deeper into the meaning behind "How Long."
"'How Long' is about love, betrayal, and denial," Tove Lo wrote in a press release. "It was one of the few songs that came together for me during quarantine, and I think it's so beautiful in all its darkness. I'm so honored that it gets to be a part of Euphoria, a show I love so much because of its rawness and provocative storytelling."
With the song first debuting on most major streaming platforms on Jan. 26, it appeared in HBO's original series on Jan. 30. It's also expected to appear on the Euphoria Season 2 official soundtrack, as is the Lana Del Rey song "Watercolor Eyes." 
The first season's official soundtrack included "All For Us," performed by Zendaya and Labrinth. This production earned Labrinth the Primetime Emmy Awards for Outstanding Music Composition For A Series (Original Dramatic Score) and Outstanding Original Music And Lyrics.
'Euphoria' episodes frequently deal with relationship drama
"Love, betrayal, and denial" are all significant elements of HBO's drama series, as well as the song "How Long." Zendaya even posted a content warning on social media regarding the show's adult themes. 
In the first season of Euphoria, the characters Rue and Jules confronted big feelings regarding their relationships. Those themes seeped into season 2. Cassie caught feelings for another student at her high school, and Lexi developed an adorable crush. 
There were still some lingering feelings between characters, such as Maddy and Nate. And of course, there are complicated emotions among Rue, Jules, and their new friend Elliott. Presumably, we'll learn more information about these characters in future episodes. 
Until then, music by Tove Lo is available on most major streaming platforms.