How Long Were Kourtney Kardashian and Travis Barker Friends Before They Started Dating?
In case you haven't heard, Kourtney Kardashian and Blink-182's Travis Barker are officially dating! Insiders confirmed the pair's romance on Jan. 24 after they were spotted spending some quality time together at Kris Jenner's Palm Springs home.
While Kardashian and Barker's relationship may come as a shock to some, it turns out that the pair were friends long before their relationship turned into something more.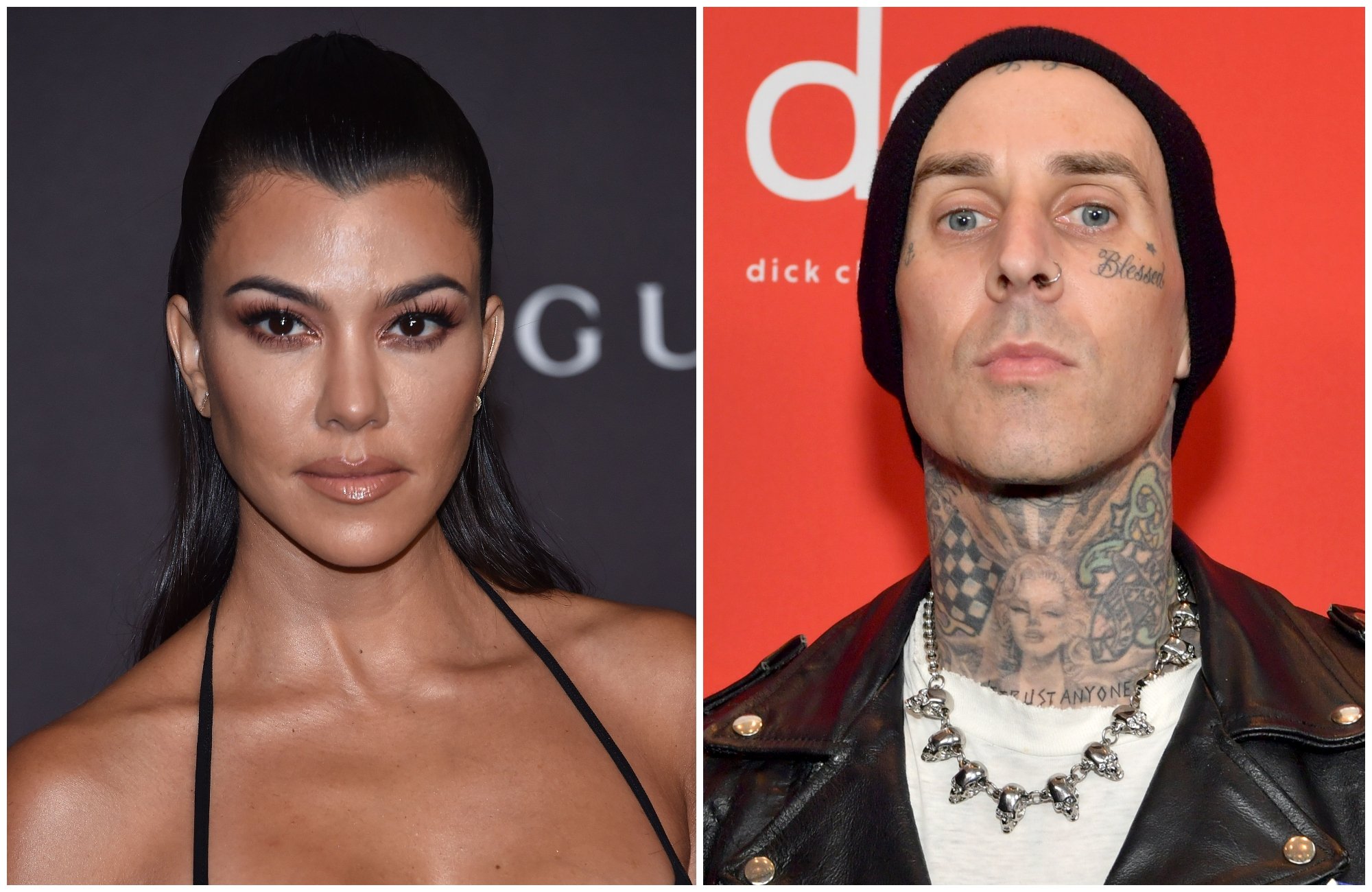 Kourtney Kardashian and Travis Barker go way back
Kardashian and Barker may have only recently started dating, but they've been close for years.
RELATED: How Did Kourtney Kardashian and Travis Barker Meet?
According to E! News, the reality star and the famed drummer live down the street from each other in the same gated community in Calabasas, California. They also share the same friend group and have grown close in recent years due to their kids being good pals.
"They've been friends for years," the insider explained. "They've lived in the same neighborhood for a long time and they see each other at church and with their kids. They've hung out together many times and often get together with the kids to see movies or to get ice cream."
Kourtney Kardashian and Travis Barker began sparking romance rumors in 2018
Though it might not seem like Kardashian and Barker would ever date each other, they have sparked romance rumors several times in the past.
In 2018, the pair were spotted hanging out together on multiple occasions, prompting fans to believe they were a couple.
But it wasn't until March 2019 that the romance rumor mill went into overdrive when Kardashian and Barker were seen out together more often than usual.
Though many were convinced the pair were dating, Barker set the record straight on his relationship with the KUWTK star, telling E! News that things between them were strictly platonic.
RELATED: Who Has a Higher Net Worth, Kourtney Kardashian or Her New Boyfriend, Travis Barker?
"Kourtney's like a dear friend. That's it," he told the outlet during the 2019 iHeartRadio Music Awards. "I mean, I love her to death. I love her family to death. But yeah, just friends."
Now, Kourtney Kardashian and Travis Barker are officially dating
Evidently, things between Kardashian and Barker have since changed because just recently, insiders confirmed that the pair are officially dating.
"Kourtney and Travis are officially a couple," a source tells Us Weekly. "They have been close friends for years and have been dating for a couple months. Travis is very smitten with Kourtney and has been for a while."
This news came a few days after Kardashian and Barker were spotted spending time together at momager Kris Jenner's Palm Springs home on Jan. 22.
The two posted photos of themselves relaxing poolside at the luxurious vacation spot on their respective Instagram Stories. Though they did not include each other in their posts, fans could easily tell that Barker and Kardashian were hanging out together, which further fueled romance speculation.
While neither Kardashian nor Barker has addressed their reported romance, insiders say the pair have been romantically involved since December and that their relationship is building on what had previously created their lasting friendship.
"It's been very low-key," an insider explained to E! News. "They are a really good match, and Kourtney's entire family already loves Travis. They have been neighbors and great friends for years, and it just recently turned romantic."
Here's hoping that this love story has a happy ending!