How Long Were The Beatles Together and Who Left the Band First?
The Beatles are the most famous band in history. Who was the first member of the group to call it quits?
When you try to answer who left The Beatles first almost 50 years ago, you could technically say "All of them, collectively." In reality, it all depended on what you consider "official" in leaving the group.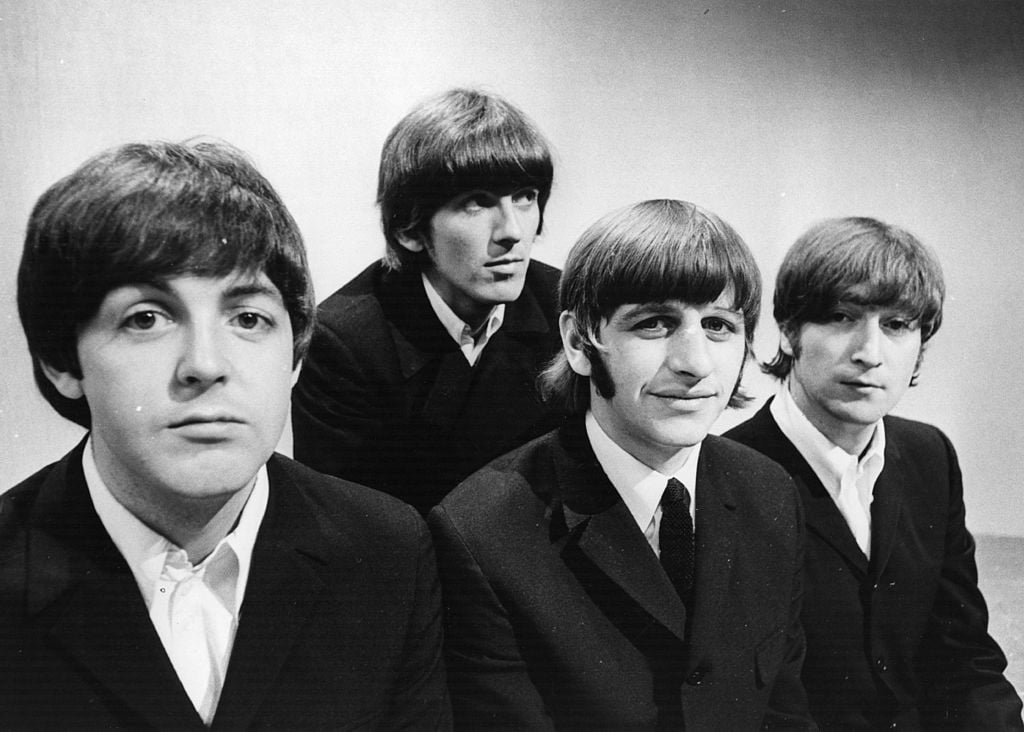 As Beatles fans begin to look back to the year The Beatles came to an end, it's worth remembering how long they were together, and how it compares to other bands.
No doubt the surviving Beatles (Ringo and Paul) would argue over who really left first. Take a minute to remind yourself of the complications the band faced in the last two years of their existence.
The end, from the perspective of John Lennon
You could say The Beatles would have fallen apart a few years earlier had John Lennon not have become involved with Yoko Ono. While fans still think Ono had a lot to do with the band breaking up, the truth is that Yoko helped inspire Lennon to up his game as a songwriter.
He was going through mental torture in 1967 due to troubles with his previous wife and reeling from the death of their manager, Brian Epstein. As usual, the Yin and Yang of Lennon/McCartney couldn't be more contrasted on the Sgt. Pepper album where McCartney stayed inspired and Lennon was in a dark funk.
Thanks to The White Album, Lennon's creativity came back with a vengeance, including Abbey Road.
By 1969, he was the one who internally announced the official breakup of the group since everyone considered him the true founder. Their new manager convinced him to hold off with the official announcement, but this had a stunning twist of fate.
Technically, Ringo really left The Beatles first
Two years before The Beatles officially did break up, evidence shows Ringo quit the group, at least unofficially. Starr walked out on the group during the sometimes volatile recording sessions for The White Album.
Happening on August 22, 1968, it was just a temporary break-up. Regardless, Ringo leaving first gives him credit for putting things in motion so each Beatle could demand their own creative direction. Broaching difficult creative feelings, though, would also lead to some regretful situations later while in the recording studio.
Nowadays, Ringo still looks back at The Beatles as something that was once in a lifetime, if also bewildering. No doubt his temporary walkout was an attempt to find reality again since the band had essentially become a myth by 1968.
George Harrison left the band second
When recording the Get Back/Let it Be sessions, The Beatles were starting to argue in the studio, which we all know was captured (notoriously) on film. Some of those arguments became volatile to a point where Harrison ended up walking out of a session himself after a row with Paul.
To him, this was the final straw, including his famous quip of "See you 'round the clubs."
We all know Harrison came back to do that famous Let it Be live performance on the Savile Row rooftop. By this time, he had enough of his own songs to become a major solo artist, which he became a year later with a three-LP debut set (All Things Must Pass).
Paul McCartney officially declares the end of The Beatles
Sure, John Lennon said he wanted to break up The Beatles at a staff meeting. This wasn't officially announced until McCartney let it slip to the media later in early 1970.
For months, he had to play along and pretend the group was still together and planning new music. When he made it clear they were done after eight years together, Lennon felt betrayed about Paul announcing it before Lennon had a chance to.
The entire situation depressed Paul intensely to a point of devolving into drinking before finally regrouping with his own solo album and forming Wings.
How history determines who officially quit first will likely go on when the public officially knew. Perhaps Ringo ultimately gets this credit for providing the first tea leaves to fans.