How Long Will Doria Ragland Stay With Meghan Markle and Prince Harry When Baby Sussex Arrives?
Royal baby watchers are on high alert for the arrival of Baby Sussex, believed to be any day now, as Meghan Markle quickly approaches her due date. With the baby's arrival, many royal fans are wondering if Markle's mother, Doria Ragland, will be flying to London for the baby's birth.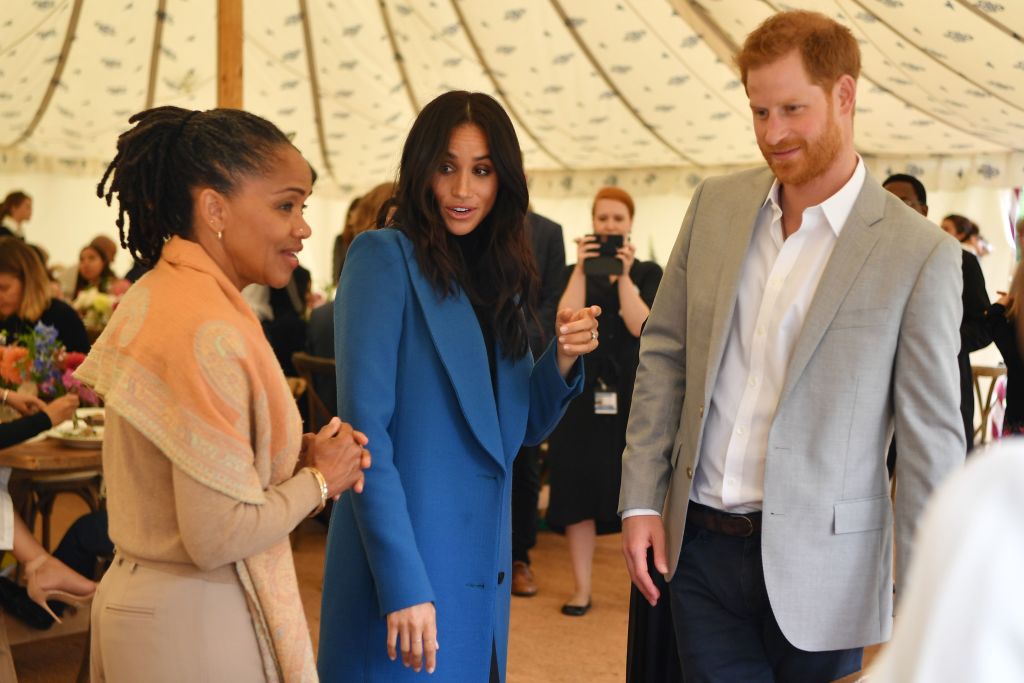 Doria Ragland is making plans to meet her grandchild
According to reports, Ragland will be making the trip overseas from California to London to be there for the birth of her grandchild. While there have been rumors of Ragland having an extended stay with Markle and Prince Harry, a source shares that her stay might be a bit more brief.
Ragland, according to The Mirror, will fly back to LA after a brief stay with her daughter and son-in-law.
A source told The Mirror: "Doria should be here for the birth and will be staying. But then she has to get back to her dogs and work."
Markle's mother is bringing something for Frogmore Cottage
With Markle and Prince Harry's recent move to Frogmore Cottage from Kensington Palace, they might be looking to add some decor on top of the extensive home renovations.
Ragland is reportedly bringing some posters from Markle's old Toronto home, with an insider noting: "Harry and Meghan want to make Frogmore as homely as possible and Meghan has brought over a lot of posters."
Frogmore Cottage renovations were done in time for the baby's arrival
The renovations at Frogmore Cottage hit some delays and many were concerned that the Duke and Duchess of Sussex wouldn't be able to move in before the baby was born.
The updates were completed, however, and the couple have now made the move, with many home improvements to enjoy, including a yoga studio that the couple both intend to use.
A friend of Markle and Prince Harry remarked: "It has brought calmness to his life. Meghan has kept up her own routine during her pregnancy and many experts say gentle stretching is highly beneficial for babies too. The new Prince or Princess will be the first royal baby to be skilled in yoga."
The source added: "Harry has been very supportive of Meghan and has worked with her in her yoga through her pregnancy. They want to give their child the healthiest, happiest start in life."
Will Meghan Markle and Prince Harry hire a nanny?
While previous reports pointed to Ragland staying on to help with the care of Baby Sussex, it now appears that's not the case. Will Markle and Prince Harry hire a nanny to help with their child?
It was rumored that they would hire a nanny, but the couple may take a more hands-on approach to raising their child.
Royal biographer Duncan Larcombe noted that Prince Harry will likely look to his brother Prince William for parenting inspiration, sharing: "I would expect when Harry becomes a dad he will look at Kate and William's example and follow that almost to the letter."
Royal commentator Ingrid Seward added: "The speculation is that Harry and Meghan — who does all of the cooking and have a minimal team of staff — will too be hands-on parents."