How Machine Gun Kelly Got His Name and Why His Feud with Eminem Might Be His Greatest Career Move Yet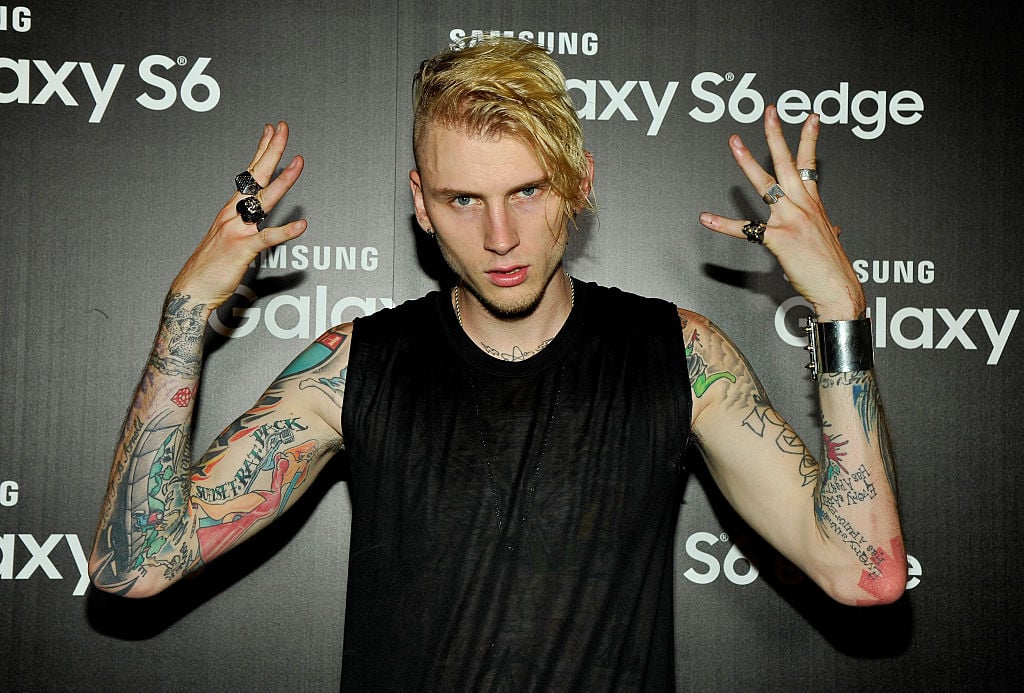 Headlines have been heating up lately over the ongoing feud between rapper Machine Gun Kelly and Eminem. All the back and forth has led to the artists trading jabs on social media and in their music. One thing you might be curious about is how Machine Gun Kelly got his name and why he's so popular all of a sudden.
Here's how Machine Gun Kelly got his name and why his feud with Eminem might be his greatest career move yet.
His early career
Machine Gun Kelly used mix tapes to pave his way to a successful music career. He caught the attention of music insiders after he released four mix tapes titled Stamp of Approval (2006), Homecoming (2008), 100 Words and Running (2010), and Lace Up (2010).
How Machine Gun Kelly got his name
So, how did Machine Gun Kelly get his name? The rapper's stage name is a reference to his rap style, which flows at a rapid-fire pace. His name is also a reference to George "Machine Gun Kelly" Barnes. George Barnes was a well-known criminal who was given a life prison sentence for engaging in illegal liquor trafficking, kidnapping, and bank robbery. Machine Gun Kelly's birth name is Colson Baker.
Why his feud with Eminem might be his greatest career move yet
Often, advancing your career involves some risk. Sometimes it's a small risk and other times a big risk is required. As far as Machine Gun Kelly is concerned, getting involved in a feud with Eminem is quite a big risk. Many rappers are afraid to clash with Eminem and try their best to avoid any problems for fear of being publicly ridiculed. One such rapper is The Game, who said during an interview that if Eminem said anything bad about him, he would stay away from the rap beef and "run."
A smart career move?
The fact that Machine Gun Kelly would dare to engage in a feud with Eminem might work in his favor. Although the rapper is known, he is not as popular as Eminem. However, by clashing with the artist, he is suddenly becoming connected to Eminem. It might be for negative reasons, but it's still publicity, and that publicity is linked to one of the most popular rappers of all time.
Is this feud for real?
Some fans think Machine Gun Kelly and Eminem's clash is so outrageous that it just might not be real. They're saying this could just be a means of garnering publicity. One big reason fans think the feud is fake is because both Machine Gun Kelly and Eminem are signed to the same record label, Interscope. If that isn't convincing enough for you, another clue is they both used Ronny J as a producer on their diss tracks. That seems to be quite a coincidence—or is it? Furthermore, there is a video of a fan confronting Machine Gun Kelly at a concert, but some think the confrontation looked staged.
Check out The Cheat Sheet on Facebook!