How Many Academic Degrees Does Eva Longoria Have?
It's common to assume celebrities either didn't go to college or if they did — it was for theater or a similar degree. The truth is, more often than not, our favorite stars graduated with a Master's Degree like you wouldn't believe before hitting it big. For Eva Longoria, a Master's Degree isn't all she has, and it was only a small part of one incredibly successful career.
Eva Longoria is known for her acting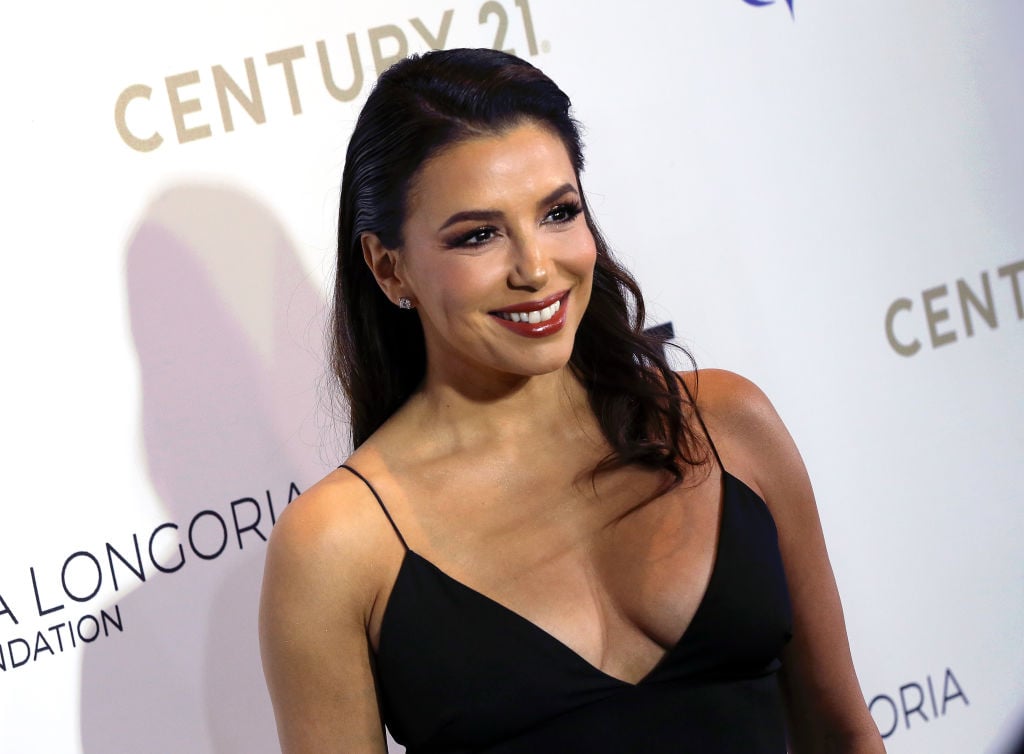 Longoria is known primarily for her role as Gabrielle Solis on the hit TV series Desperate Housewives from 2004 to 2012. The role has earned the Hollywood actor several prestigious nominations and award wins like Bambi Awards, Screen Actors Guild Awards, and a Teen Choice Awards.
Other popular roles the actress has been seen in include Harsh Times with Christian Bale, The Sentinel with Kim Basinger, and In a World… where she plays herself in the script. Her acting resume extends as far as 60 projects and has earned her 12 awards and 31 nominations — with the real end in sight for the superstar.
According to Forbes, Longoria is also preparing a movie about the man who created Flamin' Hot Cheetos – a son of an immigrant with only a fourth-grade education under his belt. "We were lucky since we were in rewrites for both movies, so production wasn't moved by the pandemic," she told them. "It gave us the time to write the scripts the way we wanted them."
Eva Longoria has two academic degrees
The Desperate Housewives star actually received a Bachelor of Science Degree in Kinesiology from Texas A&M University — a degree that The Best Schools describes as fit for someone who wants "to become certified athletic trainers or work as physical education teachers." It's essentially the study of body movements and exercise science. 
It doesn't stop there, though. Longoria went back to school and got a Master's Degree in Chicano Studies in 2013, telling her fans on Twitter, "You're never too old or too busy" to get a good education.
This revelation comes as a shock to many of us, not because the star doesn't seem smart enough, but because it had to have taken a significant amount of commitment and dedication to juggle school and her career at the time. Despite her success, Longoria studied for her Master's Degree while playing Gabrielle Solis to learn more about Mexican Americans after reading the book Occupied American by Dr. Rodolfo Acuna. 
This is where her passion for activism became more than just a thought, but a lifetime commitment. 
What is Eva Longoria up to now?
Since getting her two degrees, the Hollywood star has been very busy and very successful. Despite that, she has also been a strong advocate for the people who need it most around her.
Most recently, she is quoted by ABC News to have launched  a nonpartisan platform for Latinas called She Se Puede to encourage the community to "see our power, believe in our power and to act on that power."
On top of that, Longoria has six more films in the process. 24-7 is in pre-production, All-Star Weekend and Unplugging are in post-production, War of the Worlds and Women's Stories are currently being filmed, and The Boss Baby: Family Business has officially been completed. 
It's safe to say this isn't it either. If there's one thing we know about Eva Longoria, it's her unbelievable drive and ambition. What's happening now is only a small portion of what's can expect to see from the Desperate Housewives star.