How Many Albums Does Kacey Musgraves Have?
Kacey Musgraves has an impressive career in country music career that includes several demo and studio albums.
Kacey Musgraves is a country singer and songwriter worth $10 million. Find out how many studio albums Musgraves has under her belt.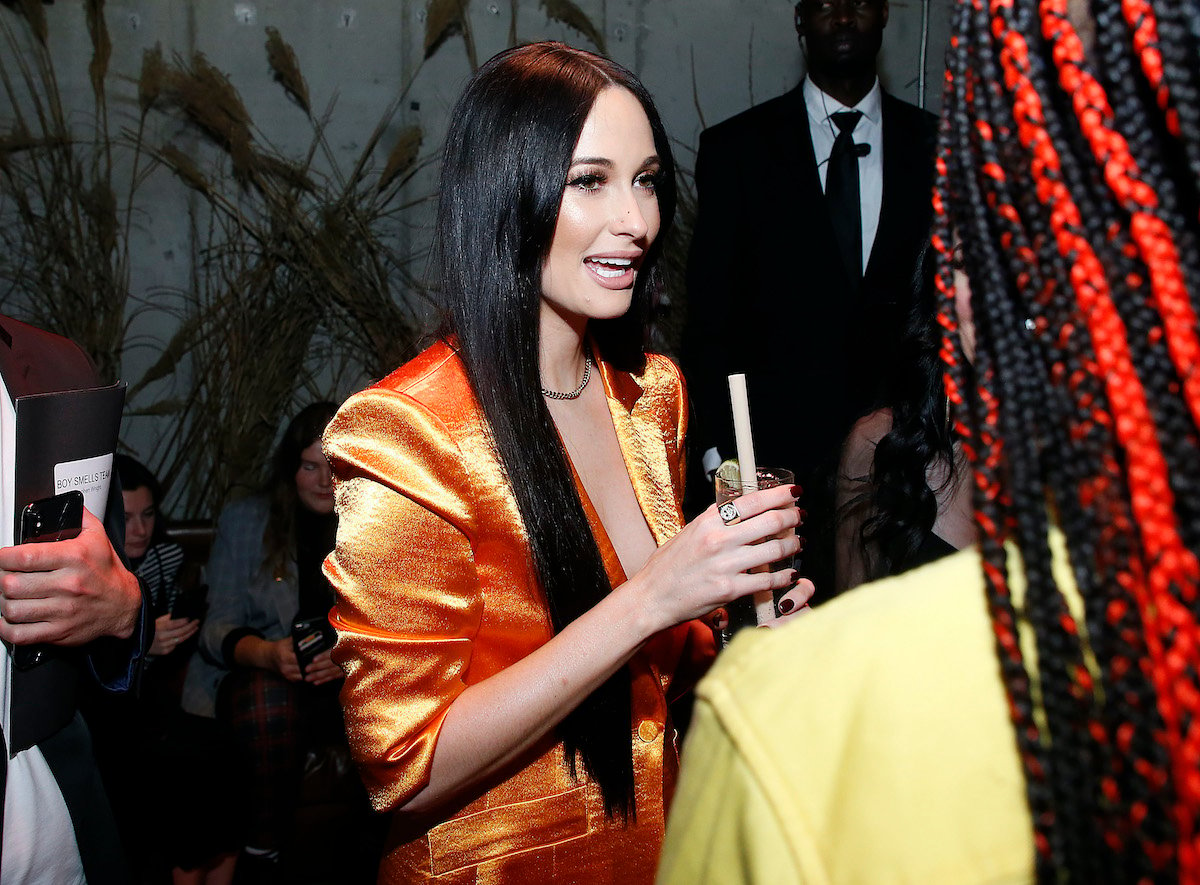 Kacey Musgraves started writing songs when she was 8-years-old 
According to All Music, Musgraves was born and raised in Golden, Texas. She started playing the mandolin and writing her own music before she was 10-years-old. By 12-years-old, Musgraves learned how to play guitar and started writing lyrics with Alina Tatum. The two operated under the band name Texas Two Bits. 
Throughout her childhood, Musgraves would frequent local festivals and perform her original music. When she graduated high school, she moved to Austin and starting producing demos as a solo artist. After auditioning for the Nashville Star competition, Musgraves got onto the series and placed seventh. 
Kacey Musgraves has 4 demo albums
Before gaining mainstream success, the country singer put out a slew of demo albums. In 2000, Musgraves self-released Little Bit of Texas with Tatum. 
Later, in 2002, Musgraves explored her solo career and put out the Movin' On demo out through CDBaby. One year later, in 2003, Musgraves self-released Wanted: One Good Cowboy. She self-released Kacey Musgraves in March of 2007. 
It wasn't until 2013 that Musgraves broke onto the mainstream country charts, thanks to some help from Lady A. Her appearance on the CMT series got her the attention of the established band, who agreed to bring Musgraves on tour just before she released the single "Merry Go Round" from Same Trailer Different Park.  
Kacey Musgraves has 4 studio albums, 3 of which reached number 1 on 'Billboard's Top Country Album chart 
Same Trailer Different Park was released in March 2013 and became an instant hit. The album debuted at number one on the Billboard Top Country Albums chart and number two on the Billboard 200. 
Musgraves' mentions of one-night stands and joint-smoking garnered a new type of audience in the country realm, as those topics weren't being talked about by female artists at the time. 
"I feel like I have worked awful hard to get to enjoy the things that are happening right now," Musgraves told Billboard around the time of the album's release. "I worked really hard on the album. It seems like the stars are aligning. I'm getting a chance to say what I really want to say, and it's really fun."
Two years later in 2015, Musgraves followed with her sophomore album Pageant Material. In October 2016, Musgraves released her holiday album A Very Kacey Christmas. And in March 2018, Golden Hour came out. 
Kacey Musgraves is respected in the world of country music
Musgraves might not be as popular in mainstream music, but she's respected by big names in the world of country. The Country Music Awards have recognized Musgraves numerous times. In 2013, she won New Artist of the Year. The following year, Same Trailer Different Park was honored with the award for Album of the Year at the CMAs, as was "Follow Your Arrow" for Song of the Year and Video of the Year.
In the past, the Grammys have also honored Musgraves for Album of the Year, Best Country Song, Best Country Album, and Best Country Solo Performance.
Fans are excited to hear more from Musgraves in the future!