How Many Beatles Have Been Knighted?
When The Beatles received their MBE awards from Queen Elizabeth in 1965, they still hadn't hit their creative or commercial peak. That would come a few years later with Sgt. Pepper's, The White Album, and Abbey Road.
But they'd already started their march up the ladder of British society, as far as royal honors are concerned. At the time, John Lennon wasn't all that impressed with his MBE, and a few years later he returned his to Buckingham Palace with a cheeky note addressed to the queen.
As for the other Beatles, they seemed to have more respect for the honor — especially drummer Ringo Starr. "I was never giving mine back," he said later. "It meant a lot."
The same went for Paul McCartney, always the less disruptive half of the Lennon-McCartney alliance. That attitude likely served Paul well when his name came up for knighthood in the 1990s. For a while, it appeared he'd be the only Beatle who'd ever be addressed as "sir."
Paul McCartney was the first Beatle to be knighted in 1997.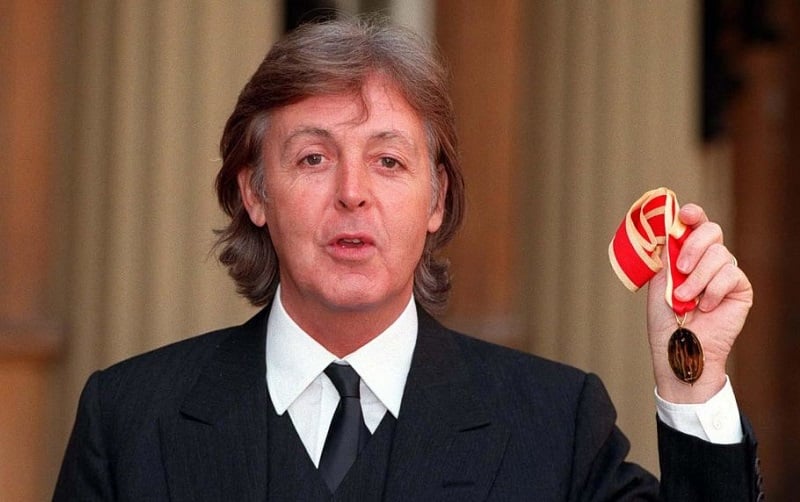 In 1997, Paul became the first former Beatle to walk out of Buckingham Palace a knight. He received the honor for his "services to music" and was welcomed into the elite group by Queen Elizabeth.
Paul seemed overjoyed that day. "Proud to be British, wonderful day and it's a long way from a little terrace in Liverpool," he said. He dedicated the award to his fellow Beatles and their old hometown in the north of England.
It's interesting to imagine how John Lennon would have reacted to Paul's knighthood. Maybe John would have continued mellowing with age (as he had prior to his death) and congratulated him. Then again, John might have reacted with disgust as Keith Richards did when Mick Jagger became a knight.
We'll never know, but Paul's honors didn't end with knighthood. In 2018, he stepped into a very select class when he became a Companion of Honour.
Ringo joined his old bandmate as a 'Sir' in 2017.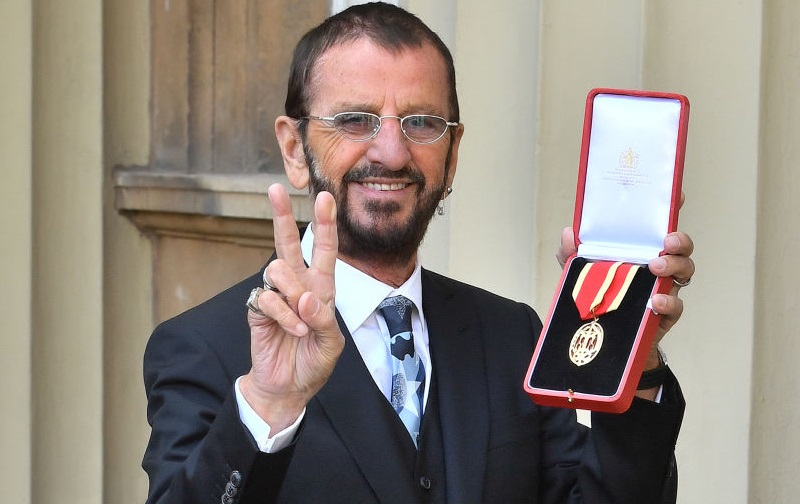 Considering two decades passed before another Beatle was knighted, it wasn't a stretch to believe Paul would be the only member of the Fab Four who'd ever receive the honor. In 2011, he addressed the issue in an interview.
"The last time I went by she was out," Paul joked about the queen. "Otherwise I would have popped in and said 'Look, love, Sir Richard Starkey.' Because I do think it's about time."
Yet the streak ended in 2017 when Ringo (born Richard Starkey) became a Sir for his contributions to music and charities. Ringo was elated. "It means a lot actually," he told the BBC. "It means recognition for the things we've done. I was really pleased to accept this."
Since both George Harrison and John passed away decades ago, Ringo will be the final Beatle to become a knight. Under the current rules, you must be alive to receive the honor from the royal family.
For George, it's possible he would never have gotten the offer. In 2000, he turned down an OBE from the Queen because it was believed he considered it a snub, given Paul's knighthood a few years earlier. Somehow, George was still getting the short end of the stick all those years later.
Also see: The George Harrison Song The Beatles Thought Wasn't Good Enough for 'Sgt. Pepper'