How Many Cats Does Taylor Swift Have?
While cats practically have their own talent agents nowadays to start careers (usually on social media), they can't really become famous without their equally famous owners.
We can name numerous celebrities who showcase their cats on social media, even if some cat names stay anonymous. One of the biggest cat people in showbiz is Taylor Swift who's never afraid to promote her feline family members by name.
If you're just now beginning to follow Taylor on social media, you'll want to catch up with the deets about her cats. She showcases them often using her usual droll approach.
Take a minute to see how many cats she has now and whether they'll need their own talent coaches after being made famous.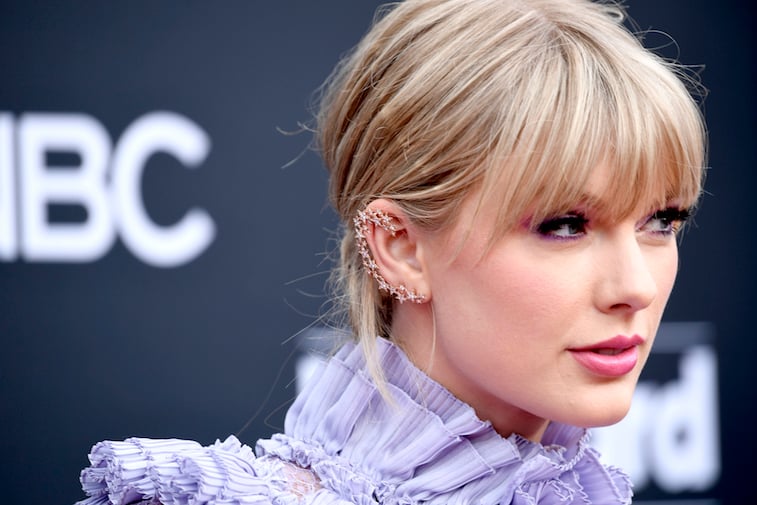 What are the names of Taylor's cats?
As you can see from Taylor's Instagram, she now has three cats, which isn't as many as some people think she has. The old joke of someone turning into a Cat Lady usually denotes someone like Taylor owning half-a-dozen cats or more roaming freely around an apartment.
At least Swift knows if you're going to give proper care to cats, having no more than a few is a smarter approach to avoid her apartment being overrun.
You might already be familiar with Taylor's earlier two cats named after two famous TV characters. Both of these cats have been amusingly featured on Swift's Instagram and Twitter accounts more than a few times.
Considering how much they're a part of her life, it makes you wonder why they don't end up in one of her songs.
A look at Olivia Benson and Meredith Grey
Taylor's first two cats are Scottish fold cats with the above two famous names. Leave it up to Swift to name them after two iconic female TV characters. It just so happens those two characters are also two of the longest-running women characters on TV.
Swift's cats aren't quite that old, but they're definitely beautiful if you've seen Taylor's pics. They're also a little quirky when you notice Olivia likes to sit in an unusual way, almost like a human being.
Meredith has been photographed staring in an eerily intense way at the camera.
Sure, it makes us wonder what's going on in Olivia and Meredith's heads. While we're sure they're still docile at heart, they may not realize how hilarious and offbeat they are in front of a camera lens. Since they've both appeared in Swift's music videos, they may require their own agents soon.
Oh, and if you still wonder why Taylor gave her cats these names: it's because she's long been a fan of Law & Order: SVU, and Grey's Anatomy.
Adding Benjamin Button to the family
Those of you who keep an eye on Taylor's Instagram might have noticed a recent post of her being handed a kitten on the set of her "ME!" video. With the kitten intended as part of the video plot, Swift fell in love with him instantly and knew adoption was inevitable.
She named him Benjamin Button, another near-classic pop culture character. Despite the clever name, Swift seems to have a sixth sense on when she'll bond with a new cat above any boyfriend. Not that most people who love cats can't usually tell instantly when they've bonded, usually at first sight.
What's most important is whether Benjamin can bond well with Olivia and Meredith. For Taylor's cats to be a truly happy family, having all of them bond only makes for a better household. Cats are notorious, though, for not always accepting new cats (or other animals) into the family if they're used to a certain setup for years.
Swift can probably make it work as she documents Benjamin's gradual assimilation. Hopefully she can create this unity before going on a long world tour…unless the cats go with her.