How Many Children Does Eddie Murphy Have and From How Many Different Women?
Eddie Murphy has been a household name since the 1980s when at just 19, he became the youngest ever cast member on Saturday Night Live. Murphy quickly rose through the ranks in the entertainment industry, for his stellar stand-up and his blockbuster hits including Beverly Hills Cop and Coming to America. In the '90s and early 2000s, Murphy transformed his image. He stepped away from his raunchier R-rated work for family-friendly classics like Dr. Dolittle and Shrek.
However, in recent years Murphy has stepped away from in the entertainment industry altogether and focused on his family. In November 2018 at the age of 57, Murphy became a father once again. So how many children does the actor/comedian have and with how many different women?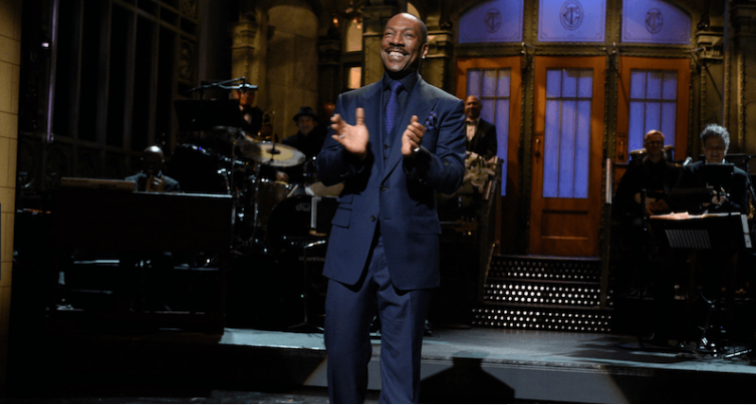 A father of 10
The Dream Girls actor recently welcomed his 10th child into the world. His newborn son, Max Charles Murphy was named after his late older brother, comedian Charlie Murphy who passed away in 2017 after battling leukemia. Though Max is Murphy's tenth child, he is his second child of Murphy's fiance, Paige Butcher. The pair also have a toddler, a daughter named Izzy together. Murphy and the Australian model and actress have been dating since 2012 and recently become engaged.
Eddie Murphy's oldest children
The Nutty Professor actor's oldest child, Eric Murphy is almost 30 years older than his baby brother Max. Eric was born in 1989 and his mother is Paulette McNeely– Murphy's ex-girlfriend. The comedian's second oldest child is his son, Christian Murphy (28) was born in 1990. Christian's mother is Murphy's ex, Tamara Hood.
In 2016, Murphy jokingly told Entertainment Tonight, "My world revolves around [my children] — even the old, gray bald ones."
https://www.instagram.com/p/BOeCYh8DTlM/?utm_source=ig_embed
The five in the middle
From 1993 to 2006, Murphy was married to model Nicole Mitchell Murphy, and the pair had five children together, Bria (29), Myles (25), Shayne (23), Zola (18), and Bella (16). Bria is an actress and the co-founder of ArtUs, an online gallery based in Los Angeles, California.
At his daughter's art show in 2016, Murphy said, "I'm glad that people get to see how talented she is. We've known for years how talented she is. It's exciting to see her stuff up on the walls… I'm having all of those proud parent feelings."
Angel Iris Murphy Brown
Angel Iris Murphy Brown whose mother is Spice Girl's legend Mel B is 11 years old and shares a birthday, April 3, with her father. Murphy and Mel B struck up a relationship when Murphy and Nicole Mitchell divorced in 2006. Though the comedian initially questions Angel's paternity, a DNA test proved that he is in fact, Angel's father. While Brown and various publications initially reported that Murphy wants "nothing to do" with his daughter, it was reported in 2010 that he was spending more time with Angel.
Murphy pays Brown $51,000 a month in child support.
https://www.instagram.com/p/BOfhhRSDxaj/
10 children with 5 different women
Ten children seems like quite a lot. However, with a net worth of $85 million Murphy's children don't want for anything. In 2011 the comedian spoke with Rolling Stone about his family and his reclusive nature saying,
My whole shit revolves around having this peace of mind. It's peaceful, quiet, that's my day-to-day. I play my guitar, hang out with my girl. My kids went to their mom's this week. I'm chilling, no stress. After all these years, I've done well, and I'm cool. I feel comfortable in my skin, I've saved some paper, everybody's healthy, my kids are beautiful and smart, doing different things, it's all good. I'm trying to maintain my shit like this, and do a fun project every now and then.
Check out The Cheat Sheet on Facebook!