How Many Children Does Harrison Ford Have?
How many children have resulted from the multiple marriages of Harrison Ford and his wives? Here are their names and what we know about them.
Harrison Ford is a legendary action actor whose portrayals of Hans Solo in the original Star Wars movies and as the title character in the Indiana Jones adventures series will forever secure his place as Hollywood royalty. Besides his most notable roles, Ford has appeared in an incredible 81 total films (according to IMDB). This includes appearances in American Graffiti, Dynasty, Apocalypse Now, Air Force One, What Lies Beneath, Witness, and The Fugitive.
During his incredible five decades in the spotlight, Harrison Ford has had numerous relationships – including multiple marriages and divorces. He has had children by three different woman, but just how many children does Harrison Ford have?
Three marriages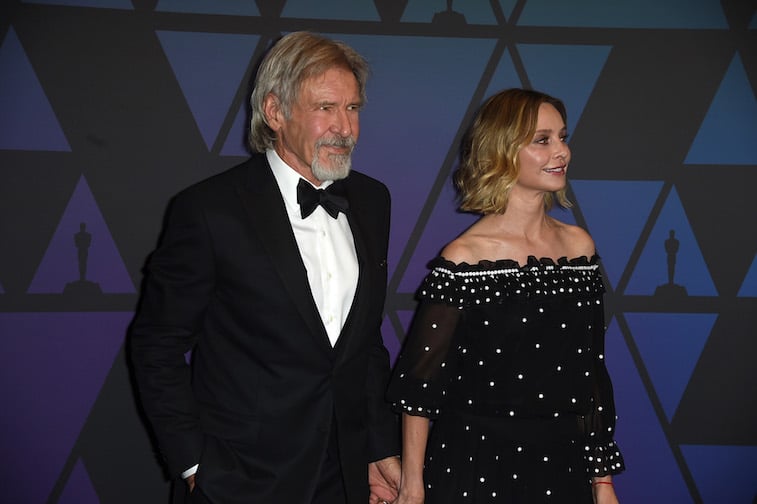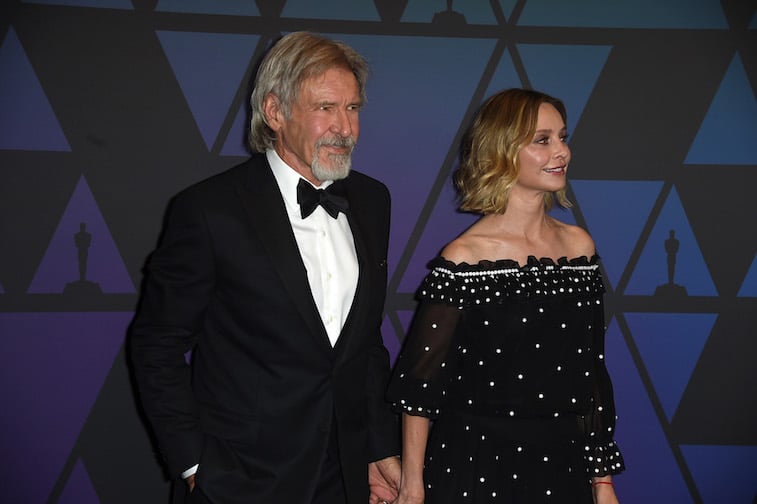 Harrison Ford has been married three different times. The first time was to his college sweetheart, Mary Marquardt. They married in 1964 and divorced in 1979 – just a few years after Ford was known to have had a romantic affair with his Star Wars co-star, Carrie Fischer. Harrison Ford and Mary Marquardt had two children together, Benjamin and Willard.
In 1983, Ford married screenwriter Melissa Mathison. Mathison is famous for having written the beloved 1990's children films, E.T. The Extra Terrestrial and The Indian in The Cupboard, as well as (more recently) the BFG. The two separated in 2001 after Mathison claimed Ford was "partying with other women." The divorce was finalized in 2004. Harrison Ford and Melissa Mathison had two children together, Malcolm and Georgia.
In 2002, Harrison Ford began dating actress Calista Flockhart. They were engaged over Valentine's Day weekend in 2009, and married the following year. Although the two do not have biological children together, Ford has a step son from his current relationship, Liam.   This means that, through three different women, Harrison Ford has five children – four biological and one step. He also now has three grandchildren.
Benjamin Ford
https://www.instagram.com/p/Bp2PTPThvyH/
Benjamin Ford was born on September 22, 1966. He is a professional chef and owns the restaurant Ford's Filling Station, located in Culver City, California. Benjamin says his father helped to inspire his love of food. He is married to Emily Tomerlin, and has two children, including a son named Ethan who was born in 2000.
Willard Ford
Born May 14, 1969, Willard Ford is a business man. He owns Strong Sports Gym and the Ludwig Clothing Company. He is also co-owner of Ford & Ching. Willard has one son, Eliel, who was born in 1993.
Malcolm Ford
Although he isn't an actor or screenwriter, Malcolm Ford has inherited his parent's natural artistic abilities. Born October 3, 1987, Malcolm is a musician with punk rock band The Dough Rollers. Although the band isn't well-known, they have toured with notable acts. This includes Bob Dylan, Billy Idol, Queens of the Stone Age, and John Mellencamp.
Georgia Ford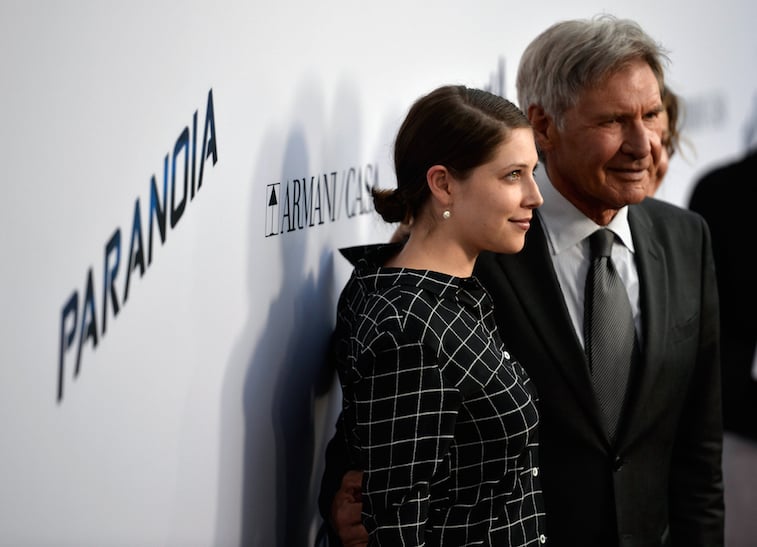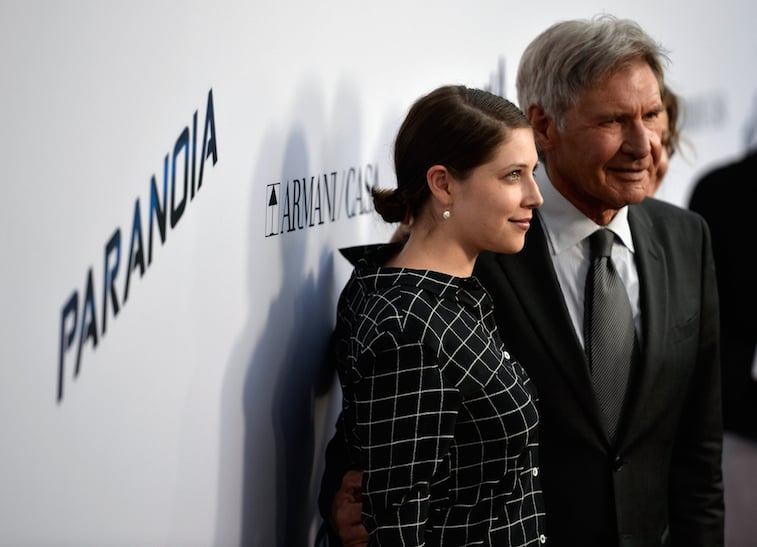 Born on June 30, 1990, Georgia is the only girl in a family of four brothers. Harrison Ford's only daughter has decided to follow in her famous father's footsteps. In addition to modeling, Georgia has also pursued an acting career. She has appeared in three movies since 2013, which include True Story, American Milkshake, and The Visitor.
Liam Flockhart
Liam Flockhart was adopted by Calista Flockhart shortly before her and Harrison Ford began seeing each other. Since Liam was a few months old, Ford has been the central father figure in his life – and it shows. Harrison has been quoted as saying that his weekends consist doing "whatever Calista and Liam want to do. We'll take a couple of hours on Sunday morning to go motorcycle riding [or] go for a hike. I just made a birdhouse with my son."