How Many Children Does Joe Biden Have?
Former vice president Joe Biden has taken the stage at plenty of rallies with his wife, Dr. Jill Biden. While she has been so visible during his campaign some are curious about his children including how many he has and if he and Jill have any kids together.
Here's more on Joe Biden's children and the personal tragedies he has dealt with that no parent ever wants to go through.
Beau Biden
Joe's son, Beau Biden, was born Feb. 3, 1969, in Wilmington, Delaware, and is the eldest son of Joe and his first wife, Neila Hunter.
Beau was a lawyer and politician. In 2003, he joined the Army National Guard as a major in the Judge Advocate General's Corps. He served as the 44th attorney general of Delaware from 2007 until 2015.
The oldest of the Biden children married Hallie Olivere, in 2002 and they had one son and one daughter together.
In 2010, Beau suffered a minor stroke. Three years later, he was admitted to a hospital after he became disoriented. It was then that he was diagnosed with brain cancer. He underwent a successful surgery but the cancer later returned and he died on May 30, 2015. He was 46.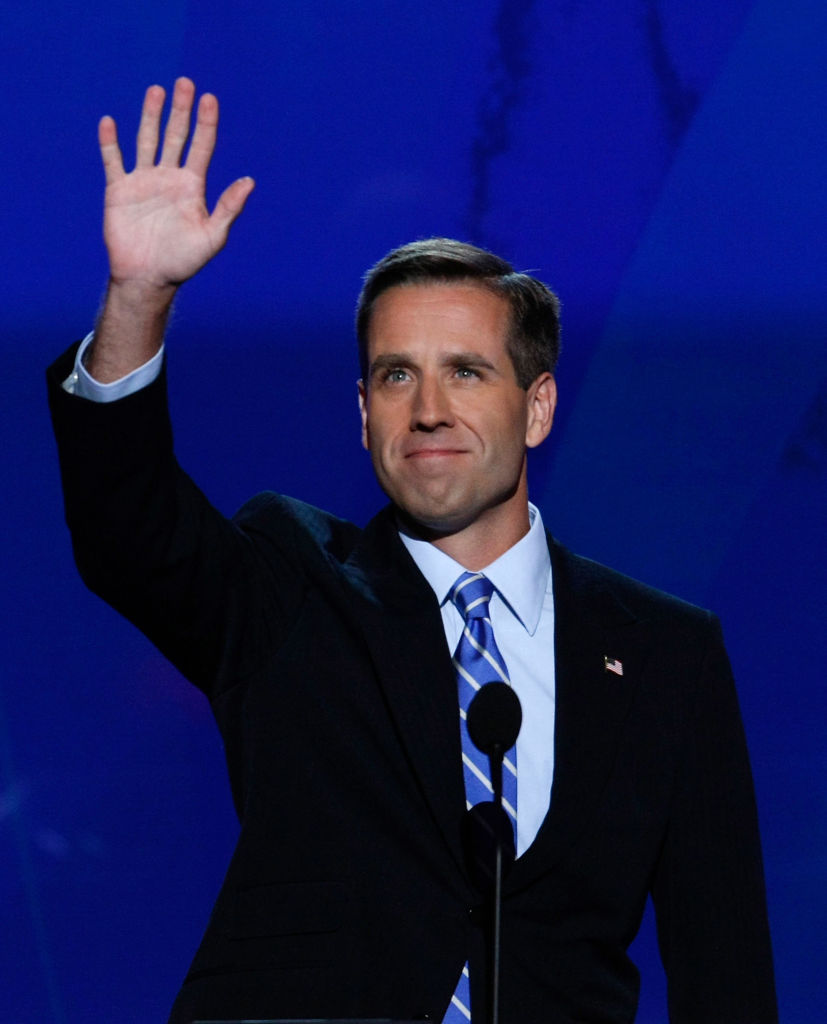 Hunter Biden
Joe and Neila had another son, Hunter Biden, who they welcomed on Feb. 4, 1970, almost a year to the day after they had their first child.
Hunter is an attorney at a law firm in New York. He co-founded Rosemont Seneca Partners, an international consulting firm and was on the board of Burisma Holdings, a Ukrainian natural gas producer. His name has made headlines in the past for his foreign business dealings as well as his previous struggles with drugs and alcohol.
Of his addiction, Hunter said, "I was in that darkness. I was in that tunnel–it's a never-ending tunnel. You don't get rid of it. You figure out how to deal with it."
Today, he has four children of his own.
Naomi Biden
The former vice president and Nelia had one daughter, Naomi, together on Nov. 8, 1971.
In 1972, Naomi was killed along with her mother in a car crash as Nelia was Christmas shopping. Nelia was 30 years old and Naomi had just turned one. The couple's two sons were also in the car at the time and were both hospitalized following the accident.
Hunter named his daughter after his late sister.
Joe's granddaughter Naomi attended the same college as Tiffany Trump. Naomi studied international relations at the University of Pennsylvania and Trump's daughter studied sociology.
Ashley Biden
Joe and Jill Biden also have one child together.
Their daughter, Ashley, was born on June 8, 1981, and she has spoken in the past about being the daughter of the former VP.
"Any achievement that I accomplished, many people attributed to the fact that I was his daughter," Ashley said, according to The List. "I was taught by both of my parents to work hard, to be passionate about whatever I did, and I felt that I did that and kind of got to where I am today because of hard work and passion and determination."
Ashley married practicing physician Dr. Howard Krein in 2012.
Check out Showbiz Cheat Sheet on Facebook!