How Many Cousins Do Prince William and Prince Harry Have?
We all know that the royal family is big, but you may be surprised to learn that Prince William and Prince Harry don't have a ton of first cousins on their father's side. In fact, they have more on their mother side.
Here's the answer to just how many first cousins the Duke of Cambridge and the Duke of Sussex actually have.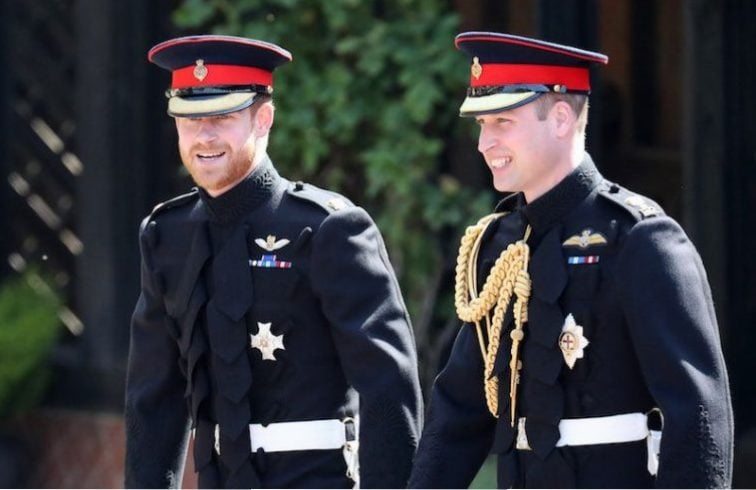 First cousins on Prince Charles' side
William and Harry have six cousins on Prince Charles' side.
Their most well-known cousins in the royal family are Princess Beatrice of York and Princess Eugenie of York. The sisters are the daughters of Charles' brother, Prince Andrew, and his ex-wife, Sarah Ferguson.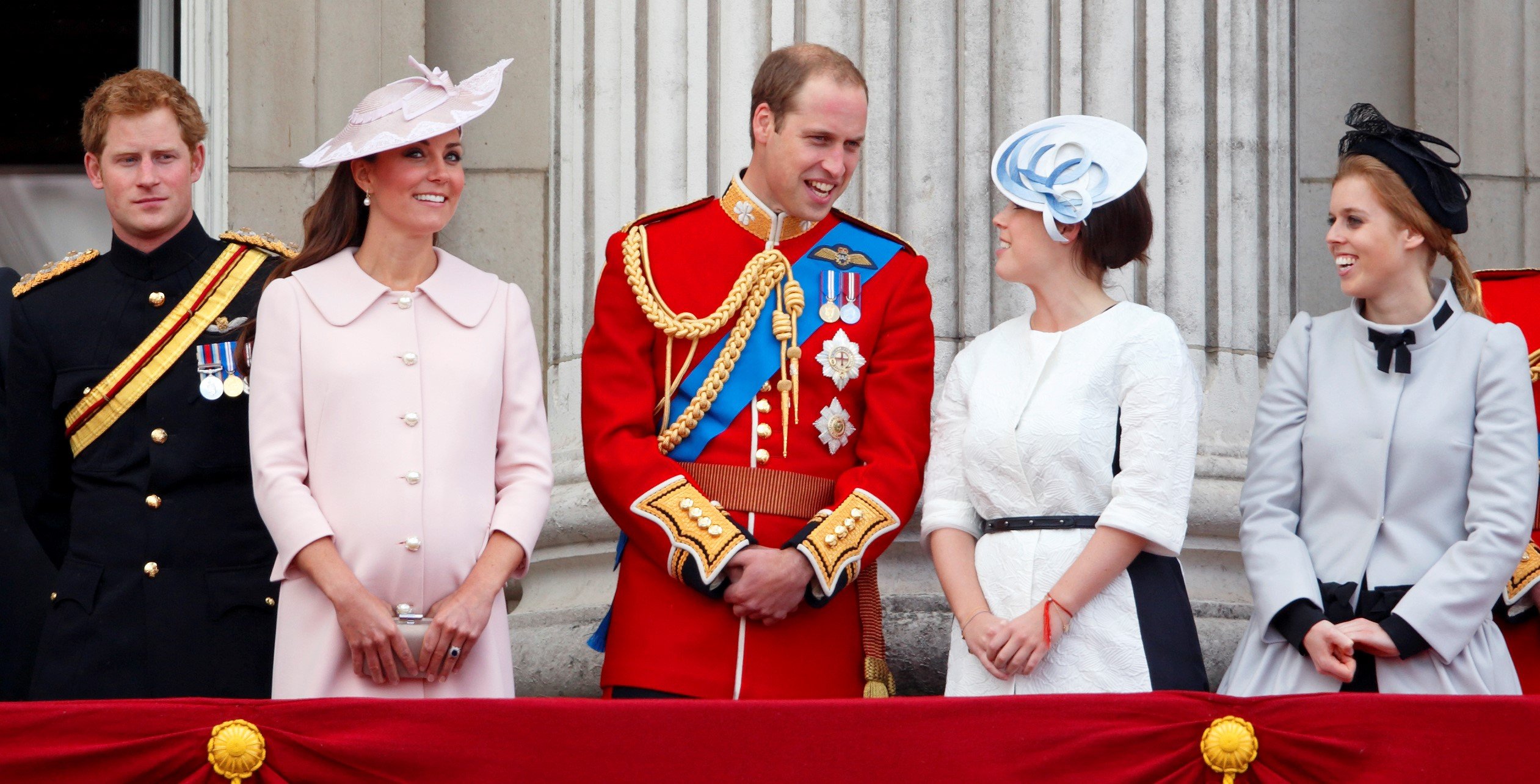 William and Harry's oldest royal cousin is Peter Phillips. He is the son of Princess Anne and her ex-husband, Captain Mark Phillips. Peter is also reportedly Queen Elizabeth's favorite grandchild. He has one sister, Zara Phillips. Neither of the siblings were born with titles but their grandmother offered to break that rule and give them a "courtesy title." However, their parents declined the queen's offer.
The other two cousins the princes have on their dad's side are Lady Louise Windsor and James, Viscount Severn. They are the children of Prince Charles' youngest brother, Prince Edward, and Sophie, Countess of Wessex.
First cousins on Princess Diana's side
The royal brothers have 13 first cousins on the late Princess Diana's side giving them a total of 19. Not a ton of information is known about the Spencer side of their family though as they have all chosen to live out of the spotlight since Diana's death.
What we do know is that the princes are still close with them today. In fact, the entire "Spencer Clan" was invited to Prince Harry's and Meghan Markle wedding on May 19, 2018.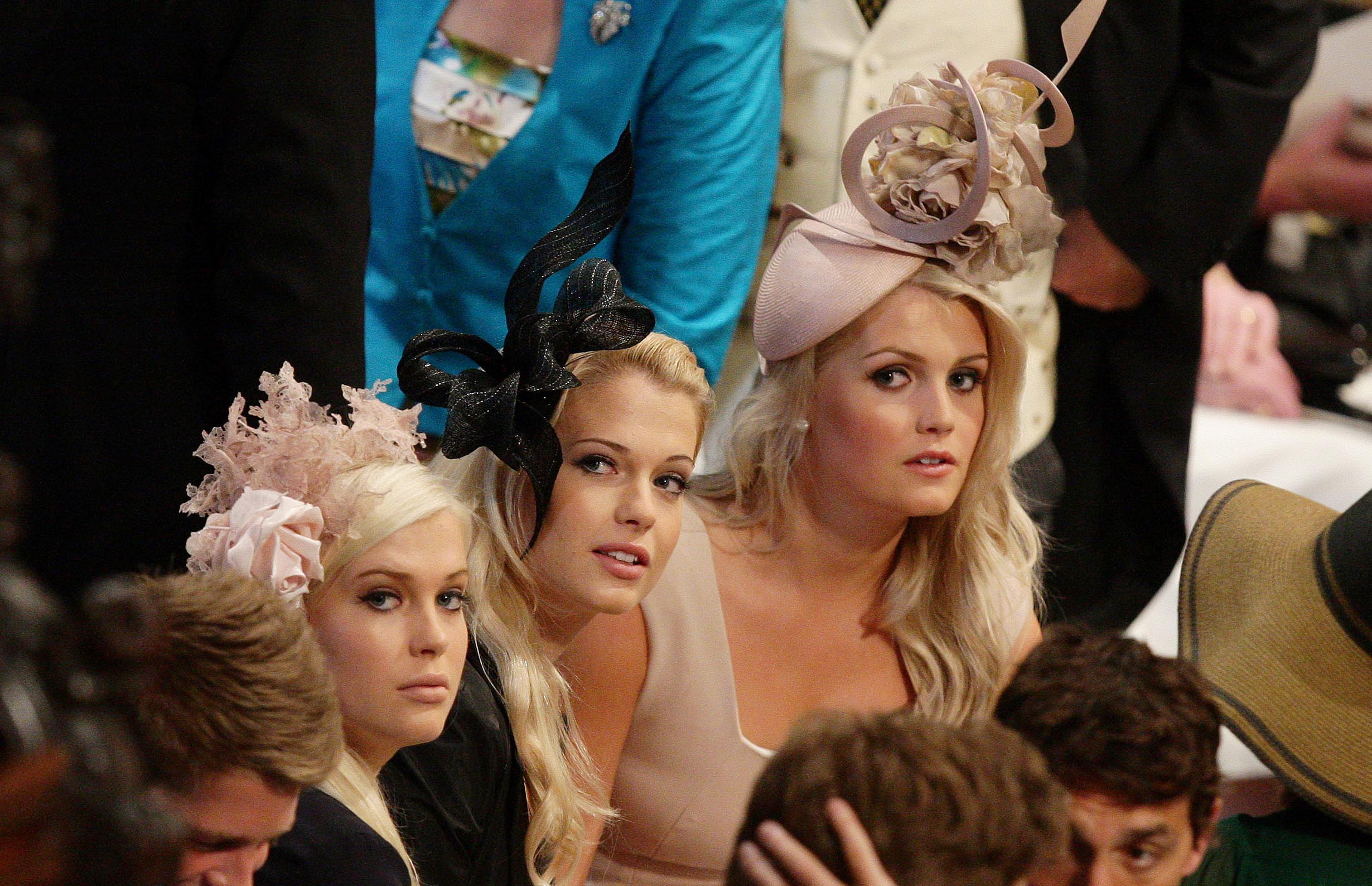 "Harry has always kept in close touch with the Spencers and they have all received invitations," a source told Vanity Fair prior to affair. "Harry gets on well with his aunts and uncle and they have met Meghan."
Diana's younger brother, Earl Charles Spencer, has been married three times and has seven children who William and Harry call their cousins. They are twins Lady Amelia and Lady Eliza Spencer, Lady Kitty Spencer, Louis Spencer, Lady Lara Spencer, Edmund Charles Spencer, and Lady Charlotte Diana Spencer who is obviously named after her late aunt.
The Princess of Wales' eldest sister, Lady Sarah, married Neil Edmund McCorquodale and they have three children together — Emily Jane, George Edmund, and Celia Rose McCorquodale.
Finally, William and Harry have three other cousins who are the children of their mother's sister, Lady Jane Fellowes. She married Robert Fellowes, Baron Fellowes in 1978 and their kids' are The Honourable Laura Jane Fellowes, The Honourable Alexander Robert Fellowes, and The Honourable Eleanor Ruth Fellowes.
Check out The Cheat Sheet on Facebook!