How Many Dogs Does Jennifer Aniston Have?
Jennifer Aniston just added another dog to her family. How many pets does she have?
Jennifer Aniston won the internet on Oct. 11 when she shared a photo of her newest rescue dog. Lord Chesterfield recently joined Aniston's growing family of canine rescues, and fans could not be happier for her. Aniston isn't exactly a new dog mom, though. The former Friends star has several dogs and has been outspoken about adopting pets. So, just how many dogs does Aniston currently have? 
Jennifer Aniston made her love for animals known while she was still starring on Friends
Aniston made her love of animals known early on in her career. Her dog, Norman, was talked about regularly and even showed up on talk shows with his mom. Norman was also a favorite of paparazzi during his life with Aniston. He was often pictured running on the beach with his famous mom. 
Norman, a Welsh Corgi mix, died in May 2011 at the age of 15. Just a few months before Norman was laid to rest, Aniston discussed her love of animals with Allure. Speaking about her love of dogs, she told the publication. "They're excited the minute you come home, and they show the same amount of excitement every day. They're loyal, and they're always, always faithful."
Jennifer Aniston and Justin Theroux reconnected after their divorce to say goodbye to their four-legged friend 
Aside from the loss of Norman in 2011, Aniston had to say goodbye to another furry family member in 2019. She and her ex-husband, Justin Theroux, reconnected in July 2019 to say goodbye to the dog they shared during their marriage. The couple's white German Shepard, Dolly, passed away peacefully surrounded by his family.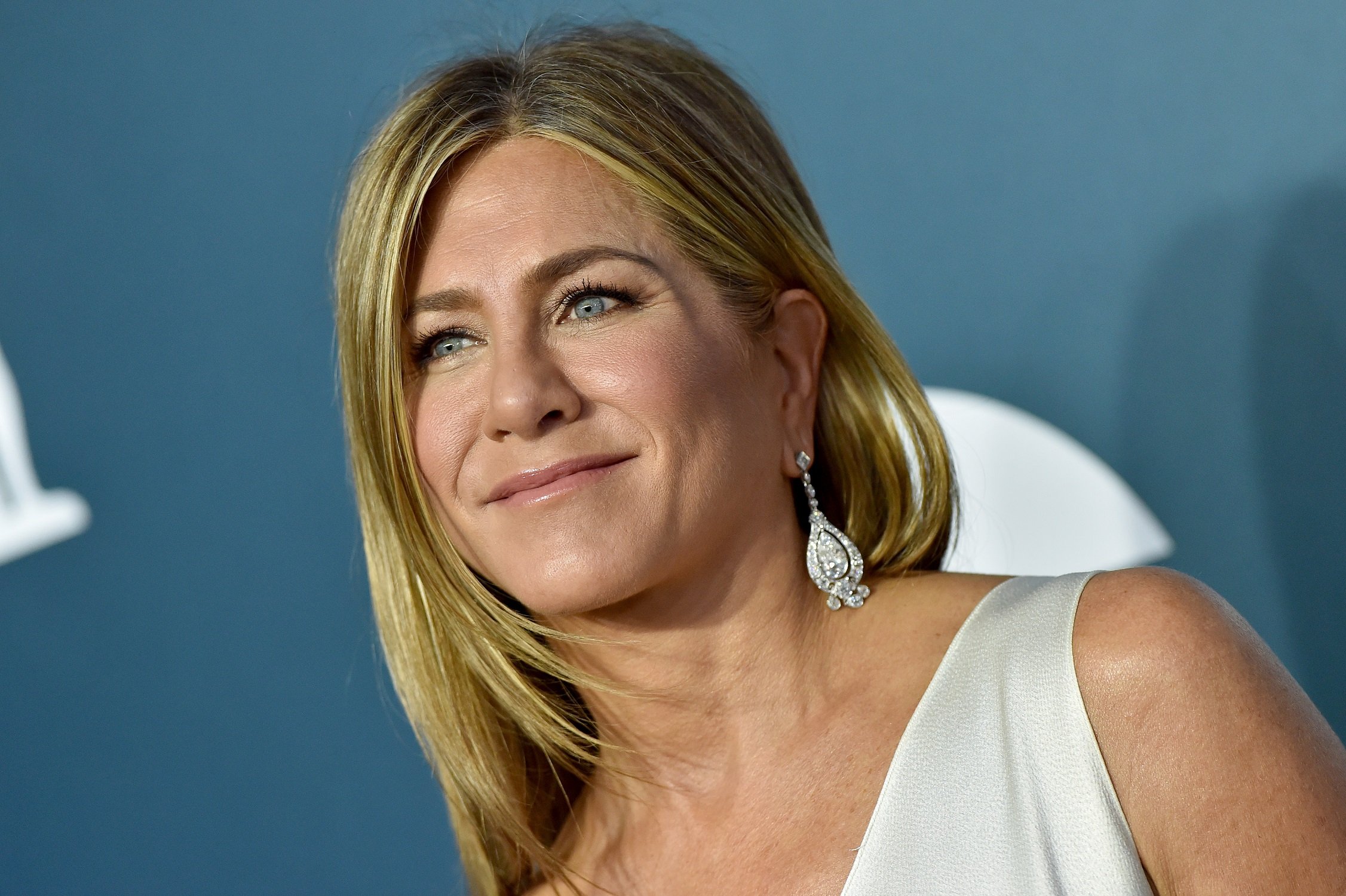 Aniston rescued the dog sometime around 2011, although her actual age was not known. Named after Dolly Parton, the canine Dolly was often pictured on Theroux's Instagram feed. 
How many dogs does Jennifer Aniston have? 
Dolly's loss was felt deeply by both Aniston and Theroux, but she wasn't the only dog in the house. Lord Chesterfield still has some seriously good company inside Aniston's expansive home. He joins two other rescue pups. 
Lord Chesterfield's new siblings include a schnauzer mix named Clyde and a Pitbull mix named Sophie. Sophie joined the family in 2012. Aniston and her then-partner, Theroux, adopted the dog together.