'Counting On:' How Many Duggars Are Courting Right Now?
Are there any Duggars currently in courtships?
The Duggar family is one of the largest families in the United States. And with so many children, it's hard to keep track of who is married, who is pregnant, and who is courting. There have already been several Duggar weddings, and everyone knows that once a courtship starts, marriage isn't far off. But how many Duggars are courting right now?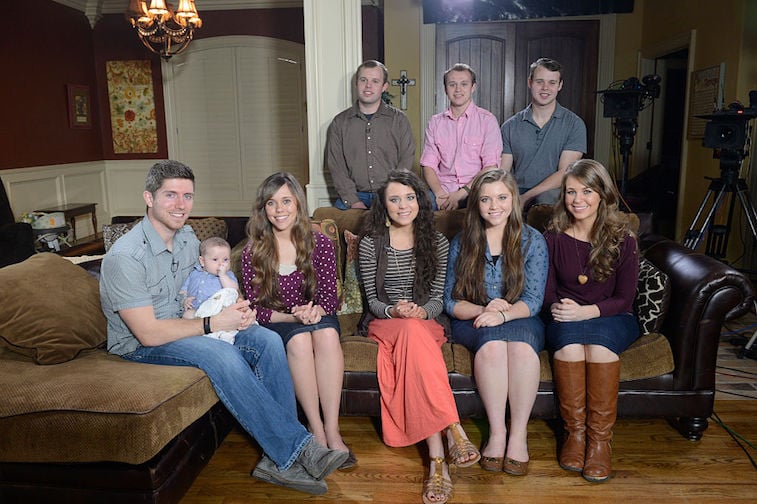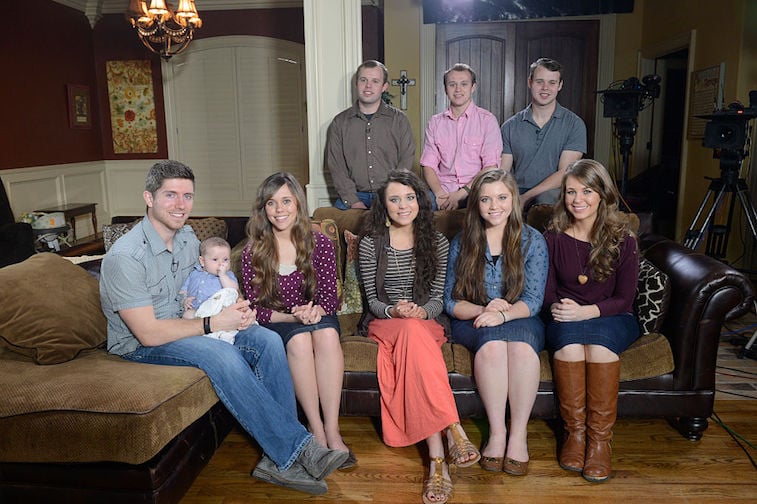 Eight of the 19 kids are already married
For the most part, all of the older Duggar children have married and started new lives. Josh Duggar, Michelle and Jim Bob Duggar's first born, married Anna Keller back in 2008. The couple went through a lot in 2015, when Josh's abuse scandal broke and Anna learned he'd been cheating on her. The couple worked through it and remained together. Jill, Jessa, Joy, Jinger, Joseph, Josiah, and John-David Duggar have all been married in the 10 years since Josh's wedding. Now, fans are looking to see who will walk down the aisle next.
Two Duggars have babies on the way
With so many marriages come plenty of babies. Josh and his wife currently have five children; Jessa and Jill both have two boys each; Jinger, Kendra, and Joy all have one child. Jessa and her husband, Ben Seewald, announced back in January that they will welcome their third child in late spring. A few months later, Joe and Kendra Duggar announced in April that they will welcome their second baby in the fall. Fans are still waiting for John-David and Abbie to announce a pregnancy, since they were married in November. Josiah and Lauren Duggar said they miscarried their first pregnancy, so fans also suspect they will announce another pregnancy sometime soon.
Right now, there aren't any Duggars courting
Believe it or not, this massive family doesn't have any current courtships. Right now, Jana, 29, and her twin brothers, Jedediah and Jeremiah, 20, are looking like the most likely candidates for a courtship in terms of age. Because of strict Duggar rules, Jana is not allowed to leave the home until she marries, which means although she is almost 30, she's still sharing a room with her pre-teen sisters. Jana has said in the past that she is waiting to find the right person to settle down. She said she's experimented with the dating game but nothing came of any of the potential courtships.
Fans also suspect Jason Duggar might announce a courtship
Jason Duggar just turned 18, which is still pretty young, even for a Duggar. Most of the Duggar boys don't get married until their early 20s. But Jason sparked major courtship rumors when he was reportedly linked to Lauren Caldwell, who is the younger sister of Joe Duggar's wife, Kendra Caldwell. The rumors haven't been proven or disproven by the Duggars, but nobody would be surprised if another Duggar courtship got its start. However, Jason may be too young to marry in his parent's eyes, and since Duggar's don't typically have long courtships, he may hold off on dating anyone for a while.
Check out The Cheat Sheet on Facebook!