How Many Episodes Is 'Stargirl' Season 2?
Stargirl is finally back on The CW. The first few episodes, which introduced several new heroes and villains, have set the stage for an exciting new season. With so much to look forward to, fans want to know how many episodes to expect from Stargirl Season 2.
How many episodes is 'Stargirl' season 2?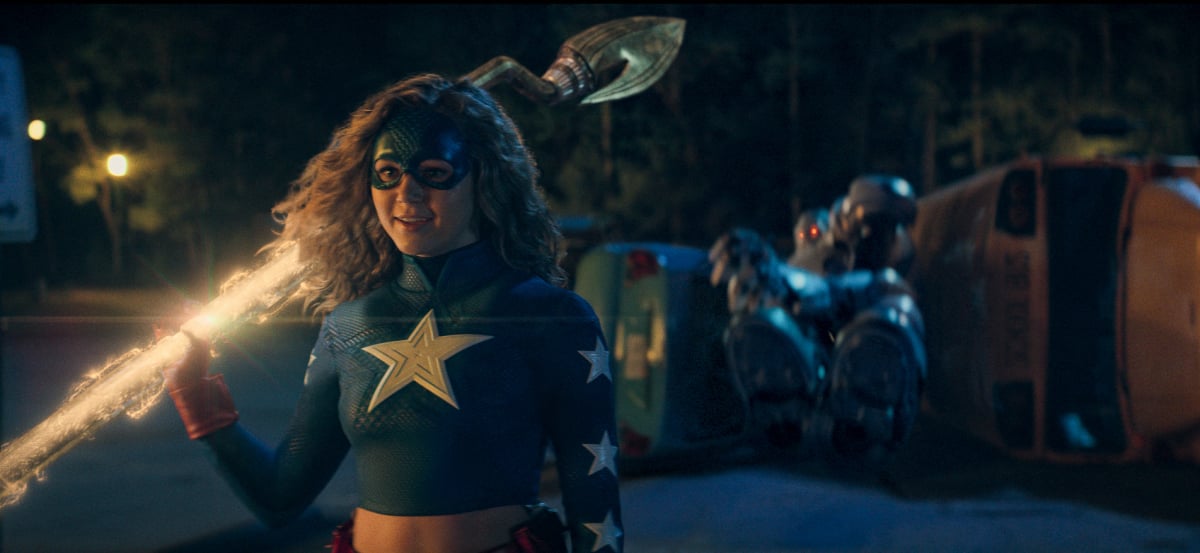 The first season of Stargirl aired simultaneously on DC Universe and The CW and consisted of 13 episodes. Luckily, despite the show's exclusive move to The CW, it's still getting the same treatment in terms of length.
Season 2 of Stargirl will air with a total of 13 episodes. The new installment premiered on Aug. 10, 2021. And new episodes air weekly, on Tuesdays, at 8:00 p.m. EST on The CW.
If the series sticks to its weekly schedule and doesn't take a mid-season break, the Season 2 finale should air Tuesday, Nov. 2, 2021.
The series creator says he wants each season to feel like a serialized movie
Season 2 of Stargirl feels a little different already. There are fewer fight scenes, and the show is getting darker as it dives into the minds of its villains. 
Series creator Geoff Johns told Decider that he shifted the tone this season because he wants it to set it apart from the first. And rather than have a show that feels the same every year, he wants each season to hold its own.
"It's interesting because Season 2, I knew that I wanted the show to remain Stargirl, with its heart and its optimistic internal compass and characters that really cared about one another," Johns explained.
"But I also didn't want to just repeat Season 1 — I really wanted it to feel different tonally because I want every season that we get to do of Stargirl to feel like a 13 chapter serialized movie, more than one of the TV shows so that each season has its own tonal differences."
Geoff Johns teases a lot more horror for Season 2
The first half of Stargirl Season 2 set the stage for the emergence of Eclipso, a DC villain that has powers beyond anything the current JSA wields. And as teased by Johns, the season will get scarier as Eclipso's presence grows.
"So the inspiration was diving into horror and making it more frightening," he told Decider. "And as the season progresses, it becomes more and more like these characters have been thrown into a psychological horror film. That just felt different, and new, and very Eclipso."
Johns revealed that this shift comes from his childhood love of horror films. And he was inspired by the idea of kids tackling things that are much bigger than them.
"For this [season], the touchstones that I used, that I loved growing up, are some of those films that had scared me as a kid, like Lost Boys and Nightmare on Elm Street and Young Sherlock Holmes," Johns added. "There were a lot of frights in there. It was scary."
RELATED: 'DC's Stargirl' Season 2 Introduces Jakeem Thunder, An Exciting Superhero from the Comics