How Many 'Friends' New Years Episodes Are There?
For all of its holiday episodes, there aren't as many 'Friends' moments that occur on New Year's Eve. Here's a guide to them.
The hit '90s-'00s sitcom Friends depicted the main characters going through the usual aspects of young adulthood — from switching careers to getting married, and much more. Year after year, their lives changed just a little, shown through the passing of time — including holidays.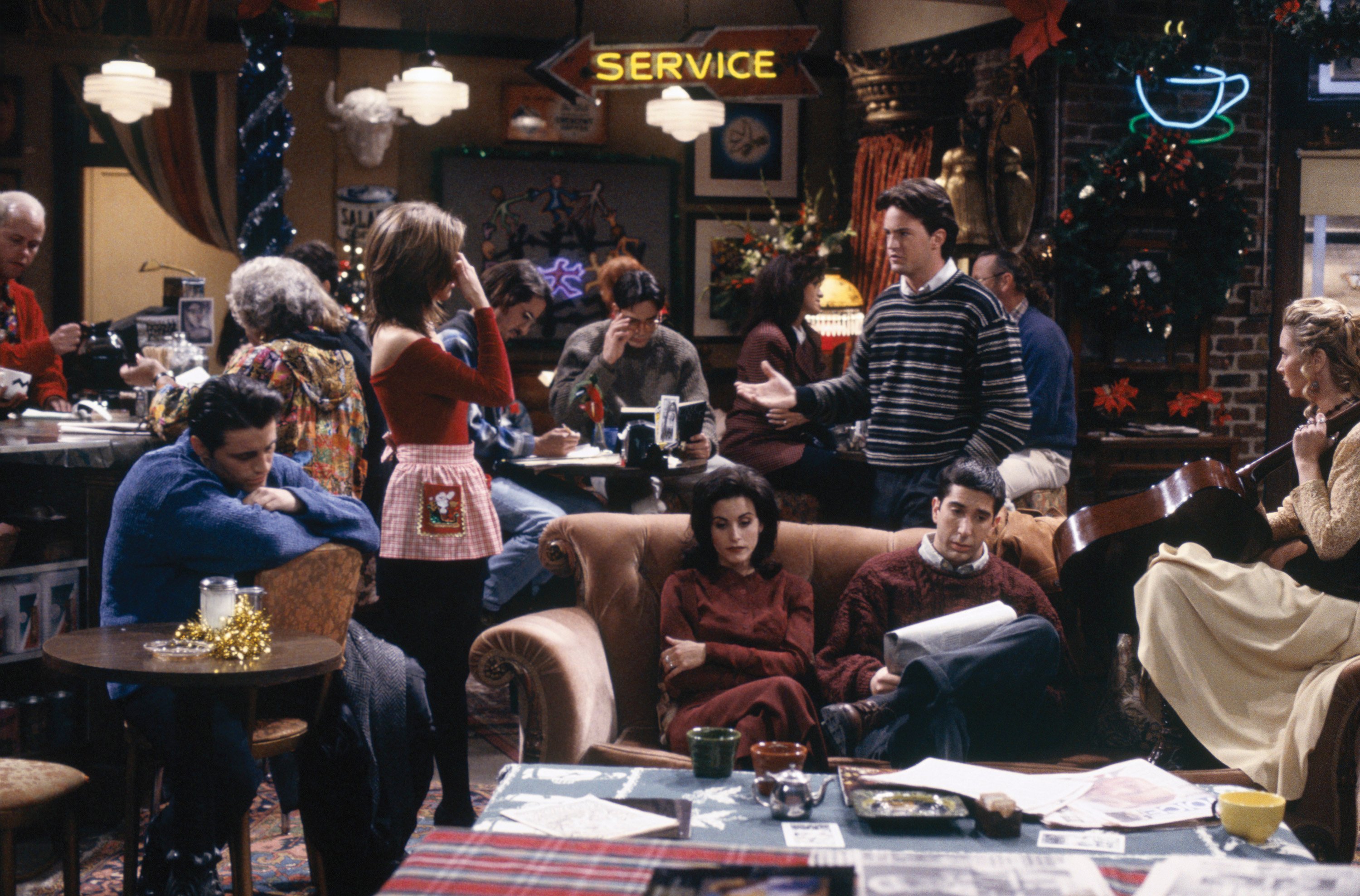 Many fans of Friends love to watch the series' popular Thanksgiving and Christmas episodes. But there are also a few notable New Year's celebrations that occur throughout the show's 10-season run. Learn which Friends episodes are considered New Years' episodes to ring in your own new year with them.
'The One With the Monkey'
The first season features the only actual New Year's Eve episode of Friends. In episode 10, the group is having a New Year's Eve party. But with Ross newly divorced and the others also single, they decide not to bring dates to the event. But no one (save for Ross) is really in it, so all of them try to find dates.
Phoebe meets David, a scientist who flirts with her while she's playing at Central Perk, so she brings him to the party. He ends up leaving before midnight. Monica invites Fun Bobby, who isn't as fun as usual due to a death in the family. Joey's date has kids, which makes him uncomfortable.
Like Monica, Chandler brings someone he used to date, Janice, but she thinks he wants to get back together. Paolo doesn't make it back in time from Italy, so Rachel is alone, and Ross introduces the group to his "date" — a monkey named Marcel. So all of them are together at midnight without dates.
'The One With All the Resolutions'
There isn't another thematically New Year's episode until season 5, episode 11. It actually takes place in January, as the year 1999 begins. The group decides on New Year's resolutions: Rachel won't gossip, Monica wants to take more photos, Phoebe's going to learn to fly, Joey tries to learn guitar (for his resume), and Chandler cuts back on the jokes.
But the episode is ultimately most remembered for Ross's resolution. He vows to try something new every day, which results in a series of hilarious moments. Among the most memorable are his leather pants, which he wears on a date and then can't get back on after going to the bathroom. It's also the episode where Rachel learns Monica and Chandler are sleeping together.
'The One With the Routine'
Season 6, Episode 10 is a Christmas episode disguised as a New Years' episode. It takes place ahead of Christmas, but one of the subplots (the one for which the episode is named) revolves around a taping of Dick Clark's New Year's Rockin' Eve.
Janine (Joey's crush and new roommate) is hired as a dancer for the event, which has been Ross and Monica's favorite since they were kids. She brings them along as background dancers, and they try desperately to get on camera and show off "the routine," a dance they made up when they were young.
While all of that occurs (and Joey tries to get Janine to kiss him at fake midnight), the others hunt for Monica's Christmas presents in the apartment.