How Many Grammy Awards Did The Beatles Win?
If you go by record sales, no band compares with The Beatles. But the Grammy Award count tells another story.
Do you judge your favorite actors and films by how many Oscars they win? No, no one does, but it's nice to be recognized. For some reason, the Academy frequently does a poor job of awarding some deserving artists every year.
The same goes for every awards show, and it's not hard to figure out why. There's just no exact science to these things. Just look at the person who's racked up the most Grammy Awards in history: George Solti.
The most common response will be, "Who? " It's a good question. The answer is: a Hungarian classical conductor who lived from 1912-97. He won 31 Grammys. Behind him is a two-way tie between Quincy Jones and Allison Krauss.
If you're looking for your favorite rock band — say, The Beatles — that's also the most popular recording artist of all time, don't. They only won seven, and a mere handful while they were together.
The Beatles only won 4 Grammys while they were together.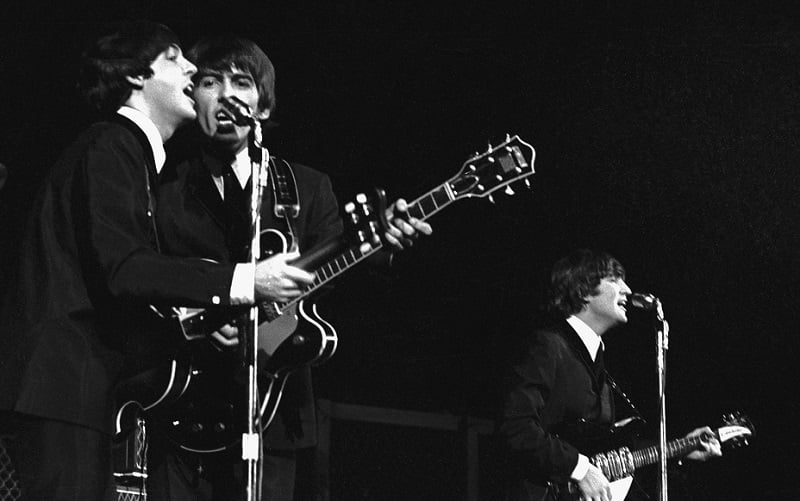 If you check on Grammy.com about The Beatles, you'll see the group won seven Grammy Awards since hitting the scene in 1963. That sounds fine, but looking more closely, you'll find they only won four before disbanding in 1970. So that's the real number.
Those wins came for:
Best New Artist, 1964
Best Performance by a Vocal Group, 1964 ("A Hard Day's Night")
Best Contemporary Album, 1967 (Sergeant Pepper's Lonely Hearts Club Band)
Album of the Year, 1967
(Sergeant Pepper's Lonely Hearts Club Band)
On the positive side, eight Beatles albums got nominated for major awards, though only Sergeant Pepper's won. (Rubber Soul , which features "Drive My Car," "Nowhere Man," "Michelle," "In My Life," and "Norwegian Wood," didn't get a nomination.)
Of course, some of the losses just look ridiculous in hindsight, and the list wouldn't be complete without looking at the fate of Revolver at the '66 Grammys.
'Revolver' lost to 'A Taste of Honey' by Herb Alpert and The Tijuana Brass in 1966
What's your favorite Beatles album? There are no right answers, but the one everyone — we mean everyone — seems to like is Revolver (1966).
If you want to bop around, there's "Taxman." For those who prefer a deeper track, there's "Eleanor Rigby." Then come two of the greatest Beatles songs: John's "I'm Only Sleeping" and Paul's ethereal "Here, There, and Everywhere," which still awes listeners to this day.
Even Ringo fans had something to party about with "Yellow Submarine." So did that album win? No, it lost to A Taste of Honey by Herbie Alpert and The Tijuana Brass. (Sinatra's September of My Years was another winner.)
In other years, The Fab Four got knocked off by Paul Simon (Mrs. Robinson) when Abbey Road (1969) was in the running. Most music fans can stomach that.
As for the Revolver snub, maybe someone's listening to A Taste of Honey right now. But we doubt it. It's just another disappointment from another awards show.
Check out The Cheat Sheet on Facebook!