How Many Grammy Awards Does Lady Gaga Have?
It's hard to believe that it has been over a decade since Lady Gaga and "Just Dance" appeared on the scene. For most people, it seemed like the young singer came out of nowhere.
From the beginning, Lady Gaga was someone who stood out from the crowd. Her clothes were different, her songs were different, and what she had to say was different. 
It's hard to imagine the pop world would be the same today if it weren't for Lady Gaga. Her activism, her voice, and her heart have changed the music world over the past decade. And naturally, she has seen success over this time. She's gained critical success and won a few Grammys along the way. 
How Lady Gaga got her stage name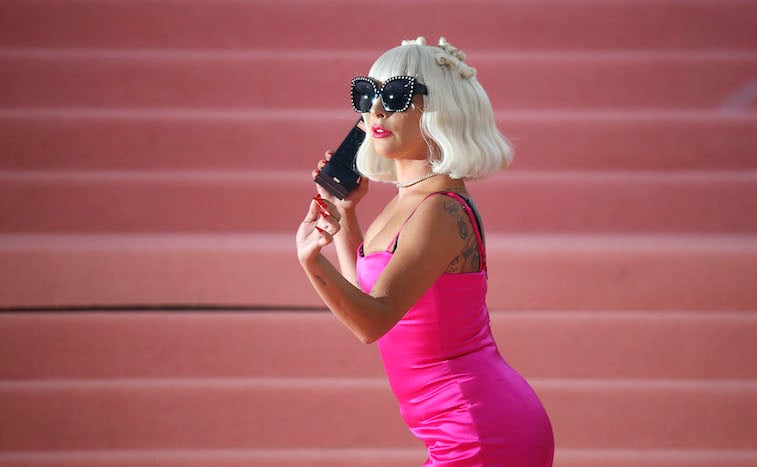 Before she was Gaga, the woman we now know as Lady Gaga was known as Stefani Joanne Angelina Germanotta. It was under this name that she started her career.
Prior to starting her solo career, Germanotta formed a band with her friends, the Stefani Germanotta Band (SGB). She began taking on the name Gaga after her friends called her by it after she fell in love with the Queen song "Radio Ga Ga."
After dropping out of NYU and starting SGB, Gaga had a short-lived contract with Def Jam Records. Once she left Def Jam, Gaga signed with Sony under a songwriting contract. There she wrote songs for the likes of Britney Spears and The Pussycat Dolls. 
After years of hard work, Lady Gaga got the break she was looking for. "Just Dance" became a major hit and was quickly followed up by "Poker Face" and "Paparazzi." Life after "Fame" would never be the same for the 22-year-old New Yorker. 
How many Grammys has Lady Gaga won?
Lady Gaga has had a lot of hits, including seven number ones and 12 top ten hits. So it probably comes as no surprise that the singer has won quite a few awards over the course of her career. In all, Lady Gaga has won 11 Grammy awards and been nominated 29 times. She has won for best album, best performance, and best writing.
Gaga won her first two Grammy in 2010 at the 52nd Annual Grammy Awards: one for "Best Dance Recording," and one for "Best Electronic/Dance Album." Her most recent wins came in 2019 for "Best Pop Duo/Group Performance," "Best Song Written for Visual Media," and "Best Solo Pop Performance." In 2020, Lady Gaga had two nominations.
In addition to her Grammys has won several VMAs, a BET award, and a BAFTA. And those are just the awards that she has won for her singing career.  
Lady Gaga is an acclaimed actor
Lady Gaga isn't just a top-selling singer, she's also been widely praised for her acting chops as well. In fact, Lady Gaga appeared on The Sopranos before she even released her first album.
In 2001, the then 15-year-old had a small part on the show as "Girl at swimming pool #2." But it wasn't Gaga's role as an unnamed girl that got Hollywood's attention. That role would come nearly two decades later.
In 2019, Gaga received a Grammy nomination for her 2018 performance in A Star is Born. The movie received critical and audience praise and showed the world just how talented the singer/actress really is. 
On top of her Grammys and Oscar, the singer has also won two Golden Globe awards including one for best actress for her role in American Horror Story.
She's also been nominated for an Emmy award three times. It's safe to say if this singing thing doesn't work out, Gaga has a pretty good shot at making it in the acting world.