How Many Grammys Does Ariana Grande Have?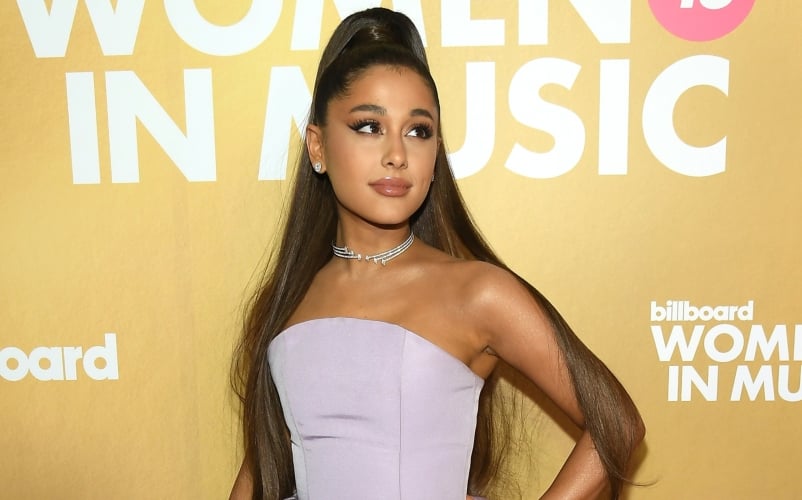 When it comes to news about the Grammys, Ariana Grande has been making headlines lately. After word came out that she was considering not performing at the Feb. 2019 ceremony, fans wondered what would happen if she won any of the two awards she was up for. Now, we have our answer.

Grande didn't start off in the music business

Though she's primarily known as a pop star, Grande has had a varied career in entertainment. She starred on the Nickelodeon teen series Victorious and reprised her character in the short-lived spin-off Sam & Cat. Also, she played Chanel No. 2 on the first season of Scream Queens, and starred in the Hairspray Live! Special as Penny Pingleton.
She's been nominated for 7 total Grammys

Grande has won numerous awards over the years, including MTV Video Music Awards and Teen Choice Awards. But prior to 2019, she had never won a Grammy. However, this isn't her first time being nominated for the prestigious music award. Grande was nominated for Best Pop Duo/Group Performance along with fellow singers Jessie J and Nicki Minaj for "Bang Bang" in 2015. She has also been nominated for Best Pop Vocal Album twice before (for My Everything in 2015 and Dangerous Woman in 2017) and Best Pop Solo Performance for "Dangerous Woman" in 2019.

Grande won her first Grammy this year

At the 2019 Grammy Awards, Grande was up for two awards: Best Pop Vocal Album for Sweetener and Best Pop Solo Performance for "God Is a Woman." Though she lost to Lady Gaga for "Joanne (Where Do You Think You're Goin'?) in Solo Performance category, she won for Best Pop Vocal Album. Her win was announced prior to the ceremony.

She was supposed to perform at the ceremony
Best Pop Vocal Album is a pretty big category, and it might have been one that was given out during the ceremony, if it weren't for a last minute change in plans. Grande was supposed to perform at the 2019 Grammys but backed out days prior due to a disagreement with the producers of the show. She then chose not to attend the ceremony at all, and expressed her feelings on the matter online.
Grande replied to her win on Twitter

After her win was announced on Twitter via the Recording Academy's account, Grande replied on the social media platform. Her first reaction was to retweet the announcement, followed by swearing and an emoji.

Grande quickly elaborated, saying that she "wished it had worked" for her to be in attendance, adding that she tries "not to put too much weight into these things," though she was clearly disappointed to not be there in person. She added "[T]his is wild and beautiful. [T]hank you so much."

She also thanked her collaborators

Though it's her name on the album, Grande didn't do it alone, and she acknowledged this. In her own version of an acceptance speech, Grande went on to thank fellow producers Pharrell Williams, Scooter Braun, Tommy Brown, and several others, as well as Republic Records and the Recording Academy itself. And of course, Grande thanked her fans, calling them her "main source of joy and inspiration always."

And though she didn't attend, Grande still decided to make the best of the night and celebrate. She posted several photos of herself in her custom Zac Posen gown on Instagram.