How Many Kardashian Jenners Are There?
For people who haven't been keeping up with the Kardashians religiously, staying clear on who's who in the Kar-Jenner clan feels like a daunting task. It seems like there are so many Kardashians and when you factor in spouses, kids, friends, and traitors, maintaining a handle on the rotating cast of characters becomes a challenge.
Don't worry—help has arrived.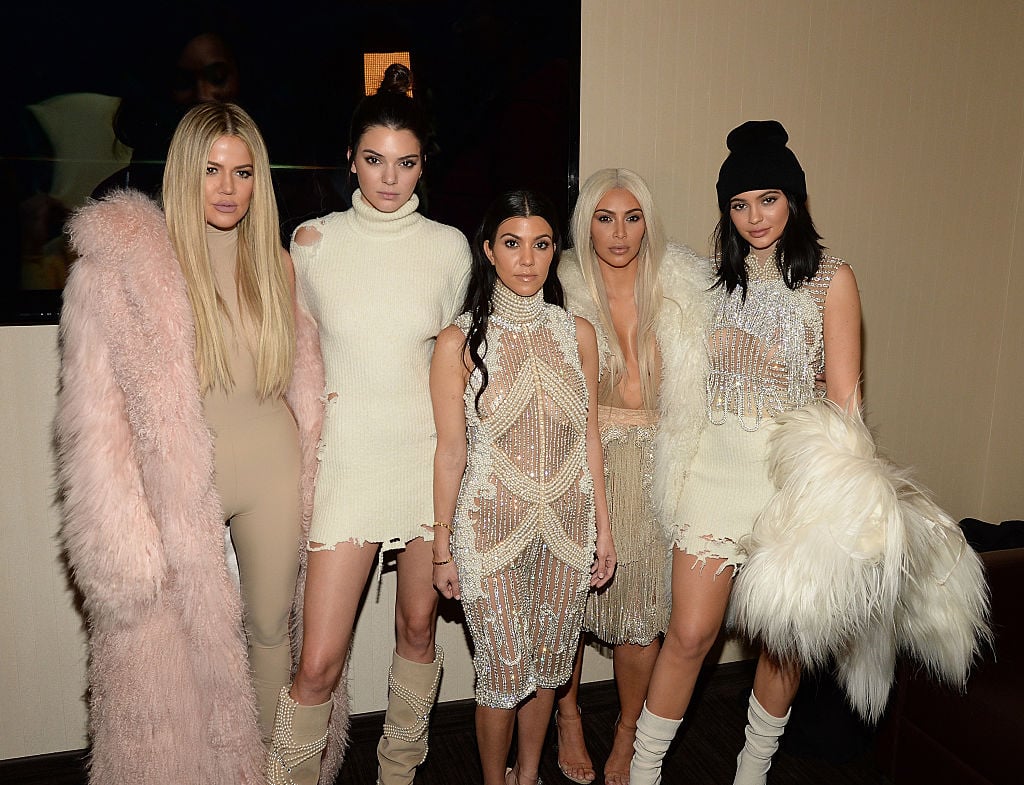 Staying up on the members of the Kardashian family doesn't have to be confusing. Ahead, find out once and for all who is really part of the family—and who just wishes they were.
Kris Jenner
Kristen Mary Jenner is the family matriarch and the one responsible for starting the whole group, in a way. She had four children with her first husband, trial lawyer Robert Kardashian. After she and Robert divorced, she remarried Olympic medalist Bruce Jenner and had two more children.
For a career, Kris Jenner is considered a television personality, producer, talent manager, businesswoman, and socialite.
Kourtney Kardashian
Kourtney is the eldest daughter of Kris and Robert Kardashian. Born in 1979, she's known for her long-term relationship with Scott Disick that produced three children: Mason, Penelope, and Reign. Contrary to popular belief, the two never married.
Kourtney is involved in beauty and fashion endeavors just like her sisters plus makes money through KUWTK. She recently launched the lifestyle site Poosh to mixed critic reviews. As an Instagram influencer, Kourtney makes anywhere from $75,000 to $300,000 for sponsored posts on Instagram.
Kim Kardashian West
She's the one who made them all famous, yet fans have taken to calling her the most "boring" of the Kardashians right now. Kim was born in 1980 and was "discovered" after a sex tape she made with her boyfriend Ray J went viral. The notoriety eventually led to a lucrative reality TV show which we all know as Keeping Up With the Kardashians.
Now, Kim is a mom to three (soon to be four) children with her husband, rapper Kanye West. She also owns a skincare line and lends her name to various products and sponsorships. Many people accuse her of being famous for being famous. But she's attempting to become more legitimate and earn a law degree.
Khloe Kardashian
The third Kardashian sister Khloe was born in 1984. Mom to 1-year-old baby True, Khloe is also a socialite with multiple revenue streams including fashion, retail products, fragrances and even a television series. She once hosted a talk show called Kocktails with Khloe.
Khloe Kardashian was married to basketball player Lamar Odom from 2009 to 2013. More recently, she was involved with NBA player Tristan Thompson, but the pair split amidst cheating rumors. Thomspon is the father of Khloe's only child.
Robert Kardashian
He's the only boy of the family, but it's impossible to discuss the Kardashian clan without talking about Rob. Born in 1987, Robert Kardashian has appeared on the reality show and makes money through product endorsements. He competed in the thirteenth season of the ABC show Dancing With the Stars.
Rob has a complicated romantic past too, including a tumultuous relationship with model Blac Chyna. The two have a daughter together.
Kendall Jenner
The fourth sister in the Kar-Jenner clan was born in 1995. Kendall is the daughter of Bruce Jenner and is a high fashion runway model. She's one of the industry's top earners with a salary of millions per year.
Kylie Jenner
The richest Kardashian sister is also the youngest. Kylie, born in 1997, is the brains behind the massively popular makeup line Kylie Cosmetics, which made this young entrepreneur a literal billionaire (one of the youngest in the world). Kylie also has an insanely large Instagram following and influencer status.
Kylie is in a relationship with Travis Scott and the pair have a daughter together, Stormi.