How Many Kids Do Beyoncé and Jay-Z Have?
The power Beyoncé and Jay-Z have in the music industry is sometimes overwhelming to calculate based on its immensity. While this sometimes freaks people out on how the Carters use their power, both have at least maintained a very grounded family life. Thanks to having kids, it's kept Beyoncé and Jay-Z looking like a normal family for the most part.
Not that their kids are growing up like a middle-class family. Even so, it appears the Carter Family is happily well-adjusted.
Some of you may have lost track of how many kids the Carters have amid all other news about their music careers. We're here to inform and to give insight into how normal these kids might become.
Beyoncé suffered a miscarriage about nine years ago
It took two years before Beyoncé got pregnant with Jay-Z after marrying in 2008. However, she suffered a miscarriage around this time, and it haunted Bey for a long time.
A BBC Beyoncé documentary from six years ago had her talking about the pain and trauma she went through when the miscarriage occurred. Jay-Z even addressed the miscarriage in one of his rap songs as a form of catharsis for both of them.
For Bey, it was a learning experience and reportedly the saddest thing she's gone through in her life. From her perspective, she thought it was necessary fate to add an extra layer of appreciation when finally bringing a newborn into the world.
Blue Ivy Carter is born
Not long after Beyoncé's miscarriage, she managed to get pregnant again. You may remember her announcement of this on the 2011 MTV Video Music Awards and how it set a Twitter record at the time for the most public tweets. While this record has probably been broken since, it just proved how powerful Beyoncé was already then.
When Blue Ivy Carter was born on January 7, 2012, she became a superstar baby before the Carters had a chance to photograph her.
As we've seen in the last seven years, Blue Ivy has had a stable childhood thanks to her overly protective parents. Plus, Blue Ivy looks stunningly like Beyoncé. Latter recently posted a comparison Instagram photo showing how her daughter looks identical now at age seven as Bey did at the same age.
A bombshell of having twins
No one thought Beyoncé was going to have more kids after Blue Ivy became so popular with the media. In February 2017, Bey shocked the world by announcing she was pregnant with twins.
Since she's also on Instagram, her post about her new pregnancy also broke a record for number of likes. Breaking records like this always has some questioning just how powerful Beyoncé really became after marrying Jay-Z.
Fascination with the Carters only increased once the twins were born later in 2017. Rumi and Sir Carter soon became stars in their own right, yet haven't diminished Blue Ivy's media attention.
Can the Carter kids truly grow up normal?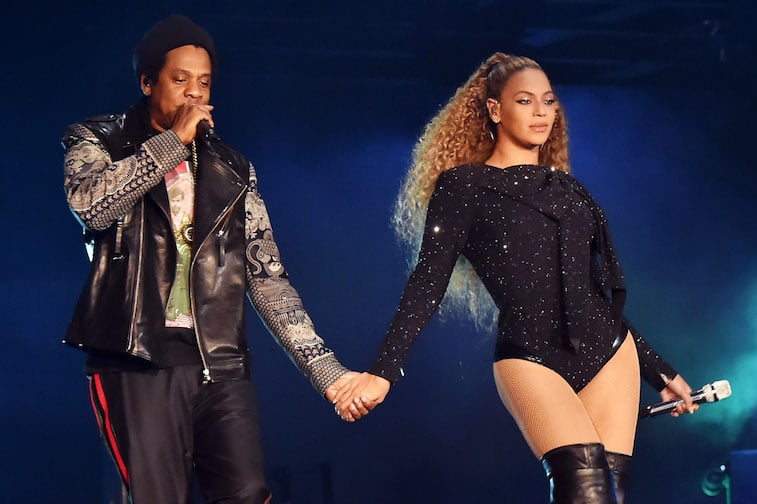 Based on what we know, Beyoncé and Jay-Z spend a lot of time with their kids, which is already beyond the usual with busy superstar parents. With all the money they have, they obviously have the means to do whatever they want in raising their kids.
Thankfully, they don't let busy schedules get in the way of being together. We've all seen how Bey and Jay-Z take their three kids with them along to virtually everything, including award shows.
How the children turn out as adults will be another thing after being raised by arguably the most popular music stars in the universe. If their kids manage to usurp or top them as music artists, only then can we declare a little concern.