How Many Kids Do Sarah Michelle Gellar and Freddie Prinze Jr. Have?
Freddie Prinze Jr. and Sarah Michelle Gellar have a long-lasting marriage. Find out if the two have any kids.
Sarah Michelle Gellar and Freddie Prinze Jr. are the 90s dream couple we always wanted. They're still going strong, nearly 20 years after getting married, and fans couldn't be happier. 
The stars met on set in 1997, but they went on to star in a few films together after starting their relationship. Now, they're happily married with kids. 
How many kids do Sarah Michelle Gellar and Freddie Prinze Jr. have?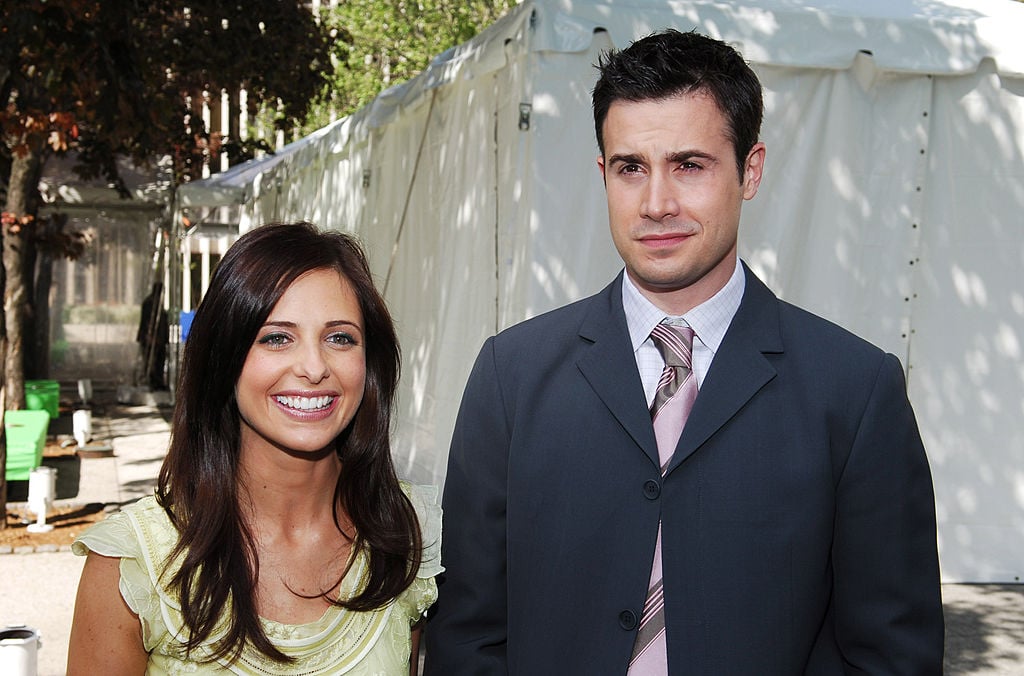 Gellar and Prinze Jr. have two children: Their daughter Charlotte is 10 and their son Rocky is 8. It doesn't seem like Gellar and Prinze Jr. are planning on having more kids, but Rocky and Charlotte have high hopes. They reportedly ask their parents for a new sibling all the time. 
Fans would be happy for these two if they did decide to expand their family, especially since they seem like such great parents. They try to teach their kids healthy habits by implementing routines, like brushing teeth twice a day and after every meal. They lead by their example, which is the right way to do things. 
Parenting is hard, even for a couple of movie stars. Like all working parents, Gellar and Prinze Jr. struggle with balance. Being a working parent means sometimes missing big moments.
Gellar really felt that struggle when her daughter broke her wrist. Gellar was otherwise engaged, so Prinze Jr. had to take on the parenting duties. That's hard for Gellar, just like it is for all parents.
"As much as I'm a control freak and I want to be able to put my hand here and put my hand here, there are moments where you have to let go and trust that other people can maintain, can take care of and can handle those situations," she said. 
Why Sarah Michelle Gellar and Freddie Prinze Jr. won't co-star any time soon
Fans would love to see these two back together on screen. They starred in I Know What You Did Last Summer together. In fact, that's how they met. It would be great to see them as co-stars again, but that's not likely to happen any time soon. 
Gellar and Prinze Jr. are dedicated to their children, and they won't both be away from them at the same time. That means simultaneous projects are a no-go. There is hope for the future though. 
According to Gellar: "I mean, never say never, right? Because there's going to be a time where they're grown and they're out of the house, so never say never. But right now, we commit to one of us always being home, so that when our daughter fractures her hand and needs a cast, there is a parent there."
Sarah Michelle Gellar and Freddie Prinze Jr. know how to keep the love alive
Every couple could take a page out of Gellar and Prinze Jr.'s book. These two have a great marriage, or at least that's what it seems like. They make each other laugh and make time for each other.
Gellar is a big proponent of putting down the phone for a little while each day so she and her husband can be together as a couple. Simple things like walking the dog can be a vital quality time for any family. 
They involve their kids in as much as they can. Gellar and Prinze Jr. even took their little ones on a trip to Vegas to recreate one of the couple's first trips together. The original Vegas journey happened 19 years ago, but this time the family went together. 
Gellar says the kids were impressed by Vegas, but they're not as impressed by her and her husband's successful acting careers. It doesn't matter who you are, it's almost impossible to get your kids to think you're cool.