How Many Kids Does Alec Baldwin Have?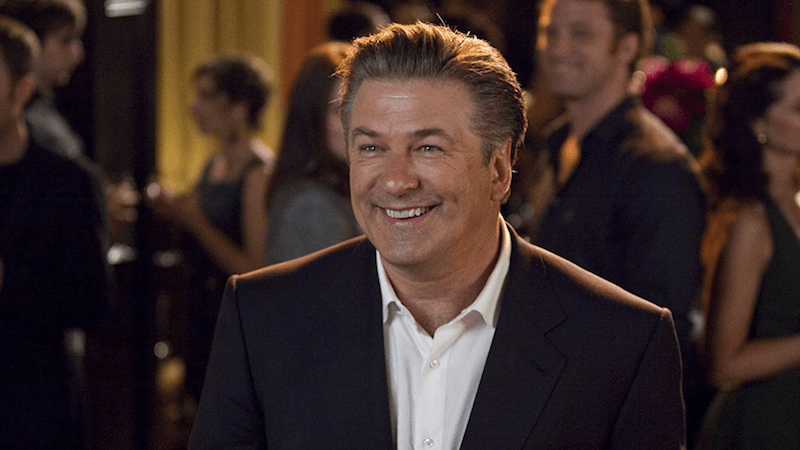 Alec Baldwin has won over audiences with his comedic portrayals of President Donald Trump on Saturday Night Live. But even before these well-loved skits, he was an actor with over 100 credits to his name… and many of these are unforgettable roles.
Baldwin has appeared in Beetlejuice, The Hunt for Red October, A Streetcar Named Desire, Pearl Harbor, The Cat in the Hat, Along Came Polly, Elizabethtown, Fun with Dick and Jane, The Good Shepherd, Rise of the Guardians, 30 Rock, and The Boss Baby… just to name a few.
What many don't know, however, is that Alec Baldwin is also a family man. He was married to Kim Basinger for nine years, from 1993 until 2002. A decade after their divorce he remarried Hilaria Baldwin, who he is now raising quite the little family with. But how many kids does Alec Baldwin have, and how old are they? Does he plan on having anymore? Here's what we know.
How many kids does Alec Baldwin have?
Alec Baldwin has a total of five children. His oldest daughter, Ireland, is 22 years old. She is his only child from his first marriage with Kim Basinger. With Hilaria, however, Alec Baldwin has four children. These include Carmen Gabriela, 5, Rafael Thomas, 3, Leonardo Angel Charles, 2, and Romeo, 8 months.
Does he plan on having anymore?
During a recent interview with Ellen DeGeneres, Alec Baldwin revealed that his wife, Hilaria, wants one more child – preferably a girl. Of the couple's four children together, three of them are boys, so adding an extra girl in the mix would help to balance things out a little bit. This means that their already large (and totally adorable) family could grow by at least one in the next one to two years, so fans should be on the look out for one more Baldwin baby!
Alec Baldwin is an affectionate father
A look at Alec Baldwin's Instagram account tells people everything they need to know about who he is as a father. There are plenty of pictures of his children, and also many of him with them. One image shows him kissing one of his son's heads as they eat a little bowl of food. There is a picture on his account of another one of his sons climbing his face – and Baldwin being such a good sport about it!
Then there are the videos. One of them shows he and his daughter making strikingly similar facial expressions, while another shows his newest baby (Romeo) sticking his hands in dad's mouth!
He and his wife have a great relationship
Alec and Hilaria Baldwin are serious couple goals. The two would need a strong relationship to raise four well-behaved children together! The couple make time for one another throughout their hectic schedules, and often take the children on adventures. A look at his Instagram account shows that Alec Baldwin's favorite adventures are sight-seeing and outdoorsy type activities. These, of course, are great for his kid's development!
He came from a big family
Alec Baldwin was one of six children born to his parents, so the actor grew up in a larger family environment. It only makes sense that he would want the same joyful (if chaotic) childhood experience for his own kids. If he and Hilaria do try once more for their second girl, then he will have as many children as his parents did!
All four Baldwin brothers, by the way, are also actors. This includes Daniel Baldwin (Mulholland Falls, Vampires), Stephen Baldwin (The Usual Suspects, The Summoning), and William Baldwin (Backdraft, The Purge).