How Many Kids Does Ashton Kutcher Have?
Ashton Kutcher is probably best known for being a Hollywood actor. He graced small screens across America back in the 90s thanks to That 70s Show. From there, he went on to nail roles in a variety of projects, including the cult classic Dude, Where's My Car? and Just Married. But that's not all Kutcher has going for him.
The 41-year-old is also a doting husband and an amazing father. Oh, and he doesn't even look like he's aged in the last decade! Crazy when you consider the stress associated with marriage, children, and the most recent debacles involving infidelity and murder!
Who's the mother of Ashton Kutcher's children?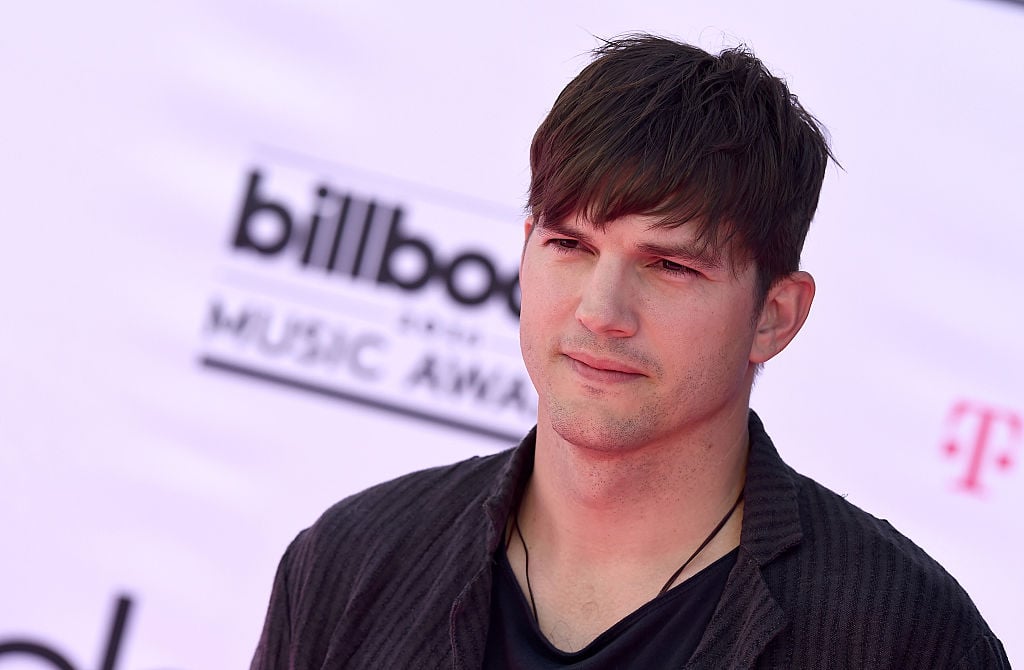 Kutcher is a household name, but what about his lady love? In case you might have missed the memo, Kutcher is married to Black Swan actress Mila Kunis.
America first spotted the pair together when they worked alongside one another in That 70s Show. Back in those days, Kutcher was best known for playing Michael Kelso and Kunis played Jackie Burkhart.
There was even a bit of foreshadowing, as Kutcher and Kunis' characters did have a relationship on the show. But, Jackie also tangoed with Steven Hyde (played by Danny Masterson) and the beloved exchange student Fez (Wilmer Valderrama). With Kunis' character dating three out of the four teens on the show, no one could have anticipated their on-screen romance would blossom into something real.
How long have Kutcher and Kunis been married?
After moving on from That 70's Show, the two went their separate ways. Kutcher found himself married to the beautiful Demi Moore. Kunis dated everyone's favorite Home Alone star: Macaulay Culkin. Both relationships lasted quite a few years but ultimately ended.
By 2012 they reconnected and started a super-private no-strings-attached relationship. That didn't last very long though: Kutcher and Kunis quickly realized they had deep feelings for each other. In no time, their relationship went from casual to serious, and the pair found themselves at an altar.
The couple tied the knot in 2015. What took them so long? Kunis didn't want to get married until same-sex marriage was legalized!
How many kids does Ashton Kutcher have?
Kutcher and Kunis are the proud parents of two beautiful children. Despite them being famous since the 90s, the pair has managed to keep much about their family life under wraps. Even so, the press manages to at least squeeze out a bit of info about this perfect little family.
Their firstborn was a baby girl: Wyatt Isabelle Kutcher. She was born on October 1, 2014, making her five years old now. Their second child, Dimitri, was born on November 30, 2016. He is now three years old.
Despite the small age gap, Kutcher opened up several years ago about the relationship between their kids. Instead of being jealous as most "only" children are, Wyatt took to her baby brother like a moth to the flame. While interviewing with Ellen DeGeneres, he dropped this cute little comment.
"Wyatt thinks the baby is her baby, and at some point I'm going to have to explain to her it's not really her baby," said Kutcher. "I don't know how I'm going to do that. She loves the baby so much."
He added: "She loves this baby — maybe more than me."
Parenting advice from Kutcher and Kunis
Kutcher and Kunis may keep their family deets on the down low, but a quick look at their family life and a few interviews show they are amazing parents. As their daughter Wyatt is getting older, the pair are doing their best to get her to sleep alone. Recently, Kutcher had to take his baby girl back to bed and broke his toe on the way, but that didn't deter him at all. He set it back himself, a move that impressed Kunis!
What are some other solid parental moves from this clan? Kunis opened up about going back to work after having Wyatt and the jury's in! Other moms shouldn't be afraid to re-enter the workforce. According to Kunis, being a great mom is "easier" than most people make it out to be.
"If you are with your kid and you are present, and you are there and you're engaged, and you care, then you're a great mom," said Kunis.
Oh, and another solid tidbit of advice: Don't spoil your children. Despite literally rolling in dough, Kutcher and Kunis are making it a point to be reserved about their money habits. It looks like they won't be able to get any of their parents' hard-earned cash unless they come to them with a solid business venture. Definitely a unique stance when it comes to Hollywood.