How Many Kids Does Chris Rock Have?
Chris Rock is a legendary comedian and actor. Despite a public divorce in 2016, he and his former wife are proud of their kids. How many does he have?
Chris Rock is known for more than being a stand-up comedian. The actor has appeared in numerous films, voiced multiple animated characters, and gives back wherever he can. Above all else, Rock is a father. How many children does he have?
Chris Rock and ex-wife, Malaak Compton, had a difficult divorce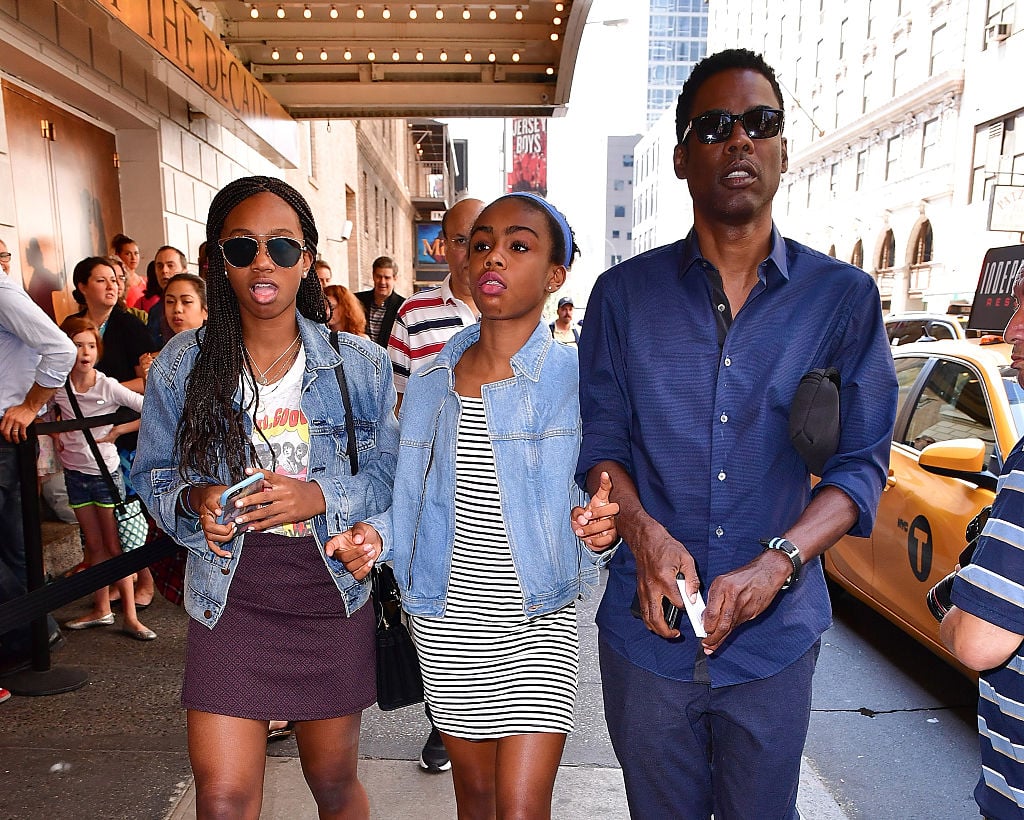 After 18 years of marriage, Chris Rock and his [then] wife, Malaak Compton, separated in 2014 and divorced in 2016. Prior to the finalization, Rock and Compton endured a lengthy court battle over numerous issues regarding child support, alimony, equitable distribution, counsel fees, medical insurance, and life insurance. 
The issue stems from Rock's original filing in which he stated the couple only had two children. In Compton's counterclaim, she said there's another child "who has resided with the parties since before her first birthday," per People.
Their prenuptial agreement, which included a "sunset clause" also became null and void once the two had been married a number of years.
Now that all is said and done, both Rock and Compton have committed to co-parenting the best they can.
Rock and Compton have two daughters together
The girl outlined in the court documents, Ntombi, who just celebrated her 11th birthday, was adopted from South Africa but had permission to grew up with the Rock family in the U.S. Aside from her, Rock and Compton have two daughters together, Lola, who turned 17, and Zahra, who turned 15.
"My heartbeats! Out to dinner with my three gorgeous girls! #mommysbabys #lovesofmylife #girlpower4ever," Compton captioned a 2017 photo.
After the divorce dust cleared, Rock and Compton seem to have the parenting thing down, despite any past issues.
"All my friends assume I moved into the city after my divorce, away from my girls," Rock previously told Rolling Stone. "When I say I bought a house around the corner, it blows their minds."
He added that despite their close bond, Rock said none of them want to connect with him on social media — especially after everything that happened through the divorce process.
"My own daughter has blocked me on Instagram," he said. "They grow up so quick."
Rock stepped away from comedy for awhile
After taking time away from the comedic spotlight, Rock admitted to a few things about the divorce in that same Rolling Stone interview in regards to how much he's grown since it all happened.
"Getting divorced, you have to f***king start over," he said. "You get to reset. It's not a breakdown, but something in your life broke down."
He continued: "I was a piece of s**t," he admitted, adding he thought he could "get away with cheating" because he brought in the money.
"That's bulls**t," he said. "That actually goes the other way. My faults are magnified. Your significant other, if they really love you, has a high opinion of you. And you let them down."
Though he eventually returned to comedy, Rock said he broke down over custody of their daughters.
"We live in a world where men are assumed to not have feelings," he said adding he's making his way to a better place as a father, and man.
"I wanna find some peace, 'cause people usually find that peace in a horrible time. Why does that have to be? Maybe I can find God without being in shambles. Maybe I can reach a higher plain spiritually without being in a near-death experience."