How Many Kids Does Cristiano Ronaldo Have?
Cristiano Ronaldo is no doubt one of the most famous soccer players in the world. The Portuguese striker has been playing on the senior level since he was 17 years old, and he has also broken numerous records throughout his successful career. Ronaldo currently holds the record for most Ballon d'Or awards won — he is tied with Lionel Messi — as well as most goals scored in the UEFA Champions League and Euro Championship.
Since Ronaldo is such a big name in soccer, it's not surprising that fans are also curious about his personal life off the pitch. He has made a lot of headlines for his relationships and children, so a lot of people are no doubt wondering: Just exactly how many kids does Ronaldo have?
How old is Cristiano Ronaldo?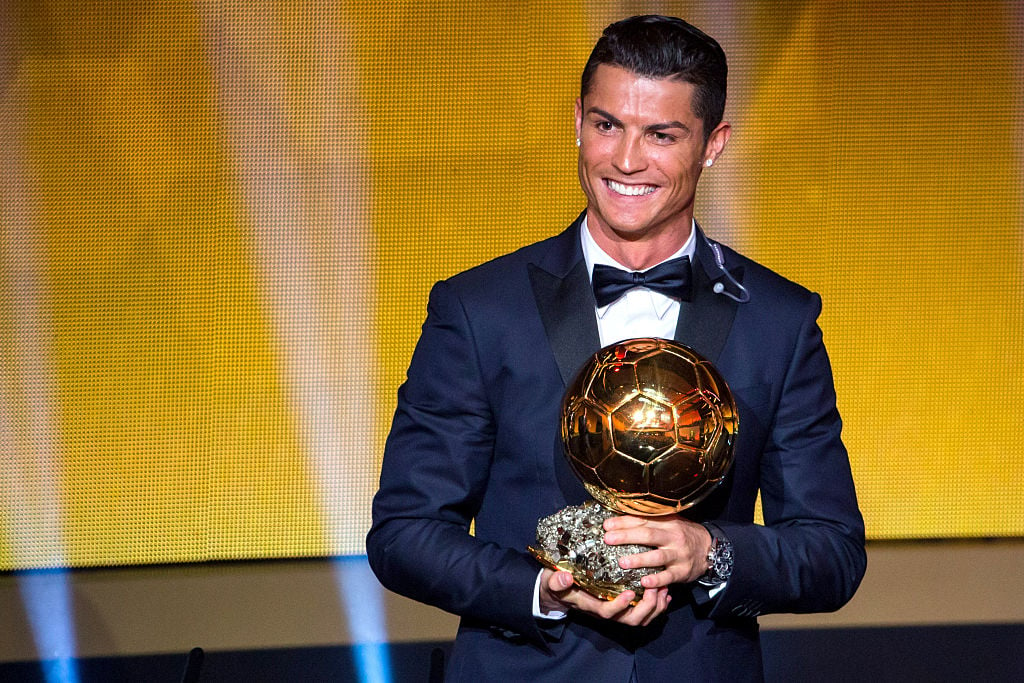 Ronaldo was born on February 5, 1985, which means that he is 34 years old.
He grew up on Madeira Island, Portugal, in a house with three siblings. Just like many other soccer players, Ronaldo started playing the sport at a young age. He originally played for a local youth team where his father worked, though he ended up joining Sporting CP's youth team in Lisbon when he was 12 years old.
Ronaldo debuted with Sporting's first team in 2002 when he was 17 years old. Since then, he has gone on to make a name for himself in Manchester United, Real Madrid, and Portugal's National Team. Currently, he is playing for Juventus, which he joined in 2018 after almost 10 years at Real Madrid.
Who has Cristiano Ronaldo dated?
Ronaldo's personal life has attracted quite a lot of attention, and he has dated several women throughout his long career.
His first notable girlfriend was Brazilian Jordana Jardel, the sister of his Sporting CP teammate Mario Jardel. It's not clear how long they were together for, but it has been reported that they broke up in 2003 when he transferred to Manchester United.
While in Manchester United, he also had a relationship with Portuguese TV personality Merche Romero. They were together for about a year from 2005 to 2006.
In 2008, Ronaldo briefly dated Spanish model/student Nereida Gallardo, who ended up having his name tattooed on her wrist. Their relationship lasted for eight months.
Ronaldo went on to date Russian model Irina Shayk in 2010, and this would be his longest relationship to date. Though the couple moved in together at some point, after their breakup in 2015, Shayk said in an interview that Ronaldo was "the wrong man" and being with him made her feel "ugly and insecure."
In any case, Ronaldo has since moved on and is currently dating Spanish model Georgina Rodriguez, who he met in 2016. The two of them seem to be serious about each other and Rodriguez has even been spotted with a ring.
How many kids does Cristiano Ronaldo have?
Although Ronaldo has never married, he actually has four children in total.
His first child, Cristiano Ronaldo Jr., was born in 2010 in the United States. His mother's identity has never been revealed. Some people speculated that the child came about after a one-night stand, while others believed that Ronaldo paid a surrogate mother. However, Ronaldo himself has been tight-lipped about this situation. Ronaldo currently has full custody of Cristiano Jr., who is being raised by him as well as his mother, Dolores.
In 2017, Ronaldo welcomed twins who were born via surrogacy in the United States. The twins are named Eva and Mateo. That same year, Ronaldo's girlfriend, Georgina Rodriguez, also gave birth to daughter Alana.
Though Ronaldo's family is quite big already, both he and Rodriguez have expressed that they definitely want more children. Even Cristiano Jr. agrees.
Ronaldo once told a Portuguese newspaper: "[Cristiano Jr.] wants more brothers and sisters. He wants seven, the magic number, and I think that's good."