How Many Kids Does Kirk Cameron Have?
You may know him from a few different 1990s sitcoms, but now, Kirk Cameron has an adorable family of his own. Learn more about his kids here.
Kirk Cameron is a fan favorite for viewers of the 90s sitcom, Growing Pains. Now, however, this kid actor has a number of kids of his own with his partner Chelsea Noble. How many kids does Full House actor, Kirk Cameron, have? Here's what we know about this actor, Chelsea Noble, and their children together.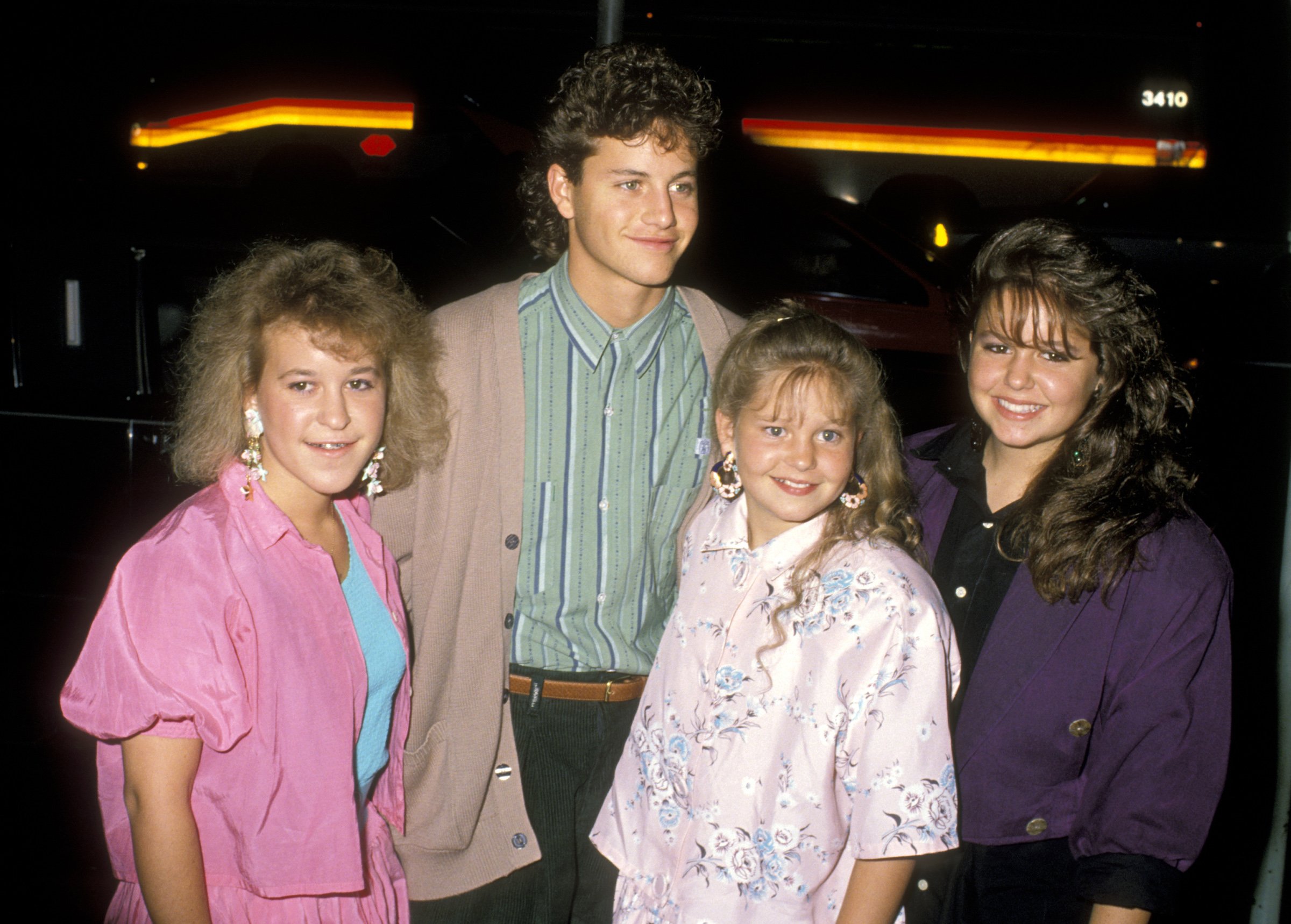 Kirk Cameron is married to Chelsea Noble, another actor
Some know him as DJ Tanner's adorable older cousin named Steve from one episode of Full House. Others know him as the star of Growing Pains, as a character named Mike Seaver. Kirk Cameron made his mark as a child actor and since then, branched off to start a family of his own, eventually having six children in total with his partner. 
After starring in a number of 90s sitcoms, Kirk Cameron married actor Chelsea Noble, who also cameoed in a number of episodes of Growing Pains. It would be another five years before this couple adopted their first child together.
Kirk Cameron adopted four children and had two biological children
After being married for five years to Chelsea Noble, the two decided to adopt their first child, their son Jack. According to Fabiosa, soon after that, the couple decided to take in three other children, Isabella, Anna, and Luke. In total, they adopted four kids. 
Despite having a large family, the couple welcomed two biological children, their daughter Olivia and their son James." That's not to say that they treat their children any differently. Often, this actor goes on excursions with his children, even taking his daughter out on a helicopter ride for her 21st birthday. 
Kirk Cameron says that he often forgets 'who's adopted and who's not'
Although he and his partner have two biological children, this actor explained that he doesn't feel like they treat the kids any differently. In fact, he oftentimes forgets "who's adopted and who's not."
"Adoption is so special. My adopted kids know that they're in our family because we wanted them to be in our family. We chose them. That's something special that every adopted child can know. They didn't have to be adopted by their parents. They really wanted them," Kirk Cameron said during an interview with People Magazine.
"They're just my kids. Literally, I forget who's adopted and who's not. It really doesn't seem like that. They're my kids, I'm their dad and Chelsea's their mom," he continued. "It's just a great, wonderful way to not only have a family yourself but meet a real need in the lives of so many of these orphans."
Episodes of Growing Pains are available for streaming on Amazon. Some episodes of Full House, including those featuring Kirk Cameron and Candace Cameron Bure are available for streaming on Hulu.