How Many Kids Does Kourtney Kardashian Have?
While it may seem that you, your friends, and everyone else knows everything there is to know about the Kardashians, you probably don't always keep up with them as their show says. It's easy to lose track of their internal conflicts, business ventures, and even how many kids they have.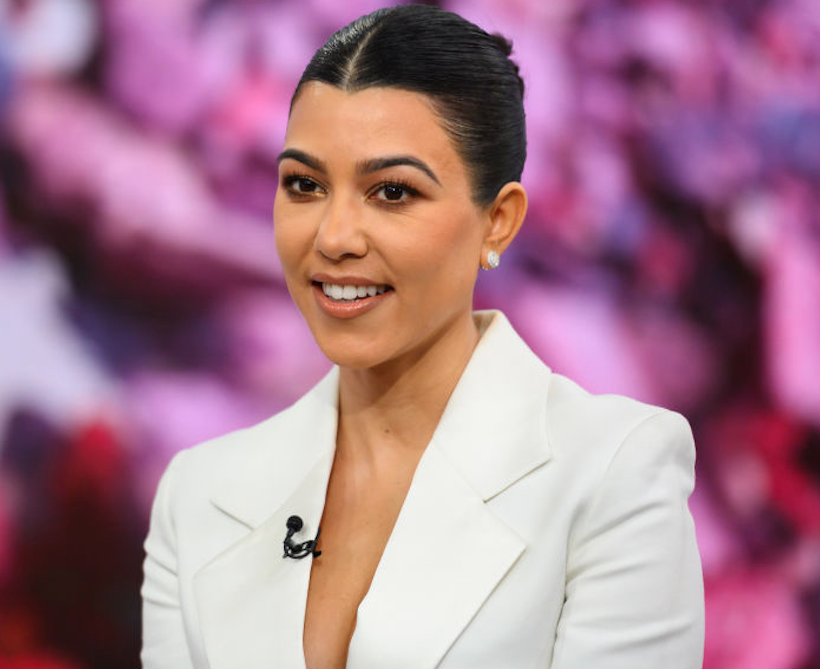 Kourtney Kardashian is the oldest child (born in 1979) of Kris and Robert Kardashian. Arguably, it's placed more scrutiny on her for being the senior sister. She'll soon be 40, but she's found herself in the middle of a lot of turmoil in recent years. Her volatile relationship with Scott Disick is only one part of her story.
Amid it all, she managed to have three children who've had to endure a parental split far too early.
Having her first child with Scott Disick
By the time Keeping Up with the Kardashians debuted in 2007, Kourtney and Disick were already an item for a year. Their relationship became one of the central aspects to the show, though they never have married.
Living in cohabitation is nothing unusual in the world of Hollywood. In the case of Kourtney and Scott, maybe this was the best thing, especially after having three kids.
Kourtney's pregnancy and the birth of their first child became a huge story during KUWTK's fourth season. Mason Dash Disick was born in 2010 and seemed to help calm the acrimony for the couple.
This wouldn't be Kourtney's only child. Also, having children wouldn't prevent Disick from having problems with alcohol.
The birth of daughter Penelope in 2012
A lot happened in between the birth of Mason in 2010 and when Kourtney gave birth to a girl two years later. Scott Disick went in for treatment for alcoholism, though conquered his demons for a while.
During their spinoff show Kourtney and Kim Take New York, Disick planned to propose to Kourtney. He latter nixed the idea of them being married, perhaps out of fear of what it would lead to.
Only a year later, a daughter (Penelope) was born. According to reports, Kourtney named her daughter as a tribute to her Scottish family history.
One more child arrived two years later just before chaos erupted in the Kardashian-Disick marriage.
A son named Reign
We all know Hollywood couples love to give their kids unique names. Kourtney and Scott didn't hesitate to do the same for their third (and last, so far) child. It was a son they named Reign who just turned 4 years old this last December.
Kourtney obviously has a deep love for her kids, yet splitting with Disick just a year after Reign's birth nearly shattered the whole family. In fact, Kourtney has shown emotional concern about having to work on KUWTK rather than being able to spend time with her kids.
Things became a little worse when Disick didn't hesitate to move on dating Sofia Richie.
Can Kourtney raise her kids in a way that keeps them grounded? Maybe so if she marries the person she's currently dating.
Will Kourtney's kids have a non-famous step-dad?
Recently, we wrote about how Kourtney is now dating an accountant. His name is David Dee Duron, and many think it's beneficial for Kourtney to get more seriously involved with someone who isn't famous.
The kids could also benefit from this, especially since Duron is associated with a local church Kourtney frequents.
We all know the controversial science behind kids not being raised by a good father. Should Kourtney marry Duron, the kids would gain a reliable step-dad who can give them the proper support when necessary.
Kim Kardashian has already managed to master this. We're pulling for Kourtney to keep up with the other Kardashians.