How Many Kids Does Mel Gibson Have?
Best known for his roles in box office smashes such as Braveheart, Bounty, and Mad Max, Mel Gibson is also a dad to a whole passel of kids. How many children has the actor fathered so far? Does he plan to have more? Here's what we found out.
Mel Gibson's big batch of babies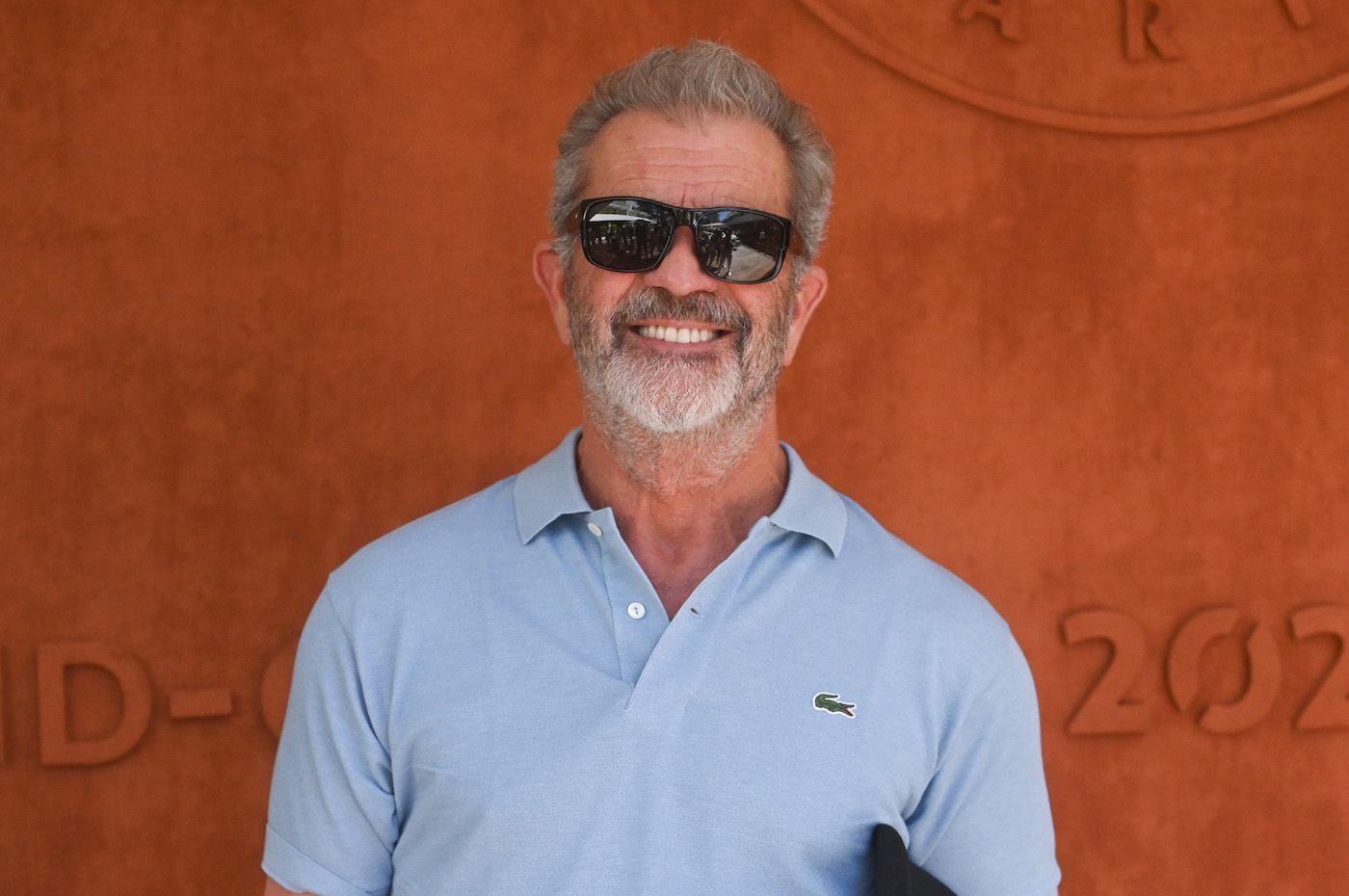 Mel Gibson grew up in a large Catholic family and was the sixth of 11 kids. To date, the 65-year-old actor hasn't created quite that many offspring, but he's getting close. At last count, Gibson has nine children, BuzzFeed reports.
The mother of Gibson's eldest seven kids, Robyn Denise Moore, began dating the handsome actor in the mid-'70s. They married in Sydney, Australia, in 1980 and had their first child, Hannah, the same year. Robyn filed for divorce after Mel was arrested and charged with driving under the influence in Malibu in 2006, and the pair finally divorced at the end of 2011, BiographyDay reports.
During the first year of separation from his wife, Gibson met Russian-born composer, Oksana Grigorieva, and invited her to move in with him. The only child of the union, a daughter named Lucia, was born in 2009 while Gibson was still married to his first wife. In 2011, Gibson plead no contest to charges of domestic violence against Grigorieva and was sentenced to three years probation, according to People magazine.
In 2014, Gibson began dating award-winning equestrienne, Rosalind Ross. Despite their massive 35-year age gap, the couple produced Gibson's ninth child in 2017 when he was 61 and she was 26 years old, says Closer Weekly.
Who are Mel Gibson's 9 kids?
Hannah Gibson
Part-time actor Hannah Gibson was born in 1980 during Mel's marriage to Robyn. Hannah married Louisiana-born country singer Kenny Wayne Shepherd on September 16, 2006. The couple has three kids, Gossip Cop reports.
Christian and Edward Gibson
Mel's twin sons, Christian and Edward Gibson, were born on June 2, 1982. Unmarried at the time of this writing, Christian Gibson currently works as a camera operator on shows such as Coyote and Gentefied, IMDb reports. Edward skipped the Hollywood track and became a furniture maker instead. He owns Natural Edge in Los Angeles, where he hand-crafts eco-friendly furniture out of fallen trees.
William "Willie" Gibson
Mel's fourth child and third son, William "Willie" Gibson, was born in 1985. Unlike his famous father, Willie has so far stayed out of the spotlight, Gossip Cop reports.
Louis Gibson
Louis joined Mel and Robyn's burgeoning brood in 1998. Today, Mel's fifth son works as a movie director, producer, and screenwriter in LA.
Milo Gibson
The sixth son of Robyn and Mel, Milo is an accomplished film and TV actor in his own right, appearing in movies such as Hacksaw Ridge, Under the Stadium Lights, and Extra with Billy Bush. In 2017, he portrayed Al Capone in Gangster Land, his IMDb bio shows.
Thomas "Tommy" Gibson
In 1999, Thomas "Tommy" Gibson was the final baby born during Mel's first marriage. Tommy turned 10 years old the day after his mom filed for divorce. According to People, the youngster's parents did their level best to keep the breakup as undisruptive as possible.
Lucia Gibson
Lucia was born to Mel and Oksana Grigorieva in California in 2009. Two years earlier, Grigorieva gave birth to a son by James Bond star Timothy Dalton.
Lars Gibson
Mel's ninth child, Lars Gibson, entered the world on January 20, 2017.
Is Mel Gibson a good dad?
In 2015, when Mel Gibson had a mere seven kids, actor Stephen Tobolowsky sat with Esquire to talk about how the Braveheart star helped him prepare for the birth of his first child. He described how Mel played piano during the at-home birth of Tommy because he wanted the baby to be born into a beautiful, welcoming place.
As far as family activities are concerned, Mel and his kids have been spotted shopping, running errands, and enjoying ice cream together. In 2009, he and his son Milo participated in a Malibu chili cookoff, Closer Weekly reported. Surfing and family vacations are also on the Gibson family itinerary.
In 2017, Mel admitted to being a less-than-perfect parent when he told The Sunday Times:
"As a parent, everybody screws up. There's no such thing as a perfect parent and it's so easy to mess up. But hopefully, I've screwed up less than most."
Asked about the kind of fatherly advice Mel proffered, his sixth son, Milo, told The Hollywood Reporter that his dad neither encouraged nor discouraged him to seek a career in acting.
"My dad was always a big advocate of doing what you like to do, and keep doing new things and trying new things, but do what you love."
So far, that advice seems to be working.