How Many Kids Does Padma Lakshmi Have?
Celebrity Top Chef host Padma Lakshmi has a busy, fulfilling career, but what about family life? After all, what good is cooking wonderful food, if you have no one to share it with? How many kids does Lakshmi have, and how does she manage to do it all? Her story may surprise you. Lakshmi's family life is a lot more complicated than most, but somehow, she's managed to make it work.
Does Padma Lakshmi have children?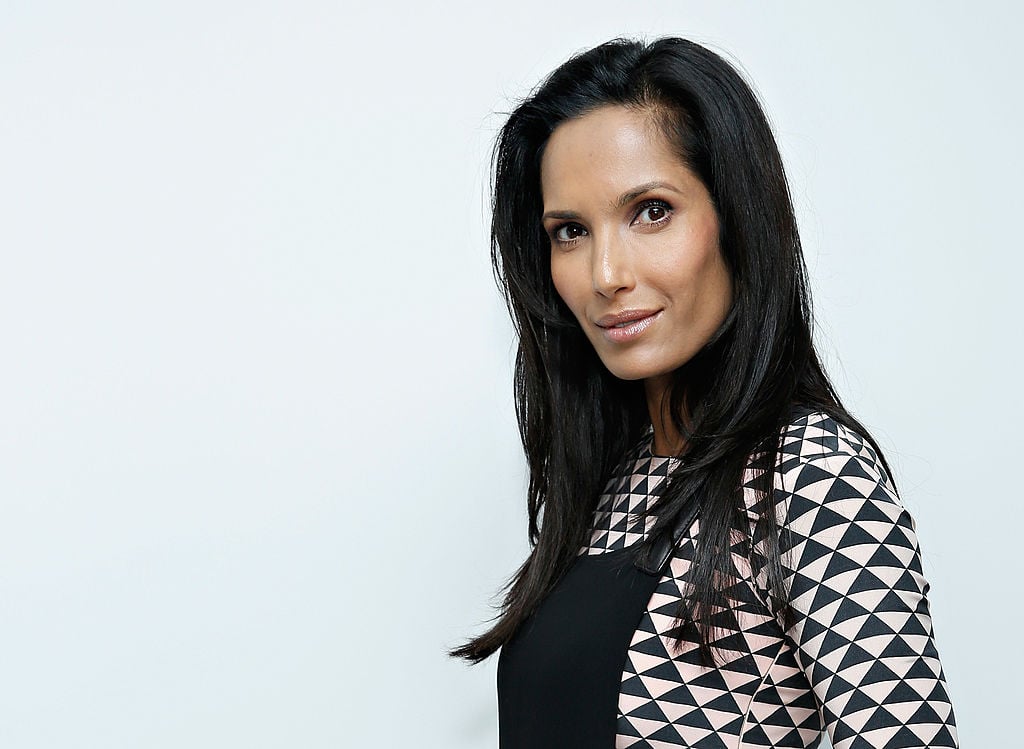 Lakshmi has one daughter, 9-year-old Krishna, who she shares with venture capitalist Adam Dell. If the name sounds familiar, that's because it may be written on one of your electronics at home. Dell is the brother of Michael Dell, who founded Dell Inc. computer and manufacturing company.
Lakshmi's relationship with Dell hasn't followed the traditional path. When she found out she was pregnant in 2009, she didn't know who the father was. It was a difficult time for Lakshmi, she'd just gotten out of a three-year marriage to novelist, Salman Rushdie, and she wasn't ready to settle down again. As a result, she was dating two men at the same time: Dell and billionaire Ted Forstmann.
Lakshmi told the Today show: "I probably shouldn't have been with anybody and just taken the time I needed for myself, but I was presented with two very different, very interesting men and men do it all the time. I chose to do it. I was open with the men involved."
A DNA test revealed Dell to be the father, but Forstmann wanted to raise the baby as his own. Forstmann was even in the delivery room when Krishna was born, but Dell didn't want to give up his parental rights. He staged a scene at the hospital, upset because his name wasn't on the birth certificate. A bitter custody battle followed, and they eventually settled out of court, agreeing to joint custody. Krishna's last name became Lakshmi-Dell.
Forstmann remained in Krishna's life until his death from brain cancer in 2011. Lakshmi wrote in her memoir, Love, Loss, and What We Ate, that when they visited Forstmann for the last time, Krishna crawled up on his bed. Forstmann was unable to open his eyes, but their last words to each other were: "I love you."
Padma Lakshmi's relationship with Adam Dell
After seven years of co-parenting together, Dell and Lakshmi rekindled their romance in 2017. They're still going strong, two years later, and Lakshmi has recently been spotted out and about with a huge diamond ring on her finger. The sight prompted engagement rumors, although Lakshmi has previously said that she wasn't sure she would ever remarry.
In 2018, Lakshmi told The Wendy Williams Show: "That has nothing to do with him; it has more to do with me. I don't feel I need to be married. I think my life is great… I don't need a certificate to prove anything." Maybe her thoughts have changed since then?
How Padma Lakshmi parents while on set
Krishna is often on set with her mother on Top Chef. Lakshmi refers to her as "little hands," and says that it brings her "peace of mind" to have her daughter on set with her. Lakshmi shared on The Daily Dish: "Now that she's old enough, to where she has a scooter, and she scoots around the sound stage and everybody knows her and she knows everyone…She feels like she's a member of the crew."
Lakshmi also shared how she makes sure her daughter has her own space. "She has her own little trailer so that even if we go really late, she can have regular child hours, although Krishna likes to stay up."
Krishna also likes to spend time in the kitchen with her mother. As reported by Mashed, when Krishna was a toddler, Lakshmi said: "Krishna has her own mortar and pestle, and she has a wooden kitchen at the end of my kitchen counter, and I put her there so when I'm cooking, she would have something to do. And now, she just sits on the counter with me and actually helps."
Now Krishna is 9 years old, so it's likely that she's much more involved in the cooking process than she was as a toddler. Who knows, maybe Krishna will even have her own cooking show one day?