How Many Kids Does 'The Pioneer Woman' Ree Drummond Have?
How many kids does the Food Network chef have?
Ree Drummond, also known as the star of Food Network's The Pioneer Woman, shot to fame after her popular blog (titled The Pioneer Woman) turned into a Food Network show. Since Drummond began filming, she's tried her best to feature her family on the show as much as possible. But it seems like every episode, there's a different child cooking with her — how many kids does Drummond have, and do they all live at home?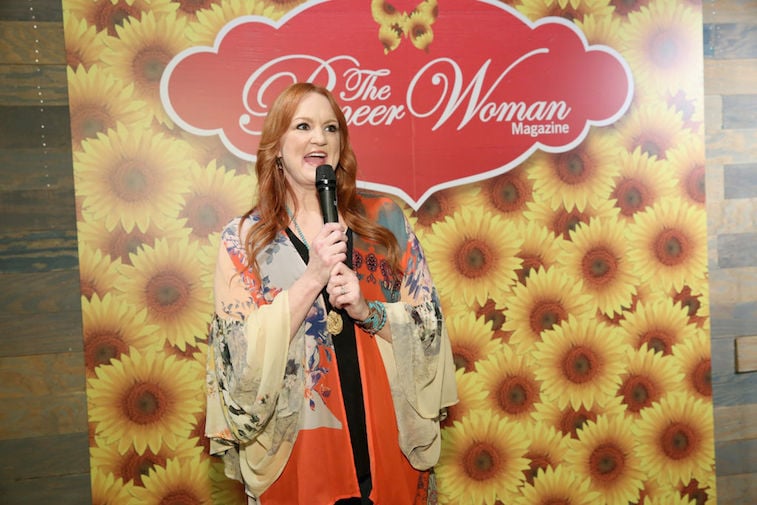 Drummond decided to forego law school to start a family with her husband
If you had asked Drummond if she saw herself being a stay-at-home mom when she was younger, she likely would have said absolutely not. But her life didn't go exactly where she thought it would. Drummond had plans to move to Chicago after college, but a trip home to see her family changed everything. She ended up meeting Ladd Drummond, and the two fell in love. She decided the best decision would be to stay in Oklahoma with her husband, whose family owned a massive ranch, and raise the children they planned to have together. She decided to start a blog called The Pioneer Woman to document her ranch life, and the rest is history.
Today, Drummond and her husband have four children aged 14 to 21
If you thought it seemed like Drummond had quite a few children, you're right. She has two boys and two girls all between the ages of 14 and 21. Her oldest daughter, Alex, is 21 and attends the Texas A&M. Drummond often talks about how much she misses her oldest daughter on the show. Paige, Drummond's second child, is 19 and attends the University of Arkansas. Drummond's two younger kids, Todd and Bryce, still live at home. Todd is 14 and Bryce is 16, and now that they're the only two home, Drummond has gotten the chance to spend more quality time with them.
Drummond chose to homeschool all of her children
Some people have criticized Drummond's decision to homeschool all four of her children. However, she said on her blog that she only homeschooled them because they live so far out in the middle of nowhere that forcing the kids to spend three hours' round trip on the bus each day just didn't seem like the right decision. She decided that teaching them at home would give them a better quality of life. The kids still participate in sports through the school, and they've made plenty of friends through their homeschooling network. Plus, the two daughters have gone on to attend college, and they don't seem to have a problem making friends.
Drummond tries to cook with her kids as much as possible
Drummond may be very busy between her show, blog, and the new restaurant and hotel she has (not to mention all of the cookbooks she's written), but she still tries to make time to involve her children in the show as much as possible. She's had episodes that feature her organizing care packages for the kids away at college. She's made her son's favorite foods and had them help her prepare them. Drummond has always valued spending time with her children despite how hectic the fame has made her life.
Check out The Cheat Sheet on Facebook!