How Many Kids Does Salma Hayek Have?
Salma Hayek has done it again. Her new movie, Like A Boss, looks to be hilarious. She stars alongside Tiffany Haddish and Rose Byrne, both talented comedic actresses.
Her new movie is further proof that Hayek has incredible range. She's been successful in dramatic roles, action movies, and comedies alike.
Fans can have no doubt that Hayek is talented, but she's also successful in her personal life. She's happily married, with an adorable family.
Salma Hayek is married to a businessman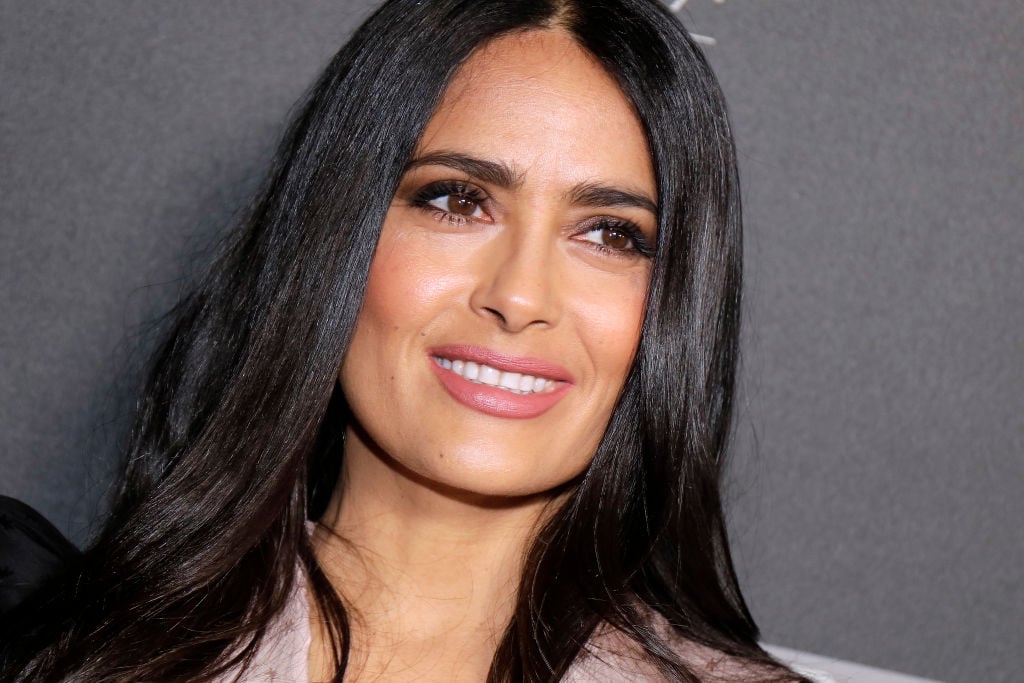 Her husband, Francois Henri Pinault, might be the reason that Hayek dresses so nicely. Pinault is a French billionaire. He's in the fashion business, and his company owns some well-known brands.
Pinault is chairman and CEO of the Kering Group, the parent company of many big names in fashion, like Yves Saint Laurant, Balenciaga, and Gucci. Hayek is incredibly stylish, which makes sense considering how well connected her husband is in the fashion world.
They may have met through the fashion industry, but fans can't know for sure. Hayek has refused to say how she and Pinault met. The two got together when she was 39.
She took the time to focus on her career before settling down, but it was worth it. According to Hayek, Pinault is the best husband ever. She says how they met was very romantic, but she wants to keep it a secret. It's her special story, and she won't share.
Salma Hayek and Francois Henri Pinault have one child together
Their daughter, Valentina, is 12. Pinault also has three children from a previous relationship. That's a good thing for Hayek, who always wanted more than one child.
Hayek was older when she and Pinault got together and didn't have Valentina until she was 41. She was unable to have more children, so she's glad to love her husband's children like her own.
"I always wanted to have a lot of children, and I was not able to. My body, as a miracle, had one. The huge blessing I've had is that my husband has three other children. So I have four. And they are all so different."
It's too bad that Hayek was unable to have any more children, but she's certainly made the most out of mothering Valentina. She's spoken openly about how hard it is to be a working parent, and she encourages people to be "present" with their children.
She says it's easy to set up a child in front of a screen, but more rewarding to force them to participate in life. It's no easy feat, but according to Hayek, it is worth it.
"It takes a lot of work and mummies are very tired because most of us work and life is exhausting, especially if you are an older mom like me, but you have to make the effort," said the actress.
Valentina Paloma is already very talented
Hayek's 12-year-old daughter Valentina is already showing an artistic flare. It seems like she takes after her mother. Hayek recently posted a picture of herself sipping coffee on Instagram that had fans praising its artistic beauty.
The photographer? Valentina Paloma. It seems that all the work Hayek has done to get Valentina to participate in life is already bearing fruit.
Apparently, photography isn't Valentina's only talent. She also cuts hair and has even styled her mom.
Valentina walked on the runway with her parents during Milan's fashion week. She has a lot of talent and interests, and it's all thanks to Hayek's hard work.
Hayek is a very busy woman. Somehow she also finds time to be a great mom between all her many projects. Fans are excited to watch Valentina grow up.