How Many Kids Does Shaq Have?
Shaquille O'Neal has done it all. NBA star, rapper, movie star, the list goes on. Did the big man have time for any kids and if so how many?
NBA all-star, rapper, and now auxiliary police officer, Shaquille O'Neal has done it all. To this day, the 7-foot-1 New Jersey-born center is considered one of the greatest players to ever play the game. With the help from the power duo that was Kobe and Shaq, the Los Angeles Lakers won three consecutive NBA titles from 2000 to 2002.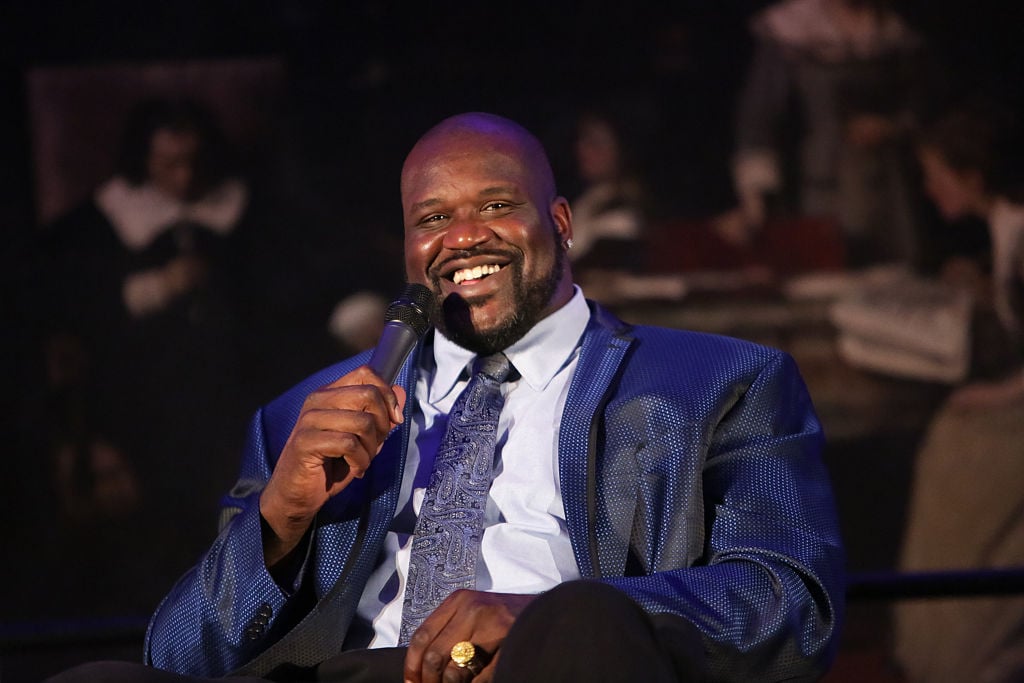 Since retiring from the NBA, O'Neal has worked as an NBA analyst and broadcaster for TNT. He is a regular fixture of the playoffs coverage and is a fan-favorite when it comes to providing in-depth an entertaining analysis. 
But what does Shaq's life look like outside of basketball? Is he married? Does he have any kids? Let's find out. 
When did Shaq retire?
Shaquille O'Neal was drafted as the number one pick in the 1992 draft by the Orlando Magic. O'Neal played with the Magic until 1996 when he joined the Los Angeles Lakers. It is in L.A. that he would team up with rookie Kobe Bryant.
It wasn't long before O'Neal and Bryant were considered the most powerful combo in basketball. The two dominated and led the Lakers to be one of the toughest teams to beat in the NBA. 
However, personal differences between the two led to tensions on the team and Shaq was traded to the Miami Heat in 2004. O'Neal played with Miami for four seasons, winning one more title. He finished out his last two years in the NBA playing for the Cleveland Cavaliers and Boston Celtics, retiring in 2011.  
Is Shaquille O'Neal Married
Shaquille O'Neal married Shaunie Nelson on December 22, 2002, in Beverly Hills. In 2010, Shaunie created the VH1 reality show Basketball Wives which follows the wives, girlfriends, and exes of NBA players. The show is currently in its eighth season with Shaunie continuing to act as executive producer and star of the show.
In 2007, Shaq filed for divorce. However, the couple later revealed that they had gotten back together. The reconciliation was short-lived and Shaunie filed for divorce in 2010.
Since divorcing Shaunie, O'Neal has had a few long-term relationships. The former NBA MVP dated reality star Nicole Alexander from 2010 to 2012. He began dating model Laticia Rolle in 2014 but they broke up in 2018. Shaq is currently dating actress Annie Ilonzeh.
How many kids does he have?
Shaq and Shaunie had four children together. Shareef Rashaun was born in 2000 and Amirah Sanaa was born in 2001. The couple welcomed two more children after they married in 2002, Shaqir Rashaun in 2003 and Me'arah Sanaa in 2006.
Both Shaunie and Shaq each had a child prior to getting married. Shaunie had a son Myles, and Shaq had a daughter, Taahira with former girlfriend Arnetta Yardbourgh.
Though the couple is divorced, they have developed a healthy co-parenting relationship. But things haven't always been great between the two.
In 2018, Shaunie revealed that though things are good now, it took a long time to get there, saying, "We're great now but it took a long time like we definitely did not have the relationship that we have now the first few years." She added, "I mean, we're going on eight years of being divorced now and I'd have to say the good first five [or] six were really rough."
If you're wondering whether any of Shaq's kids have his height and natural ability in basketball, the answer is yes. 19-year-old Shareef is almost as tall as his dad, at 6-foot-9. He was ranked as one of the top high school players in the country and is currently playing for UCLA.