How Many Kids Does Each of the Jonas Brothers Have?
The Jonas Brothers were once teen idols. Nowadays, they are all husbands and fathers. Find out how many kids each brother has.
The Jonas Brothers rose to fame in the 2000s thanks to their many appearances on Disney Channel. They starred in the Camp Rock film series and even had a short-lived show called Jonas. Additionally, the Jonas Brothers have also released hit songs such as "Burnin' Up" and "Sucker."
In addition to being entertainers, the Jonas Brothers are now husbands and fathers. Read on below to learn about how many kids they each have with their respective partners.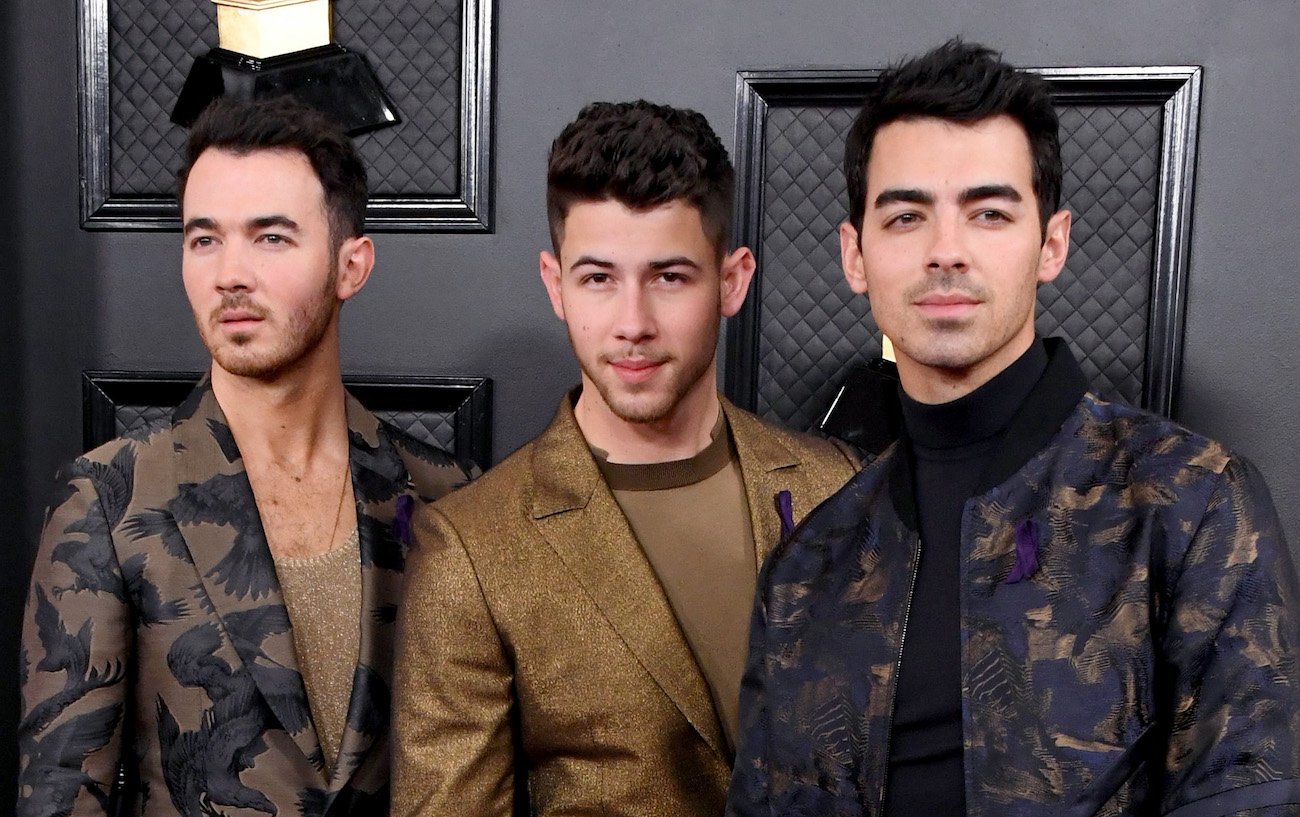 Kevin Jonas has 2 kids with wife Danielle Jonas
Kevin Jonas is the oldest Jonas brother. He was the first to get married and start a family.
In 2009, Kevin married his wife Danielle Jonas (née Deleasa). The couple met two years earlier during a family vacation in the Bahamas. Kevin and Danielle's family life before they had kids was shown on the reality show Married to Jonas, which aired from 2012 to 2013.
In 2014, they welcomed their first child, Alena. Then, in 2016, they had another daughter named Valentina.
Many fans have wondered whether Kevin and Danielle will have more kids in the future. Danielle has opened up about how much work it is for her to raise two children, but it seems the couple has not entirely said no to having more kids.
"We are always kind of talking about [having more kids], but I'm just not sure yet of what to do. Still up in the air," Danielle told People in 2021.
Joe Jonas has 1 child with Sophie Turner
In 2019, Joe Jonas married actor Sophie Turner, whom he started dating in 2016.
The couple welcomed a daughter named Willa in June 2020.
Before becoming a father, Joe was a busy musician. However, he is grateful for all the time he now spends at home with his family. 
He told CBS This Morning in 2021, "It's been forced time at home — I'm always on the go, I'm always moving and traveling and touring. To be in one place for a solid amount of time and having my feet on the ground and be with my family, my immediate family, is time I don't think I'll get back. I'm so thankful and grateful."
Nick Jonas welcomed a child via surrogate with Priyanka Chopra
The youngest brother, Nick Jonas, got married in 2018 to actor Priyanka Chopra. The couple started dating in the spring of that year and tied the knot in December.
Since getting married, Nick and Chopra had talked a lot about their desire to have kids. For example, Chopra talked about her reason for wanting children in an interview with InStyle in 2019: "My big endgame is creating a formidable career and legacy for myself, but at the same time I want to have moved something. I want my existence to have meant something. I want my kids to turn around and be like, 'Yeah, that was my mom.'"
Chopra also once shared that they are not putting a limit on how many kids they want to have.
In January 2022, Nick and Chopra announced they had welcomed their first child via surrogacy.