How Many Major Lawsuits Have Meghan Markle and Prince Harry Filed?
In some ways, we are all still reeling about it. Given all the crazy stuff going on this year, it's sometimes easy to forget that Meghan Markle and Prince Harry dropped such a bombshell at the beginning of 2020 when they announced they were departing their official duties in the royal family.
While they knew it wouldn't be easy, Harry and Markle were probably hoping it would be mostly smooth sailing once the family knew. Unfortunately, the notorious transition some are calling "Megxit" has been anything but. 
You have to think that's all to be expected when you make an announcement as shocking as that one … especially since no other royals saw it coming beforehand, apparently. It had to have made things really tense with the family. And the worst part is that Markle and Prince Harry have been dealing with a ton of courtroom drama ever since.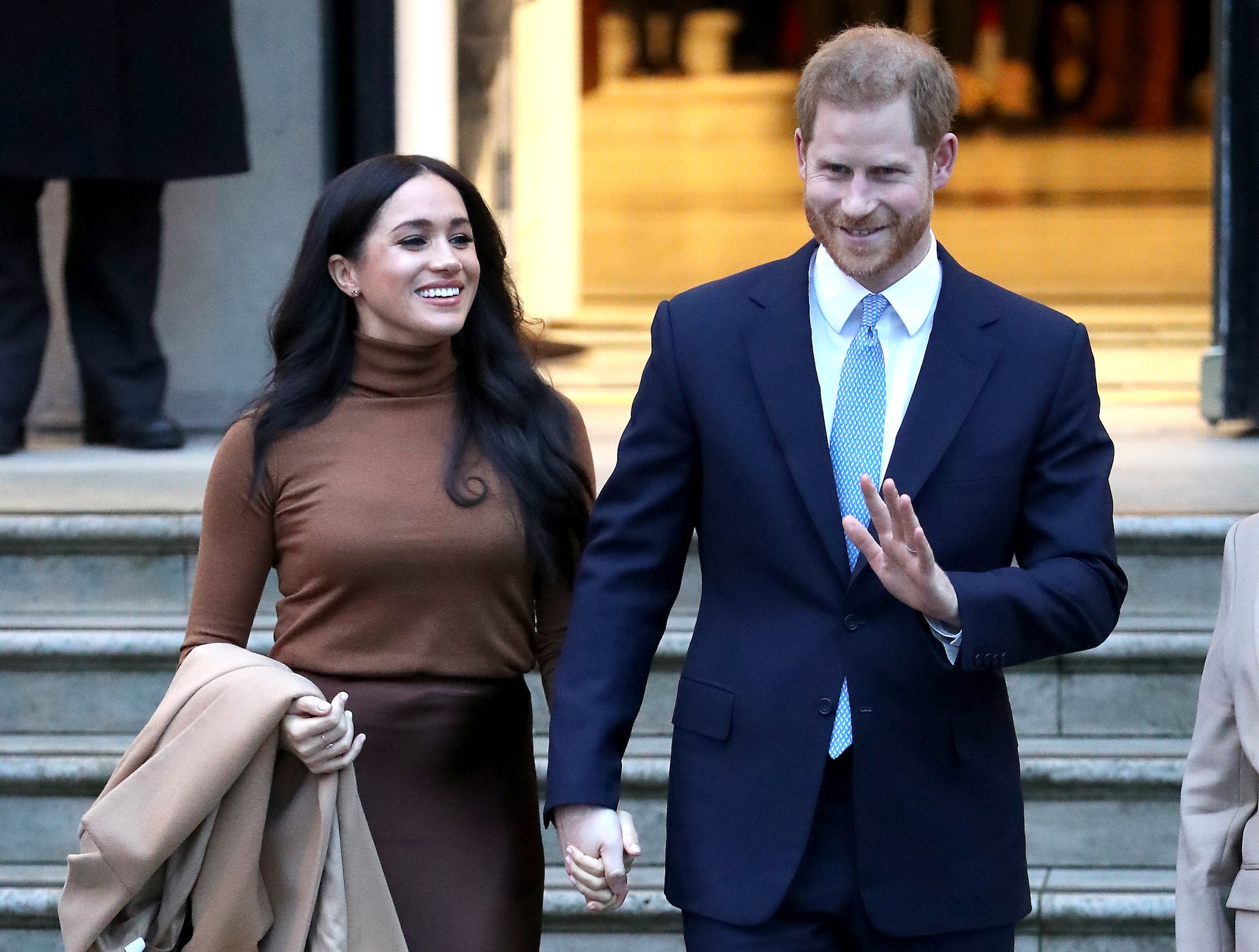 Prince Harry and Meghan Markle have been trying to protect their privacy
One of the main reasons the Duke and Duchess of Sussex wanted to transition to private living in the first place was their feeling that the tabloids and the press were way too involved in their lives. Especially given Harry's sensitivity because of how his mother died, they also had a lot of concerns for their son, Archie. It's very clear that the couple is over having to deal with the paparazzi at all … yet they can't seem to escape!
They spent their first few weeks in North America without issue, but after the British tabloid Daily Mail published their exact location, it quickly turned into a paparazzi circus once again. They had drones flying over their property and photographers all over the place. As a result, they've been filing numerous lawsuits to try to protect the privacy they're so desperate to finally get.
Their most recent lawsuit describes a rather distressing situation
This most recent case, like many of the others, is a lawsuit against an unnamed defendant regarding an invasion of privacy. It seems to specifically address the fact that the Daily Mail had leaked their exact location, stating that this action "resulted in up to 40 paparazzi and media organizations descending on this peaceful community from hundreds of miles away. The resulting harassment and intimidation created disruption and discomfort for both the family and local community." Three defendants are mentioned as John Doe 1-3, but none are named directly.
For this case, the couple is represented by A-list lawyer Michael Kemp, whose other famous clients include Barbara Streisand and Sandra Bullock. They filed the lawsuit in California since they have been living in a mansion owned by Tyler Perry in the Beverly Hills area. There, they have again been bothered by drones and had to hire extra security, reports PageSix.
Both the presence of the drones and their worries about the safety of their son, Archie, is reiterated throughout the filing. It makes it sound like things have honestly been kind of a nightmare for the little family!
The tabloids are their main target
The one thing that all the lawsuits they've been working through have in common is that they all seem to be about protecting the couple's privacy — and tabloids are their main target. Other lawsuits concern the fact that tabloids have published private info about Markle including a letter from her father, and have engaged in bullying behavior toward her. Markle also pushed to protect the identities of some friends who spoke kindly to People about her, as the Mail was trying to use those women to support their own case, according to PageSix.
It's obvious that Markle and Harry are willing to do what it takes to get the paparazzi off their backs, by filing at least two majorly public lawsuits in efforts to protect their privacy. But sadly, the paparazzi don't seem willing to go down without a long and drawn-out legal battle. I guess to get the details, we'll have to wait for that new book where close sources explain the whole Megxit ordeal from Markle's side.