How Many Movies Have Robert De Niro and Joe Pesci Made Together?
When you think of Martin Scorsese movies, it's natural to think of the face of many of those films: Robert De Niro. Starting with Mean Streets (1973) and running through The Irishman (2019), De Niro has appeared in nine films directed by Scorsese to date.
Of course, it's the caliber of those productions that makes the Scorsese-De Niro connection so important to cinema. Take Raging Bull, a movie ranked by critics among the greatest works of the 1980s.
While De Niro carries the picture with his powerhouse performance as Jake La Motta, he certainly doesn't do it alone. Joe Pesci, in his first major film role, deserves a chunk of the credit. (Both received Oscar nominations for Raging Bull; De Niro won Best Actor.)
The De Niro-Pesci connection kept the strong films coming in the four decades since Raging Bull. Whether directed by Scorsese, Sergio Leone, or De Niro himself, it's been among the mos fruitful collaborations of that era.
The 1st De Niro-Pesci team-up came in 'Raging Bull'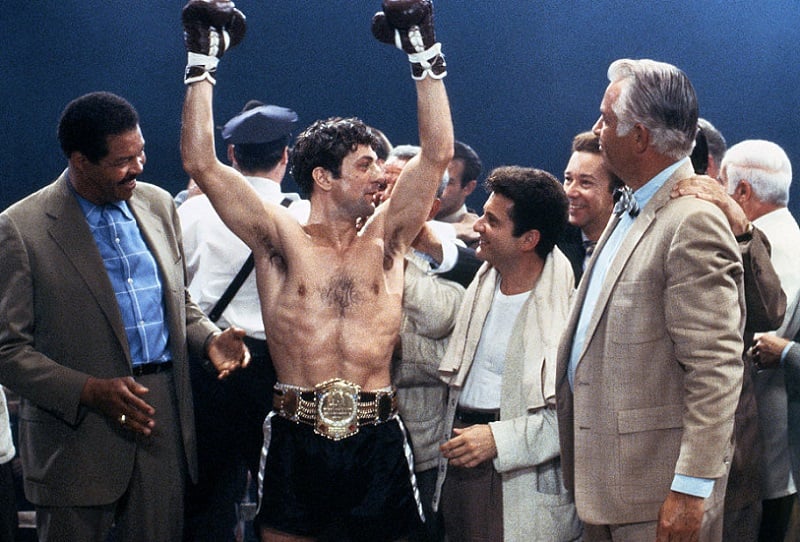 When you hear about how Pesci ended up in Raging Bull, you'll agree it's a small miracle he got the part. It happened because De Niro had seen Pesci in a semi-obscure B-picture called Death Collector (aka Family Enforcer) and recommended him for an audition to Scorsese.
Pesci made the desired impression on Scorsese and got the part. (So did Frank Vincent, Pesci's former comedy partner.) Considering how well that production went, you couldn't be surprised when the two turned up a few years later in Leone's Once Upon a Time in America.
That picture represented another big jolt for Pesci's career but it didn't get him many more prime film roles in the '80s. His next big movie came when he teamed up with De Niro and Scorsese again for Goodfellas. For that performance, Pesci won the Best Supporting Actor Oscar.
Pesci became a household name at that point in the early '90s, and My Cousin Vinny (1992) pushed him over the top. But he'd make four more films with De Niro, and the two that Scorsese directed were huge.
'The Irishman' is the 7th film De Niro and Pesci have made together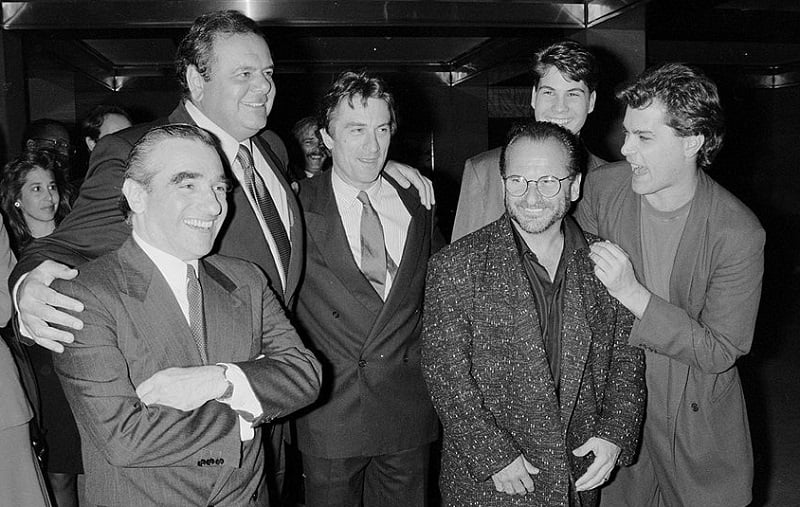 After his Oscar win, My Cousin Vinny, and his appearances in the Home Alone and Lethal Weapon franchises, Pesci had solidified his place as a major Hollywood star. In '93, he appeared in A Bronx Tale, the directorial debut of De Niro. (De Niro also stars in the film.)
When he made Casino with De Niro and Scorsese in 1995, Pesci's roll continued. That made five films working with De Niro. In 2006, a small role in The Good Shepherd (also directed by De Niro), made it six films the two appeared in together.
By the early 2000s, Pesci had mostly quit acting. He only came out of retirement for his friend's film. Beyond that, no one could be sure they'd even see him again in a major movie. It only happened when De Niro and Scorsese coaxed him back onto the battlefield for The Irishman.
Also see: Why Robert De Niro Shrugged Off Claims 'The Irishman' Is Historically Inaccurate