How Many Movies Have Kurt Russell and Goldie Hawn Been In Together?
Actors Kurt Russell and Goldie Hawn have one of the longest-lasting relationships in Hollywood today. But they didn't start as partners — they were co-stars first. And they've worked on a few projects together since. Discover all of the films they've both starred in here.
How did Goldie Hawn and Kurt Russell meet?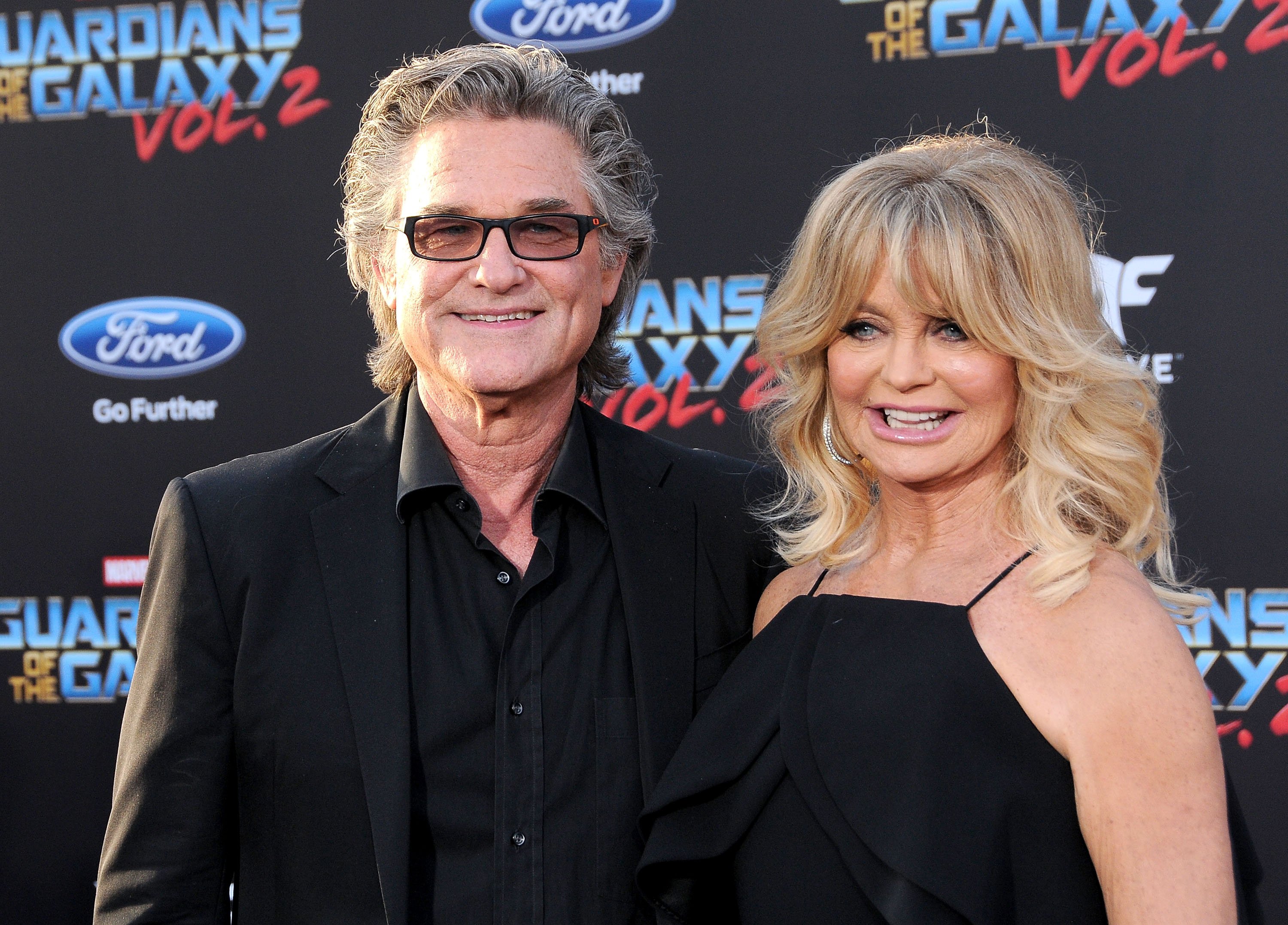 Like many actors, Russell and Hawn met on the set of a movie. In fact, it was actually Hawn's film debut, a Disney musical titled The One and Only, Genuine, Original Family Band. She had a small role, credited only as "Giggly Girl," while Russell, only a few movies into his career himself, was billed higher on the call sheet.
The One and Only, Genuine, Original Family Band was released in 1968. At the time, neither actor was married, though Hawn tied the knot with her first husband, dancer Gus Trikonis, the next year — which was also the same year she earned her Academy Award. Russell, meanwhile, continued his work with Disney.
They reconnected on the set of another movie
It was another 15 years before Russell and Hawn would work together again. They starred in the romantic drama film Swing Shift, in which Hawn portrays a woman who falls for another man (played by Russell) while her husband is fighting in World War II. But she finds herself in a love triangle, vying for his affection.
Swing Shift famously bombed at the box office in 1984. But it brought together its stars. Prior to its release, Hawn had divorced her husband, Bill Hudson (biological father to her now-famous children, Oliver and Kate Hudson), and Russell had split from his wife, Season Hubley. Russell and Hawn have been together ever since.
The actors later worked on 'Overboard' together
Arguably Russell and Hawn's most famous movie together came after they began their relationship. They starred opposite one another in the romantic comedy Overboard, released in 1987. Though the film did poorly at the box office, it's since become a cult classic, spawning two remakes.
In the movie, Hawn plays a wealthy woman who gets who falls off her yacht and gets amnesia. Russell portrays a carpenter whom she previously feuded with, who uses her condition to get back at her for not paying him in full. He lies and says she's his wife, only for the two to fall in love for real.
Hawn and Russell's franchise continues
For thirty years, Russell and Hawn did not appear in a film together. Russell grew his career as an action star in the '90s, which only grew into even greater opportunities like installments of the Fast & Furious franchise and Guardians of the Galaxy Vol. 2. Hawn, meanwhile, has only appeared in a handful of movies over the last 20 years.
But that all changed with Russell's 2018 holiday comedy The Christmas Chronicles. The Netflix family movie stars Russell as Santa Claus, and Hawn made a cameo appearance as Mrs. Klaus. A sequel is in the works at the streaming service, which will have a larger focus on Hawn's character, making it only her third film this century in a lead role.