How Many Nannies Does Kim Kardashian Have?
The Kardashian-West family welcomed their fourth child earlier this year, and as any mom will tell you, raising four small children is no easy task. How do they do it? While the family projects a perfect image in Instagram posts, it takes a small army to keep things under control.
Kim Kardashian employs several nannies to help with daily chores, and it may be taking a toll on their finances. Find out everything we know about Kim Kardashian and Kanye West's private staff below.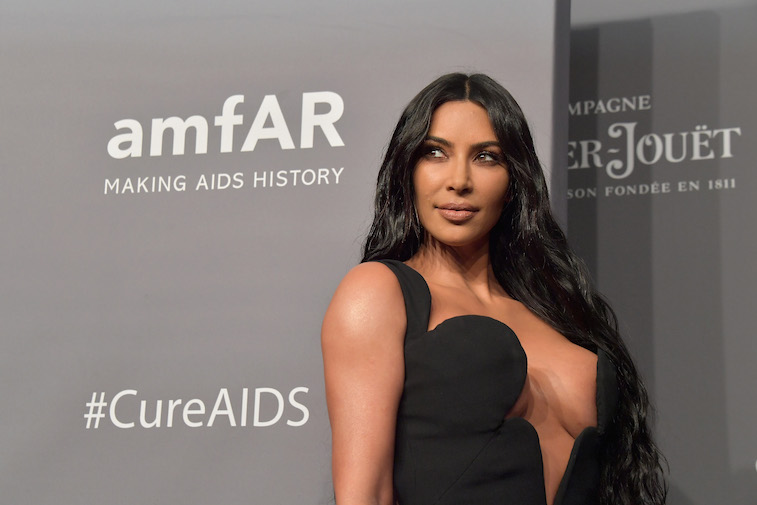 Info about the Kardashian nannies is closely guarded
When hired by Kardashian, new nannies must sign a non-disclosure agreement, which prevents them from speaking about anything they see while serving in the household.
Despite this, we sometimes get reports from anonymous sources that claim they were employed by Kardashian. They offer quotes about what their life is like, but because they are not able to go on record, it's impossible to verify if the information is something that can be trusted, or pure gossip.
Add to this the fact that the nannies are prevented from appearing on film during Keeping Up With the Kardashians, and it becomes very hard to distinguish what is factual information, and what is not.
It's important to keep this in mind and use your best judgment whenever news comes from an anonymous source.
How many nannies work for Kim Kardashian?
Although the Kardashian-West nannies are never seen on Keeping Up With the Kardashians, we know she has several to help out with the little ones.
At this point, we don't have an exact number for how many she employs. Back in 2018, reports were that she had at least three nannies to help with her three children. They were all available and on-call 24 hours a day so that they were never without help. Since having the fourth baby, we assume she's hired at least one more.
According to Radar Online, the Kardashian-Wests spend anywhere from $50,000 to $100,000 on nanny bills every month, and that was when they still had only three children.
A source close to the family revealed that it takes an army of staff to keep their lives running smoothly.
"There's their security and army of assistants, along with personal trainers, chefs and stylists," the source said. "Right now, what's costing then the highest by far though are the nannies, and it's becoming a real drain on their finances."
Kim Kardashian bans pretty nannies
A rich husband taking advantage of a sexy nanny is so common, it's almost a cliche. According to a source for Radar Online, Kardashian doesn't want to make the same mistake that many other Hollywood stars have made.
In an effort to keep West's eyes only on her, Kardashian will not hire a nanny if she thinks they are too pretty.
"The people Kim has hired to look after the baby are pretty homely, and that's a deliberate move on Kim's part," the source said. "She's pretty paranoid and thinks that even the strongest of relationships can end in disaster when you throw a hot nanny in the mix."
Why does Kim Kardashian employ nannies instead of doing it herself?
Between filming a hit TV show, running an empire, and studying to become a lawyer, Kardashian's life is extremely busy. Add to that four children and a giant mansion to maintain, and it quickly becomes impossible for Kardashian to do everything herself.
The Kardashian-West family is always being watched, they don't have the luxury of slacking off for a few days with a pile of laundry and messy hair. They must always maintain a perfect image- even if it's false picture of reality.
A source told Heat, as reported by the Mirror:
"Kim and Kanye want to project this perfect family image. At home it's easy to show everyone a glossy social media version of themselves. It's a well oiled machine with three nannies moving around the house, bring the kids in for a quick Snapchat with mum, then whipping them away again if they start to cry or make a fuss."
Before you compare your life to the Kardashian's, remember that it's all an image they must maintain.