How Many No. 1 Beatles Hits Did John Lennon Sing the Lead Vocal on?
The Beatles had no fewer than 20 No. 1 singles during the band's time together. Quite a few featured John Lennon on lead vocals.
Whether you go by total record sales, number of hit singles, or overall hysteria levels, The Beatles have been the band to top since the early '60s. In particular, their album sales (now nearing 185 million copies) set a mark we doubt anyone can beat.
Once they went their separate ways, each former member of The Beatles scored multiple No. 1 singles on their own. However, when the band was together, you find the Lennon-McCartney songwriting duo handling most of the lead-singing duties on the band's top hits.
In George Harrison's case, it took until Abbey Road (The Beatles' last studio record) to get the lead vocal on a No. 1 ("Something," which George wrote). As for Ringo, the closest the band's drummer got was No. 2 on the Billboard Hot 100 charts as lead vocalist.
Bu if you look at the Fab Four's 20 chart-topping hits, you find something unusual: John Lennon and Paul McCartney can claim an almost equal number of No. 1 hits on lead vocals.
Lennon sang lead on 8 Beatles tracks that hit No. 1.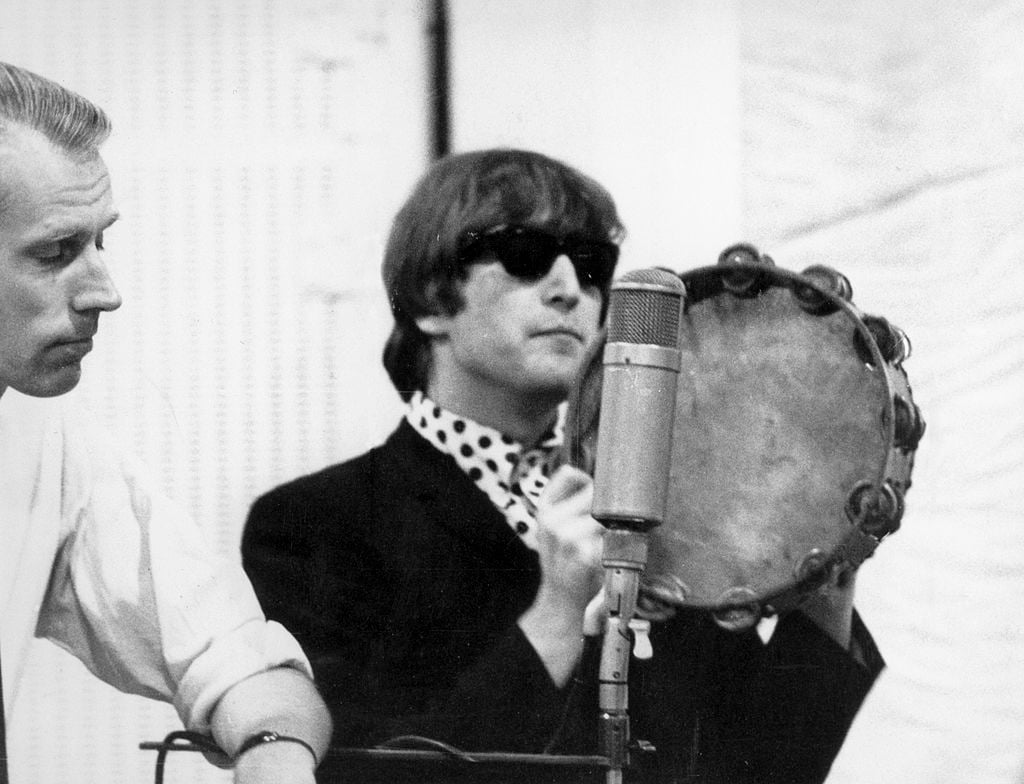 You don't have to look far to find Lennon on the list of The Beatles' biggest hits. After Paul's "Hey Jude" (1968) in first place, John shares second place with George on the "Come Together"/"Something" double-A-side smash of '69.
"I Want Hold Your Hand," which stayed on the charts 15 weeks and was the band's first No. 1, also featured John on the lead vocal. (Paul harmonizes with him.) "Help!" and "A Hard Day's Night" are two more tracks with John on vocals in the top 10.
Moving into the next 10, John has lead duties on "All You Need Is Love" as well as "Ticket to Ride," "I Feel Fine," and "Eight Days a Week." In all, it adds up to eight tracks that feature Lennon as the primary singer.
By our count, that's just one shy of Paul's nine No. 1 hits as lead singer. But John and Paul sang together on several other songs that reached the top of the Billboard charts.
He joined Paul on lead vocals on another 2 chart-topping songs.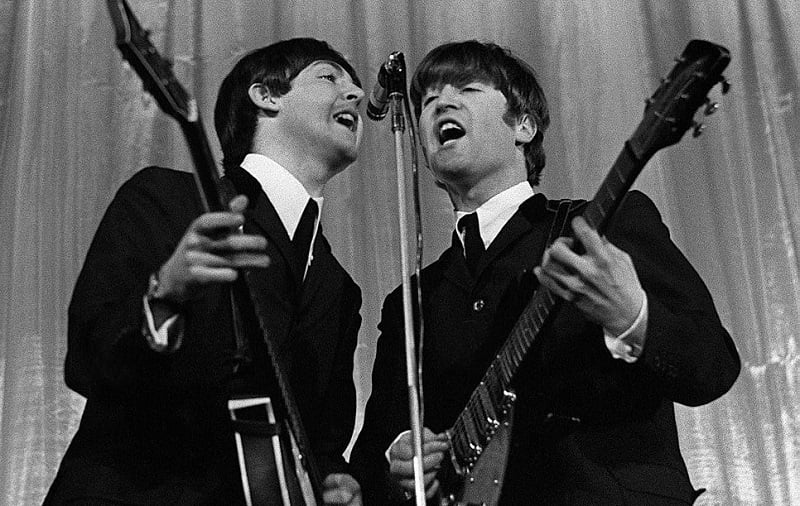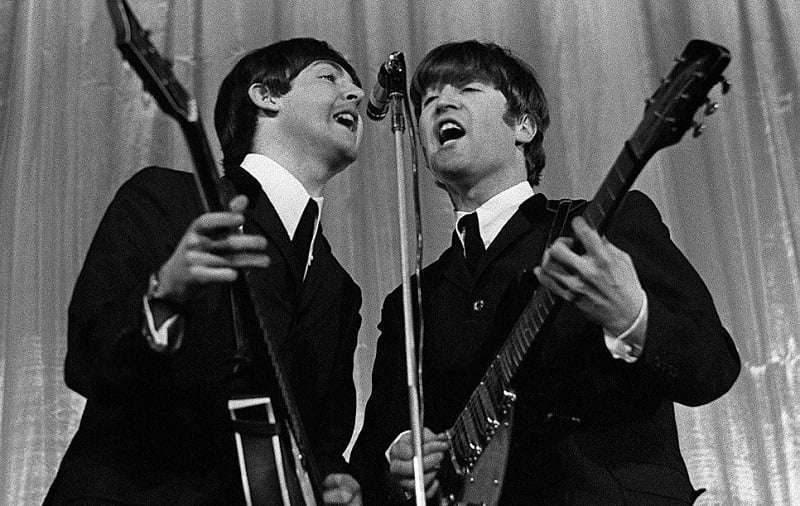 If you ask some Beatles fans, they'll put "She Loves You" in John's corner as well. However, we consider this track one that John and Paul sang together without any clear lead. "Love Me Do" also falls into that category, though John's harmonica duties leave Paul singing on his own at times.
On "We Can Work It Out," which is one of Paul's No. 1 hits, you'll find John taking the lead on the middle part with Paul harmonizing behind him. (Paul does the same on "Hard Day's Night," with John taking a break.)
If you want to add in the two tracks on which he shared lead vocals with Paul, you could say John Lennon sang the lead on 10 No. 1 Beatles songs. Overall, that amounts to exactly half of the Fab Four's chart-topping hits.
He and Paul could hardly have been more equal in the band. Thinking of it that way, it's amazing The Beatles lasted together as long as they did.
Check out The Cheat Sheet on Facebook!