How Many No. 1 Hits Did George Harrison Have With The Beatles?
Fans of The Beatles know there's much more to the group than John Lennon and Paul McCartney. In any other band, two songwriters of that caliber would be more than enough. With The Beatles, you have a third heavyweight to contend with.
That would be George Harrison, whose songwriting skills had begun to peak late in the Fab Four's time together. After delivering gems like "Taxman" (1966) and "Within You Without You" (1967), Harrison came out with the immortal "While My Guitar Gently Weeps" (1968) and "Here Comes the Sun" (1969).
However, it took until the last studio album (Abbey Road) for George to get his name on the business side of a single (well, sort of). That honor came with "Something," a track that shared prime billing with Lennon's "Come Together" late in '69.
After the group broke up the following year, it stood as George's only Beatles track to peak on the Billboard charts.
Harrison's 'Something' shared a No. 1 with 'Come Together' in 1969.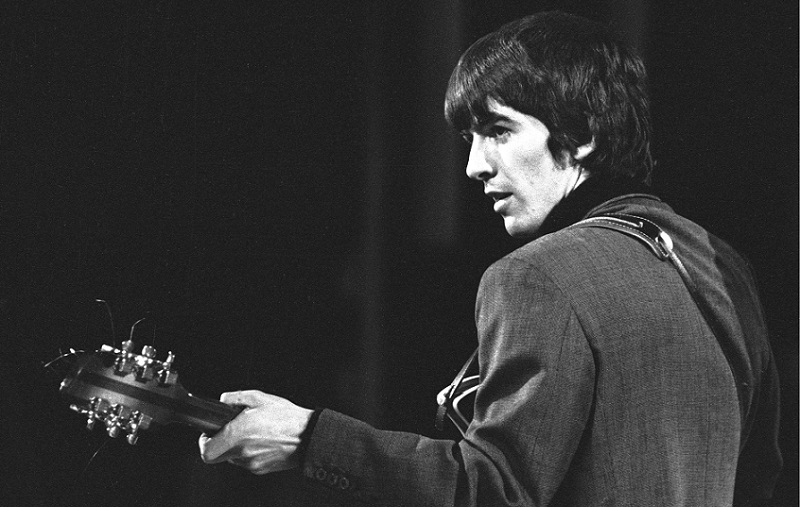 How can a single (i.e., a 7-inch record) not have an A-side and a B-side? It was never typical (even in the case of The Beatles), but that's the way Apple released these two tracks (as a double A-side) late in 1969.
According to The Beatles Bible, that complicated the measurement of both tracks (by sales and airplay) on the charts. Separately, "Come Together" did better, earning credit for three weeks at the top, while "Something" peaked at No. 2.
However, since Billboard started counting both sides toward placement on the charts, and that pushed the single over the top. It got credit as a No. 1 single for its reign during one week in late November of '69.
Overall, "Come Together"/"Something" spent 16 weeks on the Hot 100 charts. Of the 20 Beatles songs to reach No. 1, only "Hey Jude" (20 weeks) did better. That stands as quite a milestone for Harrison.
With The Beatles disbanding shortly after the success of "Something," it quickly became George's time to shine as a solo recording artist.
Harrison hit No. 1 on the charts 3 times as a solo artist.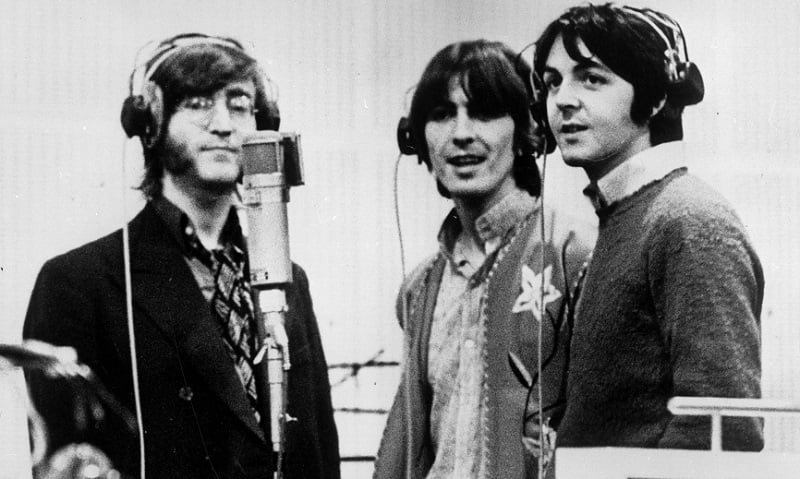 It didn't take long for George to get his former bandmates' attention. Following the release of the three-disc All Things Must Pass, the single for "My Sweet Lord" hit No. 1 and stayed there for four weeks in late '70 and early 1971. So he beat both Lennon and McCartney to the top.
George would work his way back to the top in 1973 with "Give Me Love," which stayed there for a week. A decade and a half later, he claimed his last No. 1 with "Got My Mind Set on You" (1988).
Not only was it quite a sight for Beatles fans to find Ringo Starr pounding the drums on that track; it also turned out to be the last No. 1 a member of the Fab Four would score in their solo careers.
That said, McCartney's not done, yet. I don't think anyone would put another chart-topper past old Paul.
Check out The Cheat Sheet on Facebook!