How Many No. 1 Hits Has Dolly Parton Had in Her Great Career?
It can be exhausting to list the number of awards and industry achievements Dolly Parton has racked up in her career. But as she prepares to guest-host the 2019 Country Music Association Awards on November 13, we might as well start there. To date, Parton has 10 CMA awards.
Those sit next to nine Grammy awards (on over 40 nominations), seven awards from the Academy of Country Music, a National Medal of Arts, and a Kennedy Center Honor. She was inducted to the Country Music Hall of Fame in 1999.
Of course, it all began with Parton's ability to write and perform songs that generations have adored. And the devotion of her fans might exceed her endless list of honors. A quick glance at her success on the country charts makes that clear enough.
Parton has notched 25 No. 1 singles on the country music charts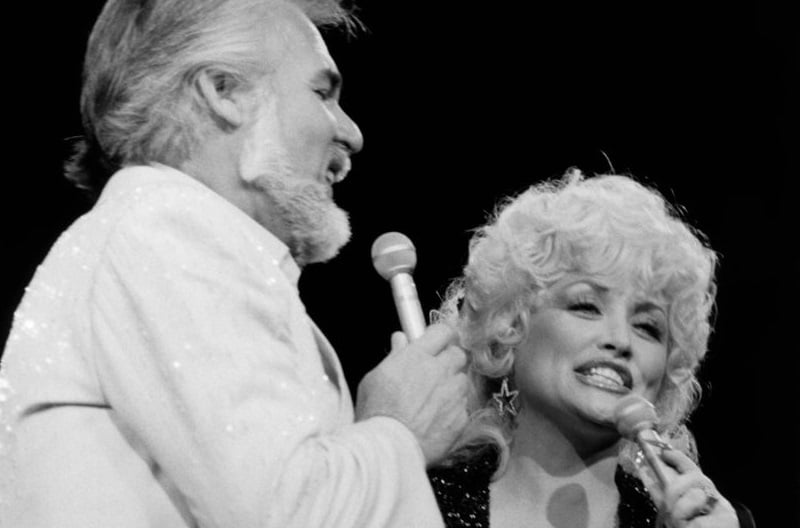 After starting out on the Porter Wagoner Show in the late '60s, Parton had her first No. 1 hit with 1970's "Joshua." Though she continued charting on the Billboard Hot Country Songs tallies (a combination of DJ plays and sales), her next No. 1 hit came in 1974 with "Jolene."
That track, which remains one of Parton's signature songs, topped the country charts in February 1974. After that, Parton landed two more No. 1 hits the same year with "I Will Always Love You" (dedicated to Wagoner) and "Love Is Like a Butterfly."
Through the rest of the '70s and well into the '80s, Parton continued her Beatles-esque run of chart-topping hits. "Islands in the Stream," a 1983 duet with Kenny Rogers, was a smash hit on both the country and Billboard Hot 100 pop charts.
After "Rockin' Years," her 1991 hit with Ricky Van Shelton, Parton's amazing run of No. 1s finally cooled down. "When I Get Where I'm Going," a 2006 duet with Brad Paisley, was the most recent time Parton has sat on top of the country charts.
All told, Parton's 25 No. 1 country hits stand as the most by a female performer. And seven of her albums have topped the country charts as well.
Parton topped the Billboard Hot 100 charts twice in the '80s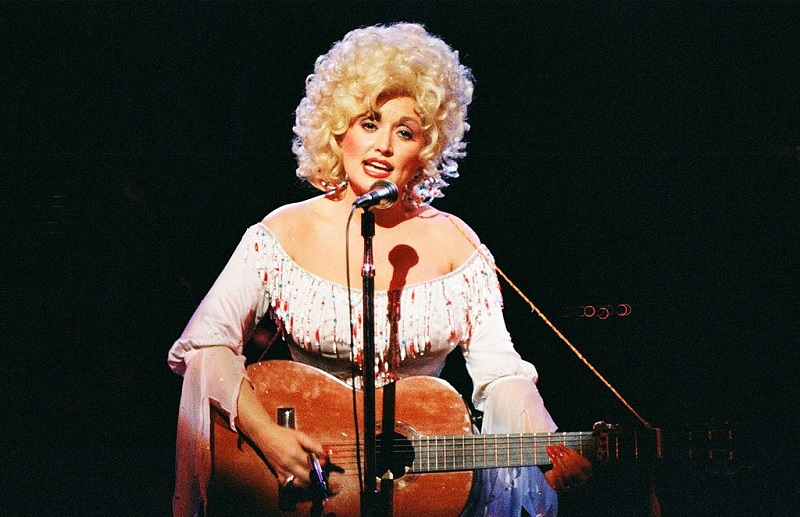 Parton may trail George Strait — the king of country No. 1 hits with 44 — but she has something Strait doesn't. That would be two No. 1s on the Billboard Hot 100. Parton first got there in 1981 with "9 to 5," featured in the film of the same name.
Two years later, Parton returned to the top of the pop charts with the Rogers duet "Islands in the Stream." While she's never topped the mainstream charts with an album, she came her closest with 2006's Blue Smoke, which peaked at No. 6.
As 2019 comes to a close, Parton's fans will have plenty of chances to celebrate the living legend. After her ABC special airs November 12 (and the CMA awards runs the following night), Parton's Netflix special won't be far behind.
Dolly Parton's Heartstrings, which premieres November 22 on the streaming service, will get into the inspiration for certain Parton songs (including "Jolene" and "Two Doors Down").
Also see: The No. 1 Beatles Hit Paul McCartney Didn't Want Released