How Many Patronages Does Kate Middleton Have?
Kate Middleton can add another charity to her growing list of patronages. Queen Elizabeth just granted Kate, Duchess of Cambridge, a patronage she has held for over six decades. Kate is undoubtedly looking forward to serving the organization, but just how many patronages does the Duchess of Cambridge have?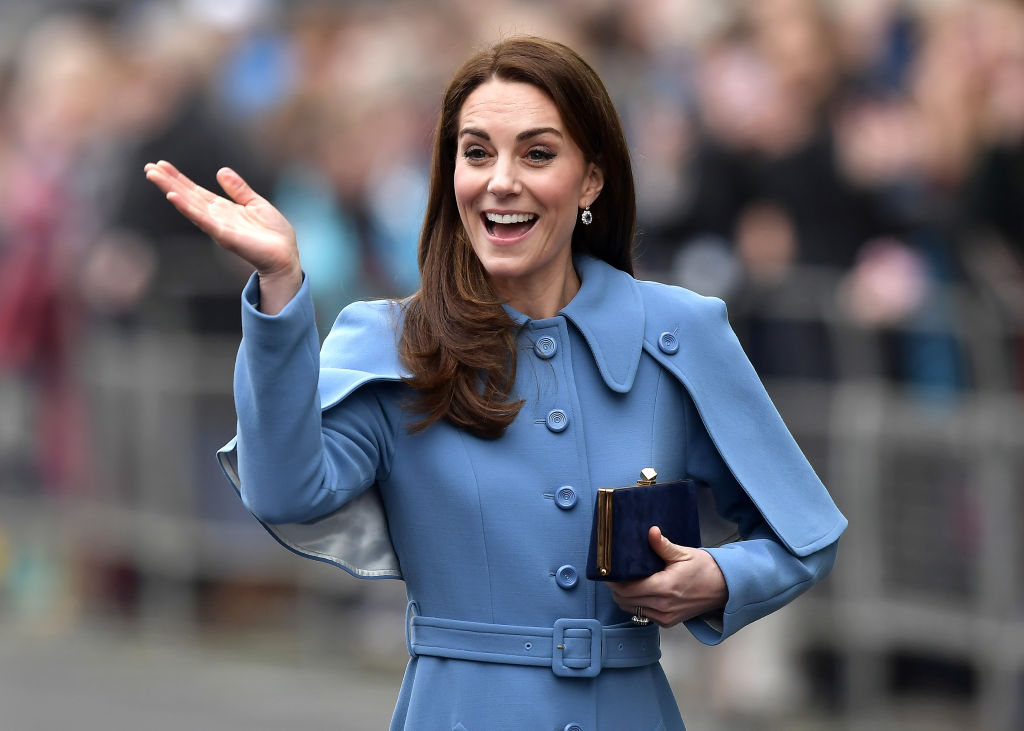 The Duchess of Cambridge gets a new patronage
Queen Elizabeth recently announced that Kate is the new patron of Family Action. Her Majesty handed down the patronage after fulfilling the role for the past 65 years.
According to Express, Family Action supports children and families who are disadvantaged. The organization works with local agencies and national services to help out struggling families, many of whom are from lower socioeconomic backgrounds.
Back in January, Kate Middleton visited the headquarters of Family Action in London to take part in the launch of the company's new support line. During her visit, Kate opened up about her own struggles as a new mother.
"Everybody experiences the same struggle. You get a lot of support with the baby as a mother particularly in the early days but after the age of one it falls away. But after that there isn't a huge amount—lots of books to read," Kate stated.
Kate and her husband, Prince William, are currently isolating at their country estate, Anmer Hall, due to the coronavirus pandemic. The couple has been working with various charities remotely after postponing all of their face-to-face meetings.
How many patronages doe Kate Middleton have?
Counting her most recent appointment, Kate has 19 patronages to her name. For a comparison, Queen Elizabeth has over 600 patronages, many of which she inherited from previous monarchs.
The number of Kate's patronages will increase in the coming years. They currently include a series of charities, museums, art galleries, and hospitals. The Duchess of Cambridge also runs her own charity, The Royal Foundation, with William.
William launched The Royal Foundation with his brother, Prince Harry, prior to his marriage to Kate Middleton. The Duchess joined the foundation after she and William tied the knot. Harry and his wife, Meghan Markle, left the charity last year to establish their own organization, Sussex Royal.
Many of Kate's patronages, meanwhile, relate to children and family services, a cause that is very dear to her heart. Some of her patronages include Action for Children, Action on Addiction, Anna Freud National Centre for Children and Families, East Anglia's Children's Hospices, and Evelina London Children's Hospital.
Like her husband, Kate is also involved in promoting mental health. To that end, she is very active in the charity, Place2Be, which works alongside teachers to address mental health issues at an early age.
Kate has not said what she plans on doing as the new patron of Family Action, but we should learn more about her role in the coming weeks and months.
Why isn't Kate Middleton a Princess?
When William takes the throne, Kate Middleton will undoubtedly have hundreds of patronages to her name. She will also take on new titles, including Queen Consort. But there is one thing Kate will never have: the title of princess.
Although Kate was named the Duchess of Cambridge after she tied the knot with William in 2011, she was not granted the title of princess. Turns out, only those who are born into the royal family are given a prince or princess title.
This, of course, raises questions about Princess Diana, who married into the family just like Kate Middleton. Although Diana, Princess of Wales, has always been called a princess by the media, she was actually never granted that particular title.
Diana acknowledged this error in multiple interviews, but that did not stop the press from referring to her as a princess. The title stuck for some reason and she is still referred to as Princess Diana to this day.
To make things even more complicated, only the children and the grandchildren in the direct line of succession are given HRH titles. This is why Princess Anne's children, Zara Tindall and Peter Philips, were not given royal titles.
Kate Middleton is currently conducting business through video meetings while under lockdown with Prince William at Amner Hall.