How Many People Watch CNN on a Nightly Basis?
It's the start of April, and that means more than hints of spring and "jokes" on the first day of the month. If you follow the cable-news space, it means you'll hear boasting from the three big networks — CNN, Fox News, and MSNBC — about their ratings during 2019's first quarter.
In the case of CNN, which remains a distant third place in terms of viewers, the network ran with headlines pecking away at second-place MSNBC. CNN's boast here revolved around beating its rival in the 25-54 age-group (averaged across 24 hours of programming).
While that might seem like reaching, that demographic matters to brands looking to place ads. (In Tucker Carlson's case, it matters to advertisers who don't want to run ads on Fox News.) Meanwhile, it highlights the major weakness of CNN: its prime-time programming, especially the big names.
Between Anderson Cooper, Chris Cuomo, and Don Lemon, the network doesn't have a winning prime-time anchor (by any measure). What's more, CNN had fewer than half the viewers MSNBC had during this stretch. In fact, it's illuminating to see how many people actually watch CNN at night.
CNN's biggest shows average 1.2 million viewers per night.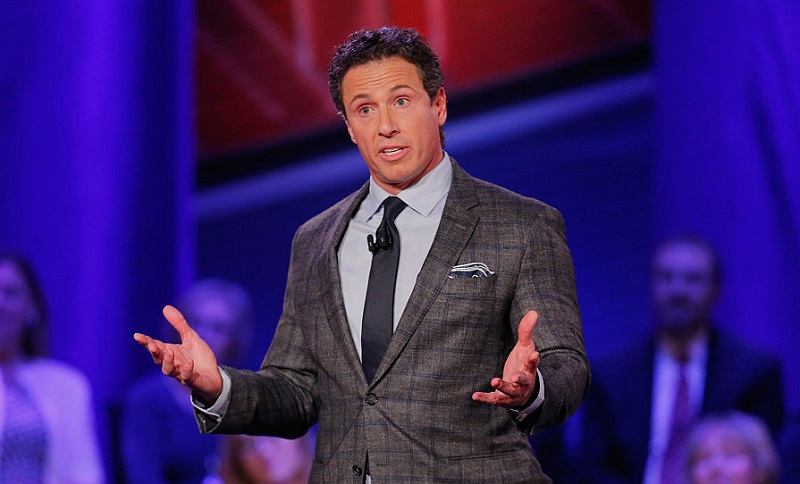 With different ratings in the mix and PR departments pushing various narratives, it's helpful to see just how many people are watching the network's top shows. After all, the product is news, and overall reach is ostensibly an important aspect of it.
To that end, CNN is far behind its competition, especially when looking at its high-profile anchors during prime time. Overall, the network had an average of 1.2 million viewers for Cooper, Cuomo, and Lemon during the first quarter.
That comes to less than half the audience MSNBC's trio of Chris Hayes, Rachel Maddow, and Lawrence O'Donnell boasted (2.43 million) over the same stretch.
Going by the 25-54 demographic, CNN's preferred unit of measurement, the network averaged 366,000 viewers per hour during the first quarter of the year. That's not exactly the kind of reach you'd spend lonely nights tweeting about.
CNN lost 1/4 of its prime-time audience since 2016.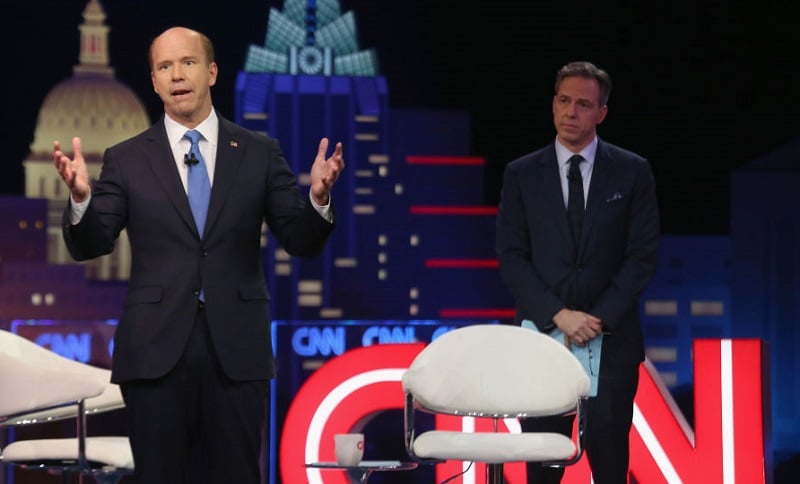 If you spend a press release touting success and growth– and include relevant graphics — it's hard for journalists to ignore the numbers staring them in the face. That came up in CNN's look back at the stats over the past two decades.
In the release, the numbers show the network losing 25% of its prime-time viewers since 2016. Among the 25-54 age group, the drop was even starker. After averaging 463,000 in '16, that number fell to 314,000 in '19. That's a 32% plunge.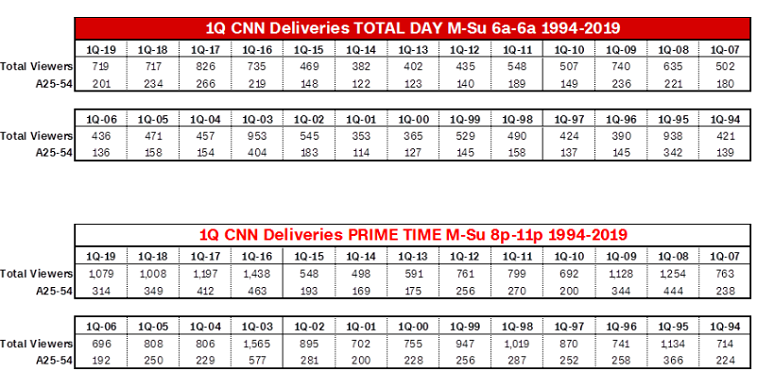 That's not to say CNN is alone in this regard. MSNBC lost 23% of its 25-54 crowd in prime time since 2018. Meanwhile, we have written about the senior audience at Fox News in the past, and that network also shed 15% of its younger viewers since last year.
So as a share of the U.S. population — or as a share of the cable-news-viewing public — CNN's raw numbers don't come up big. However, if the president yells about you on a daily basis and online engagement jumps, that makes a difference in the network's favor.
No wonder CNN seems content to have Trump re-elected in 2020.
Check out The Cheat Sheet on Facebook!