How Many Pets Do Meghan Markle and Prince Harry Have?
There are billions of animal lovers around the world, and they all can attest to the fact that a pet is a great companion. Even for those people who are in the public eye like Prince Harry and Meghan, Duchess of Sussex, a pet who gives nothing but unconditional love is sometimes exactly what is needed. 
Meghan has always spoken out regarding everything that she believes in. We are well aware of the fact that the duchess is passionate about humanitarian issues and women's rights, and royal fans definitely know that she has a soft spot for animals. In fact, she has spoken openly about her love for her own pets on more than one occasion. Surely, Meghan has love and adoration for all types of dogs, and the couple famously spoke in their engagement interview about how Queen Elizabeth's corgis took to her immediately. Naturally, as anyone would expect, the Duke and Duchess of Sussex have a few furry friends of their own. Let's talk about how many pets Meghan Markle and Prince Harry actually have.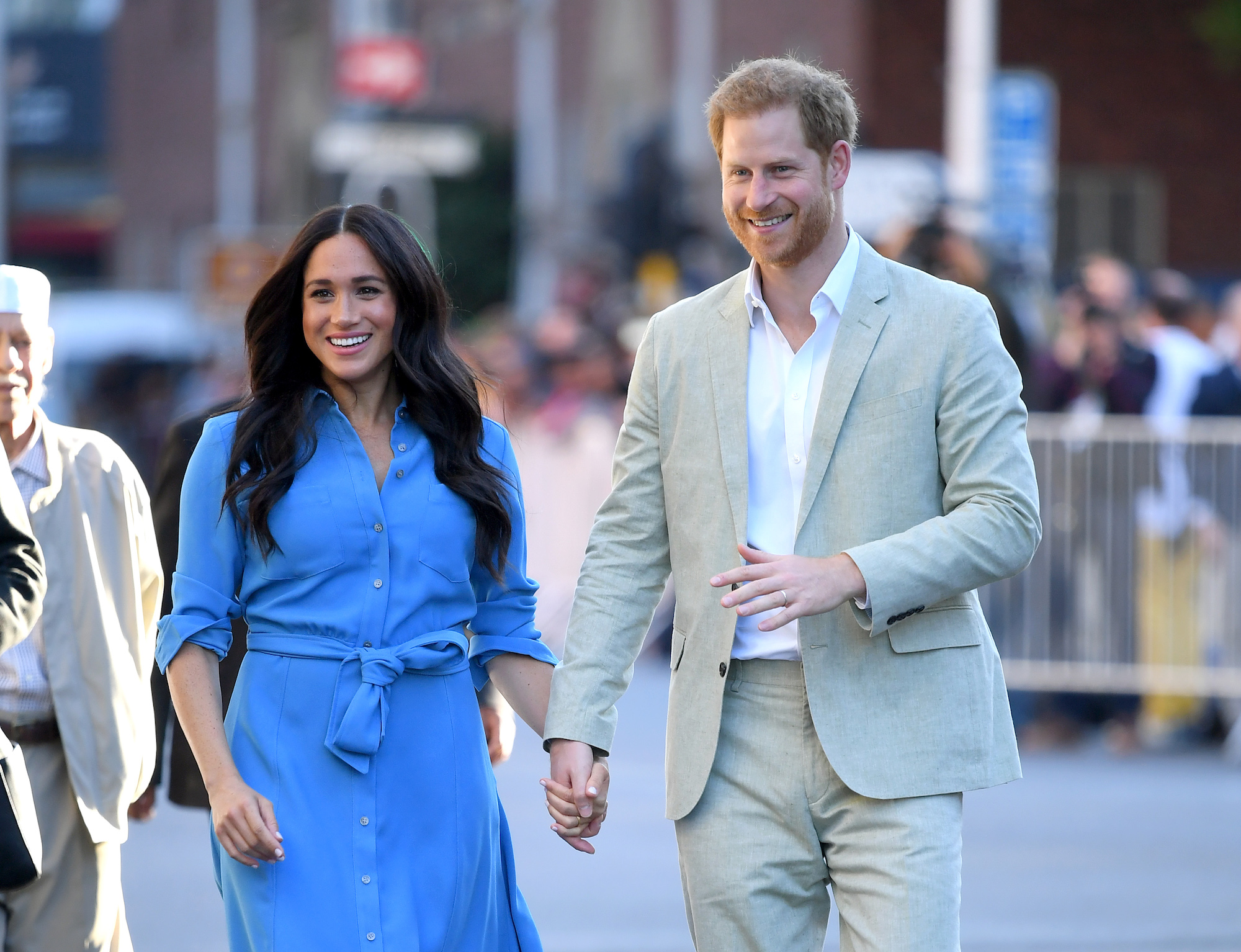 A little background on Meghan and Harry
The couple has been making headlines for quite some time now. Just about everyone is familiar with Harry, the youngest son of Prince Charles and sixth in line to the British throne. There was a time not too long ago when he was considered to be the world's most famous bachelor but in recent years he surprised and delighted all of his fans when he settled down with Meghan, a former American actor. Although she was living in Toronto at the time they met, she was born and raised in Los Angeles, California, where she, Harry, and their son, Archie Harrison, recently took up residence after stepping down from their duties as senior royals, according to Vanity Fair.
Did Meghan and Harry have pets when they were growing up separately?
Harry grew up at Kensington Palace, so naturally, there would have been plenty of room for pets to run around. Meghan has always been an animal lover, so did either of them have pets during childhood? According to Barkpost, they did. Harry had several puppies that he liked to cuddle and play with, and a few of them even showed up in royal family photographs.
As for Meghan, she had two rescue dogs while living in Toronto. The Mirror reports that the youngest of the pair, a dog named Guy, came with her to England when she made the move, however, she had to leave Bogart behind, since, given his advanced age, he was unable to fly on a plane.
How many pets do Prince Harry and Meghan Markle have?
So, do Meghan Markle and Prince Harry still have pets now? Of course, they do! Their adoration for animals hasn't changed, and it isn't likely to do so any time in the future. According to Mirror, Meghan's rescue beagle, Guy, is still living with the couple and is a great friend to little Archie. Still, as any dog lover knows, one pet is never enough!
As it turns out, Meghan and Harry adopted another dog back in 2018, and all we have been told about that pet — until now — is that it is a black Labrador retriever. Now, we know the pet's name, and why that particular moniker was chosen. Harry and Meghan call their dog Pula, and it just so happens to have special meaning. Pula is the official currency of Botswana, which, as all royal fans know, is the place where Harry and Meghan fell in love early in their relationship. What a wonderful way to honor their love for each other and welcome a new furry friend into the family.