How Many Seasons of 'Black Mirror' Are On Netflix?
There are five seasons of Black Mirror on Netflix, which carries the entire run of the Twilight Zone-like show. However, season 5 doesn't seem to be building much buzz the way Bandersnatch did last year.
Part of that might be because this season is uncommonly short, with only three episodes, so there isn't much material on which to build a buzz. And perhaps for that reason, this season has been the least well-reviewed by critics.
We'll take a look at why season 5 turned out to be so short, and look back at the prior seasons too.
Why does season 5 of 'Black Mirror' have only three episodes?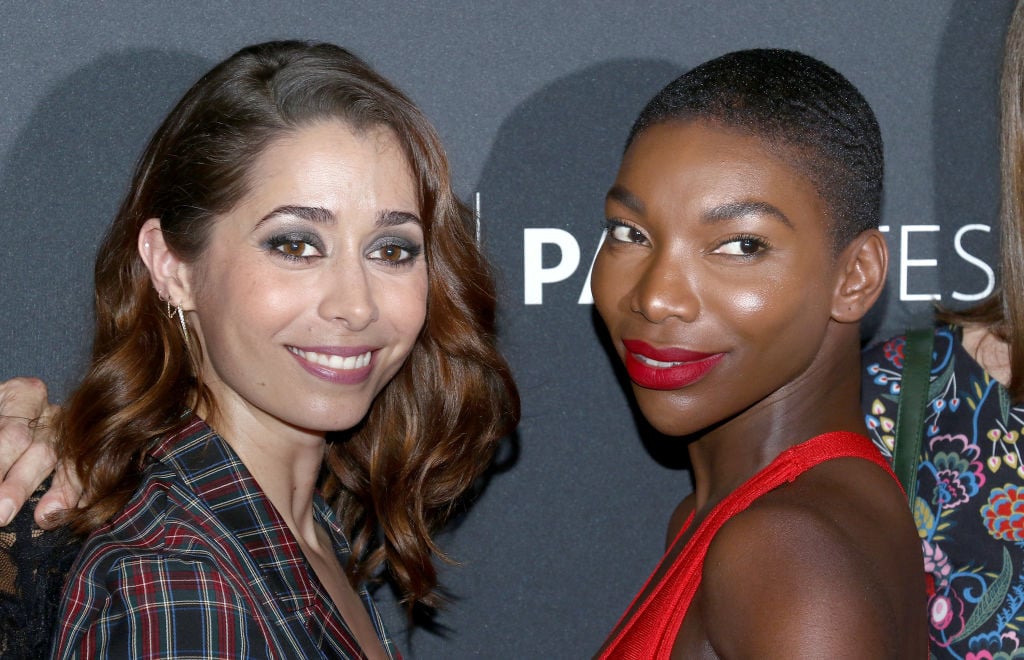 Most seasons of broadcast TV shows have about 22 episodes. Netflix shows tend to run around 10 to 15. For instance, all three seasons of Jessica Jones had 13 episodes, while Stranger Things' three seasons each had eight or nine episodes.
At three episodes; however, Black Mirror may set some kind of record for the fewest planned episodes of a show. You can binge-watch season 5 of Black Mirror in about three and a half hours. It takes less time to watch than Gone with the Wind.
It's actually not the first time this has happened. Seasons 1 and 2, which aired before Netflix acquired it, each had three episodes. Season 3 was when the show went to Netflix — season 3 and season 4 had six episodes apiece. And now we're back where we started with three episodes.
Part of the reason for that was that Bandersnatch's interactive technology took so much time, creator Charlie Brooker told The Wrap. It had been intended as part of season 5, but it became such a big production that the producers decided to make the official season 5 a short one.
"So the people who are upset about it, I can understand if you're expecting six and you get three. But, you just had Bandersnatch, that was five and a half hours, so come on! Also, have you seen how much TV there is out there? You should be thanking us!" Brooker said.
What do people think of 'Black Mirror' season 5?
As it turns out, not as many people are thanking Brooker and company as usual. Some of the comments on The Wrap's story are harsh, with one saying: "We should be thanking you? For what though? Season 5 was absolutely trash! I want my three hours back."
Critics haven't been that enthused either, giving it a just barely fresh rating of 67 percent on Rotten Tomatoes. The critical consensus reads: "Though Black Mirror's abbreviated fifth season never quite reaches the heights (or surprises) of previous installments, it remains one of TVs strangest philosophical offerings — for better or worse."
By contrast, most of the other seasons had been very highly rated: Season 1 had 97 percent, Season 2 was 87 percent, Season 3 came in at 86 percent, and Season 4 got 85 percent. The individual TV movies were fresh but a little less well-liked White Christmas was 94 percent and Bandersnatch was 72 percent.
Where does 'Black Mirror' go from here?
Time magazine has noted that the show's themes about the perils of technology should be even more relevant now than they were when the show started in 2011. Now it seems like the real world has become so fraught that Black Mirror can no longer compete with it.
Writer Judy Berman suggests that perhaps Brooker should give up some creative control, writing: "Black Mirror may have already outlived its relevance. But if Brooker plans to keep it going beyond 2019, he'd do well to abandon the auteurist approach and incorporate some paranoid voices from outside his own brain."
Meanwhile, Booker tells The Hollywood Reporter: "We'll keep doing them until a voice in our brains commands us to stop."
That voice could be from Netflix. No decision has been made about season 6 yet, but the network has canceled quite a few series lately, including all its Marvel shows. With the streaming landscape constantly evolving, the future looks uncertain — and that could be the plotline for a new Black Mirror episode in itself.