How Many Seasons of 'Power Book II: Ghost' Will There Be?
There will be a lot of seasons of 'Power Book II: Ghost,' if all works out.
Power Book II: Ghost has definitely exceeded its expectations. Going into the show, there was widespread concern about whether a show centered on the deeply hated Tariq St. Patrick would survive. But it turned out to be a big hit, even garnering more praise than its predecessor from some critics. How many more seasons of Power Book II: Ghost are left before it ends?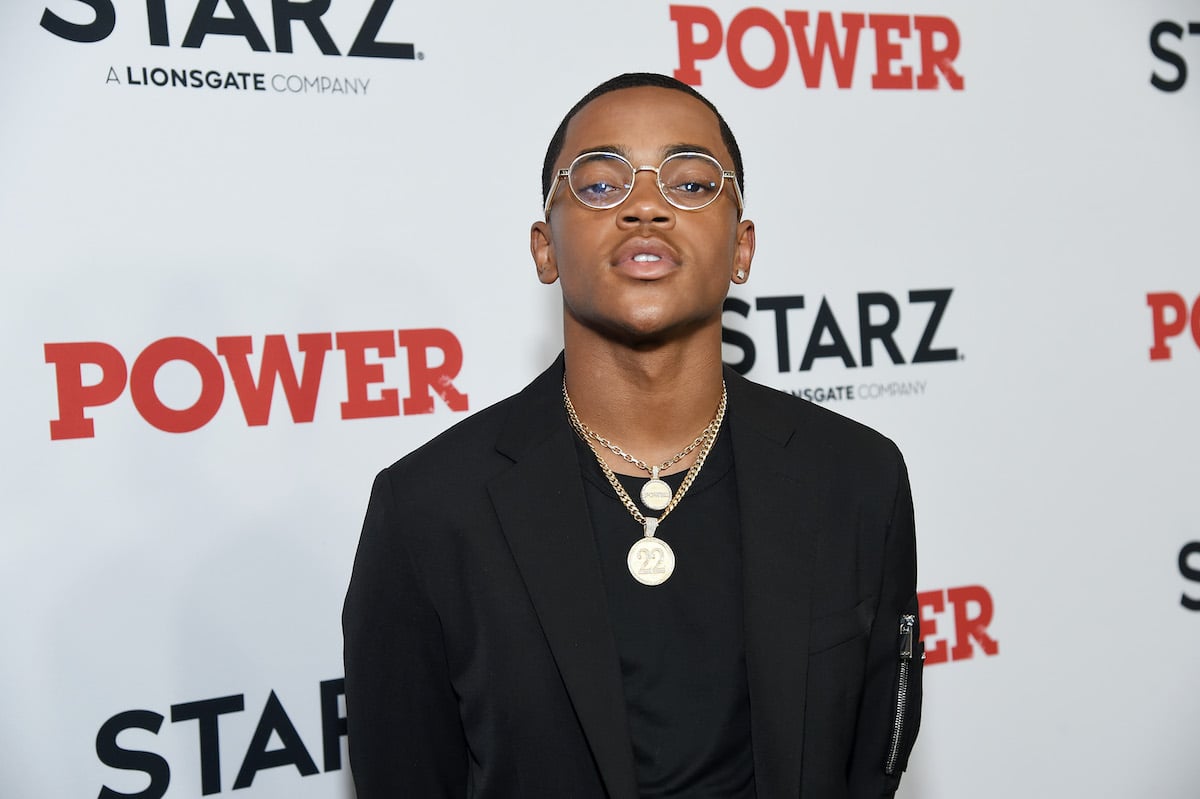 'Power Book II: Ghost' is a popular series
Set immediately after the events in the original Power series (2014-2020), Power Book II: Ghost follows Tariq as he navigates his new life. He's enrolled at Stansfield University, trying to graduate as fast as possible in order to earn the inheritance left behind by his father, James St. Patrick, while also hustling to fund his mom's legal defense.
Power Book II: Ghost premiered in September 2020 and quickly became a fan-favorite. Starz even green-lit it for a second season just weeks after the show debuted.
How many seasons of 'Power Book II: Ghost' will there be?
When asked about the length of the series, showrunner and creator Courtney Kemp told Deadline, "I think I have, in my mind I have five or six seasons."
But just like its predecessor, Power Book II: Ghost could lead into another series. "The big shift that would happen in Season 5, the big shift that I'm planning for Season 5 would take the show in a direction where frankly it could go on forever," Kemp continued. "The show could go for 10 seasons or more considering that shift and it's a big shift. But if that yeah, we could go forward for sure and do some fun stuff."
"But that depends on whether we make it there," she added. "You know, I would love to make it there, but it's all about the fans. If the fans stay interested in the story that we want to tell then we will keep going forward, but I'm very excited about the long-term storytelling."
What to expect in future seasons of 'Power Book II: Ghost'
Speaking to Entertainment Weekly, Kemp said season two will partly focus on the aftermath of the murder of Professor Jabari Reynolds.
"There's going to be a big response to that on campus," she said. "Where we had begun an encroachment of his drug life into his school life with the incidents that took place in episode 8 with the attempt on his life and the body in the pool, now his whole drug life is crashed into his campus life in a real way."
She also said on Instagram Live in December that the Tejada family, particularly Lorenzo, will begin to put the pieces of Tariq's real life and identity together. But that's something she doesn't expect to happen until much later in the series.
In the meantime, get ready for season two and all the other Power spinoffs. Read more here.