How Many Siblings Does Dwayne 'The Rock' Johnson Have?
Dwayne "The Rock" Johnson holds multiple titles, including actor, father, husband, and wrestling champion. In addition to being an entertainment mogul, he owns a tequila brand and at one point, he was labeled the nicest person in Hollywood. It's hard not to be aware of the Rock or to be curious about his story.
With the new show Young Rock airing on NBC, the former wrestling star is taking fans on a journey through his upbringing. Since his family tree is front and center in the series, some are wondering if the Rock has any siblings.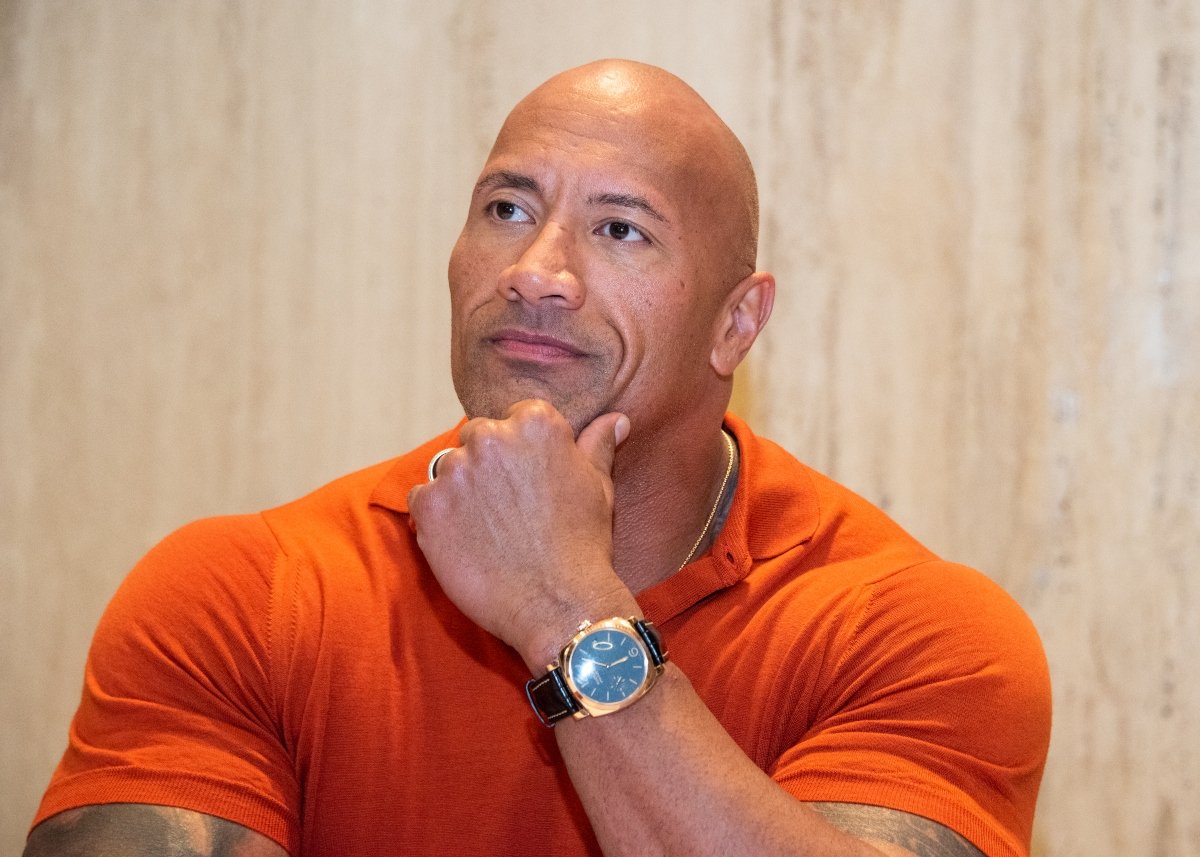 Dwayne 'The Rock' Johnson grew up with his mother and father
As many fans know, Dwayne Johnson is part of wrestling dynasty with branches on both sides of his family. His maternal grandfather, High Chief Peter Maivia, rose to prominence in the 1970s in the WWE. Maivia was one of the people who trained Rock's father, Rocky Johnson, in how to get down in the ring.
Years later, Johnson would go on to marry Maivia's daughter Ata against the High Chief's wishes. He didn't approve of their relationship because Johnson was a wrestler, and he didn't want his daughter to deal with the hardships that came with the profession. There was an estrangement until Dwayne Johnson was born in 1972.
The elder Johnson's career kept him on the road, and he would often take Ata and Dwayne with him. It's something the Rock's spoken about in interviews where he revealed how often his family moved during his childhood.
But he learned plenty about the sport by sitting ringside and through his father's firsthand teachings.
The Rock has 2 siblings
Though the Rock grew up with his mom and dad in the U.S., his father was a native of Canada. Born Wayde Douglas Bowles in Nova Scotia, he first took up boxing before training to become a wrestler. And he later changed his name to reflect his favorite boxers: Jack Johnson and Rocky Marciano.
Before moving to the U.S. to pursue a wrestling career full time, Johnson was in a relationship with a woman named Una. He wrote about her in his autobiography, Soulman: The Rocky Johnson Story. They married and had two children: Curtis and Wanda Bowles.
Johnson eventually filed for a divorce from Una and married Ata in 1978, whom he divorced in 2003.
The Rock's siblings maintain privacy
When Rocky Johnson was inducted into the WWE Hall of Fame in 2008, he thanked all three of his children, Curtis, Wanda, and Dwayne. Though the Rock's brother and sister keep a low profile, Curtis Bowles spoke out after his father's death in 2020.
He talked to Canada's CBC about Johnson's legacy and praised him for breaking barriers in wrestling. I've seen him work hard all his life," said Bowles. "I've seen him held down at certain times until he had to work twice as hard because of racial barriers." He said he considered his father and his friends as his idols.
"Huge to me was André the Giant … or my dad. That was huge," he said. "You see things in a different perspective when you … grow up with larger than life figures." Bowles said in spite of his father's achievements, he was still just "Dad" to him.