How Many Sisters and Brothers Did Princess Diana Have?
While millions of people know all about Diana and her legacy, we often forget that she has a whole other group of family members outside of the royals.
Princess Diana is someone who was, and still is, one of the most recognizable people in the entire world.
In fact, during conversations that have even the slightest thing to do with the royal family, if the name "Diana" is brought up, there is no question as to whom it refers to.
She was an important part of the royal family, and truth be told, Diana helped to make the monarchy into what it is today. The late Princess of Wales is dearly missed, and will always hold a special place in the hearts of royal fans. While millions of people know all about Diana, her life, and her legacy, we often forget that she has a whole other group of family members outside of the royal bunch.
The Spencer family remains pretty tight with Princes William and Harry, and they have been seen over the years at royal events. Many people may not know too much about Princess Diana's family, so let's break it down and talk more in-depth about the Spencers and how many sisters and brothers she actually had.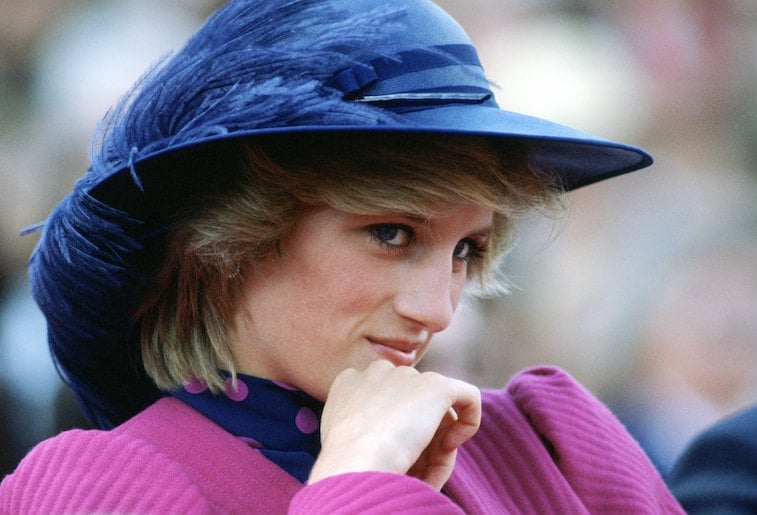 Who were Princess Diana's parents?
So, who are the parents of the late Diana? Well, she was born to an aristocratic family, even though she was not technically considered to be royalty until she and Prince Charles were officially married.
According to Romper, Diana's mother is Frances Shand Kydd, and her father is John Spencer, the 8th Earl Spencer. John Spencer was officially known as Viscount Althorp until 1975, although he held the title of Earl until his death in 1992.
Diana's parents were divorced, and her mother sadly succumbed to a long illness in 2004, less than ten years after the tragic death of her daughter.
How many sisters and brothers did Princess Diana have?
Vogue reports that Diana was one of five children. John Spencer and Frances Shand Kydd were also parents to two other girls and two boys. One of Diana's brothers, John, passed away as an infant the year before she was born.
She grew up with her remaining siblings, Sarah, Jane, and her younger brother, Charles. They are officially known as Lady Sarah McCorquodale, Lady Jane Fellowes, and Charles Spencer, 9th Earl Spencer. The aunts and uncle of William and Harry often interact with the members of the royal family, and Lady Jane Fellowes even did a reading at Harry's wedding to Meghan Markle.
She has such a close relationship with her nephew that she was one of the first people to meet little Archie Harrison after he was born, even before William and Kate Middleton were able to visit. We can only imagine how happy and proud Diana would be.
Who are some other relatives of Princess Diana?
What many people might not be aware of is that Diana's family history is anything but boring. In fact, there are some pretty famous family members, including Winston Churchill, as well as others who hold the titles of knight, earl, and baron.
As far as nieces and nephews go, there are quite a few. Diana was an aunt to Lady Kitty Spencer, a well-known model who has graced the covers of some famous magazines in the past. Lady Eliza Victoria Spencer and Lady Katya Amelia Spencer are Diana's twin nieces and Louis Frederick John Spencer is her nephew.
However, it doesn't end there. Diana has several other nieces and nephews, including the children of Lady Sarah McCorquodale, who are named Emily Jane, George Edmund, and Celia Rose. 
Lady Jane Fellowes's children are Laura Jane, Alexander Robert, and Eleanor Ruth. On top of that, Diana also had 17 godchildren. What an amazing family tree.